Bedok is fast becoming the estate with the most number of ice cream shops! Okay I haven't done an official count, but in the last one year or so, so many ice cream and gelato parlours have popped up. For example, just at the junction of Bedok North Avenue 3 and Bedok North Street 1 are 3 gelato shops : Hay Gelato, Lick D Cream and KOOKS Creamery, which just opened about a month back. Other outlets in Bedok include Haute and Cauld, Butter Space, FatCat Ice Cream Bar, Scoop of Joy and La Creamery.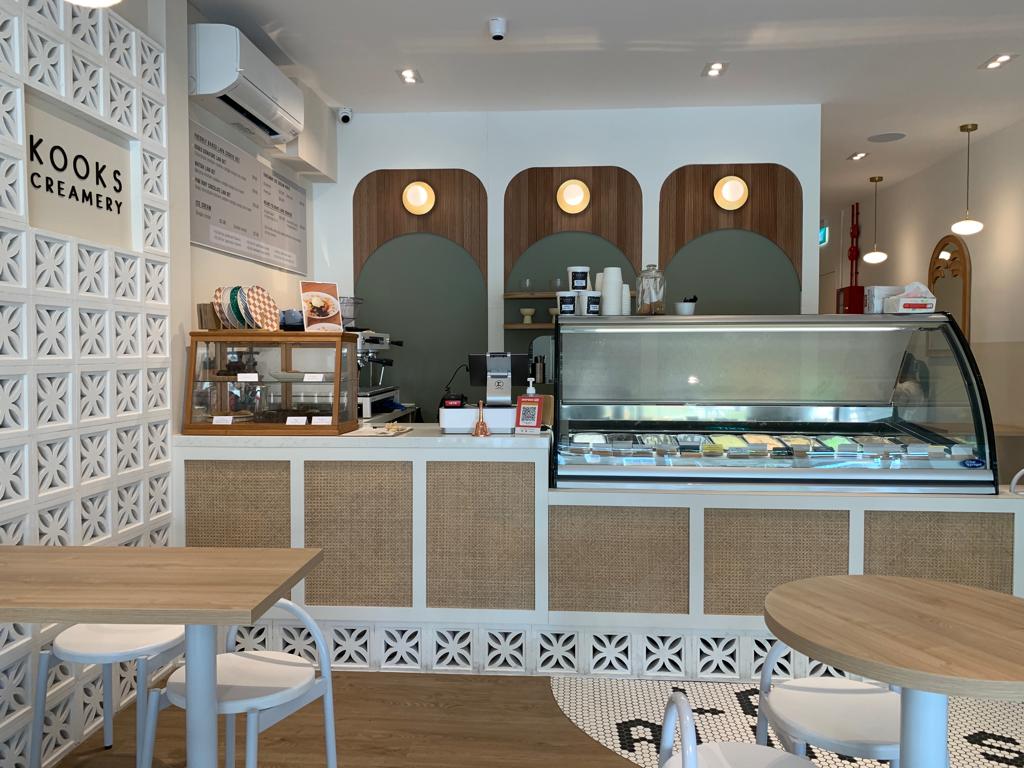 Now back to the recently opened KOOKS Creamery. They also have 2 other outlets at The Cathay and in Serangoon. All ice cream shops worth their salt (or should I say ice?) these days will boast numerous unique flavours. Infusions of flowers, tea leaves and what have you. A plain vanilla is simply not enough, although it is still a very popular flavour. The most striking ice cream at KOOKS is their Blue Chai Hokkaido Milk, for obvious reasons. It's no surprise many first time customers go for this flavour.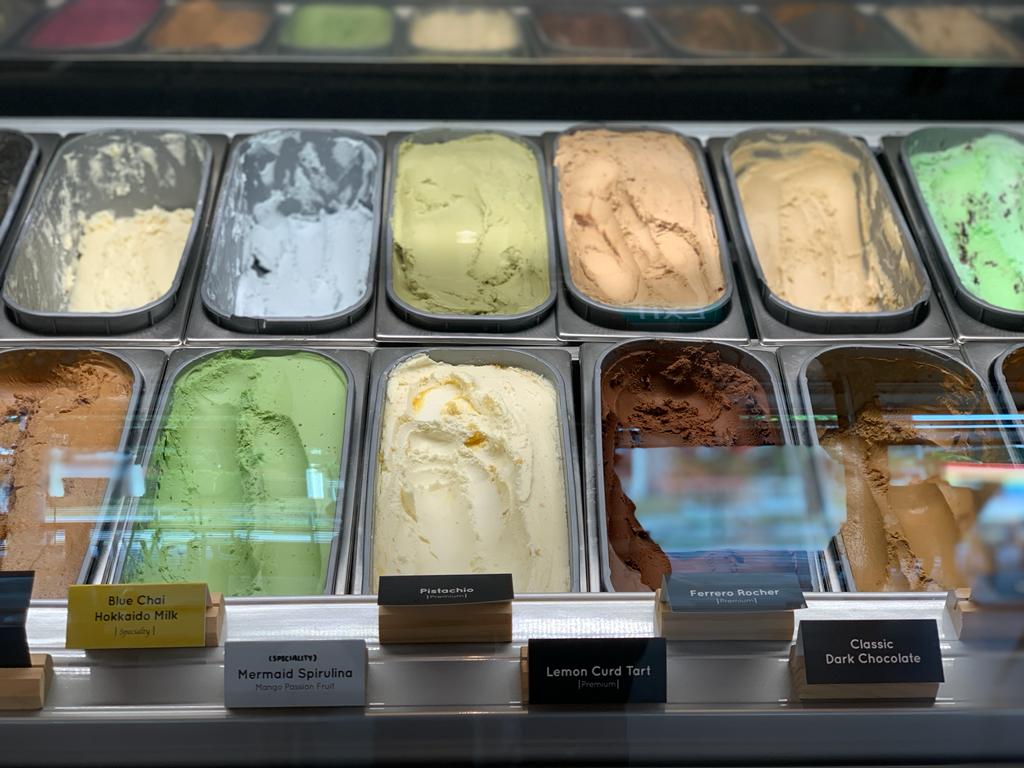 But one thing which sets KOOKS Creamery apart is they have LAVA Cookies. In fact, it was the advertisement by their front door featuring an oozing Lava Cookie that caught my eye. Not cheap I must say at $9.50 for a lava cookie, topped with a scoop of non-premium ice cream. You may opt for just the lava cookie itself at about $6.50, but the ice cream adds to the experience because the cookie is piping hot.
The staff will send the cookie to your table, and you better get your camera on video mode ready. They will plop your chosen ice cream flavour onto the cookie and that's when the molten centre will gush out. I must say it is quite a wow moment.
I got the chocolate one and had no regrets. The lava cookie was utterly fabulous. Buttery hot cookie, with lots of chocolate sauce, and an icy cold classic Dark Chocolate ice cream to complement. If there's one thing negative I have to say, it's that the cookie should have been a more generous size. It was basically gone in a few mouthfuls, but what utterly blissful mouthfuls those were.
These are the 3 flavours you can choose from and the pricing includes a non-premium ice cream of your choice.
KOOKS Signature Lava Set (ie Chocolate) $9.50
Matcha Lava Set $9.50
Pink Ruby Chocolate Lava Set $10.50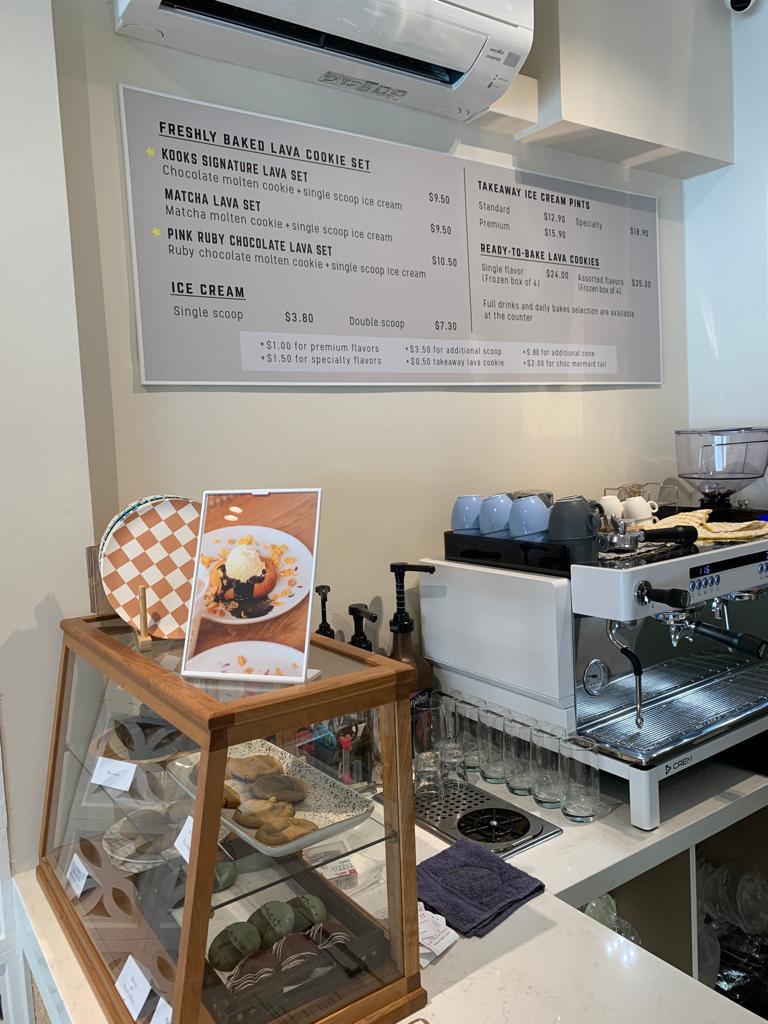 KOOKS Creamery Menu Pricing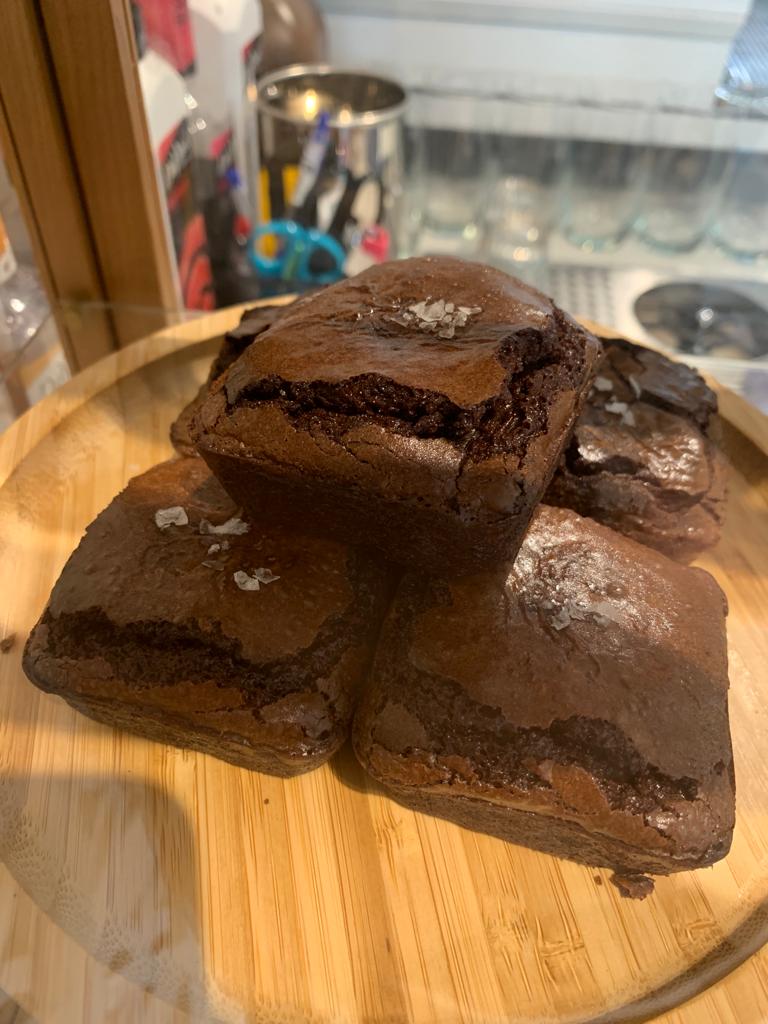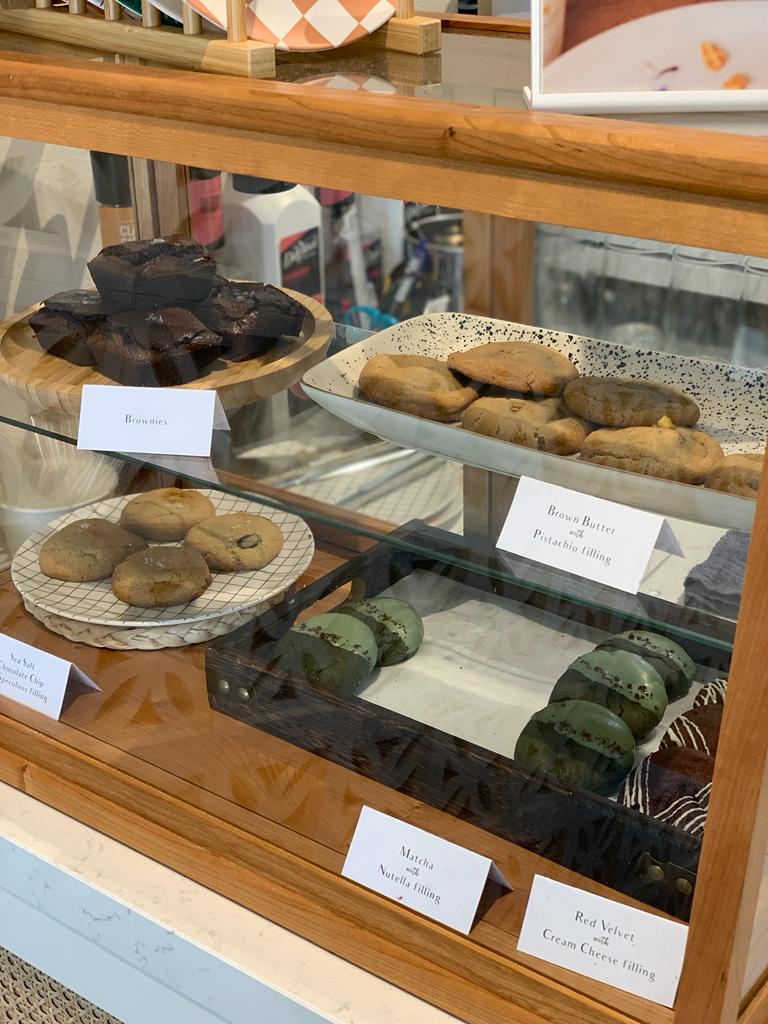 Some other stuff that they sell
I will return to try the other flavours soon, when I have saved up enough money.
KOOKS Creamery
218 Bedok North Street 1, 01-19, Singapore 460218
Opening Hours : 12pm – 10pm Weekdays | 12pm -1am Weekends | Closed on Mondays
Website: https://kookscreamery.com
Socials: https://www.instagram.com/kookscreamery | https://www.facebook.com/kookscreamery