Hay, have you been to Hay, Gelato yet? A whole bunch of ice-cream cafes opened up in the last few months including Hay, Gelato which is located in Bedok. For too long, I've felt that there are not enough cafes in the Eastern Eastern part of Singapore, ie Bedok and further East. But finally things are changing, with the opening of Hay, Gelato, An Acai Affair, Haute & Cauld etc. Unfortunately though, still no large café where you can get proper brunch/café food.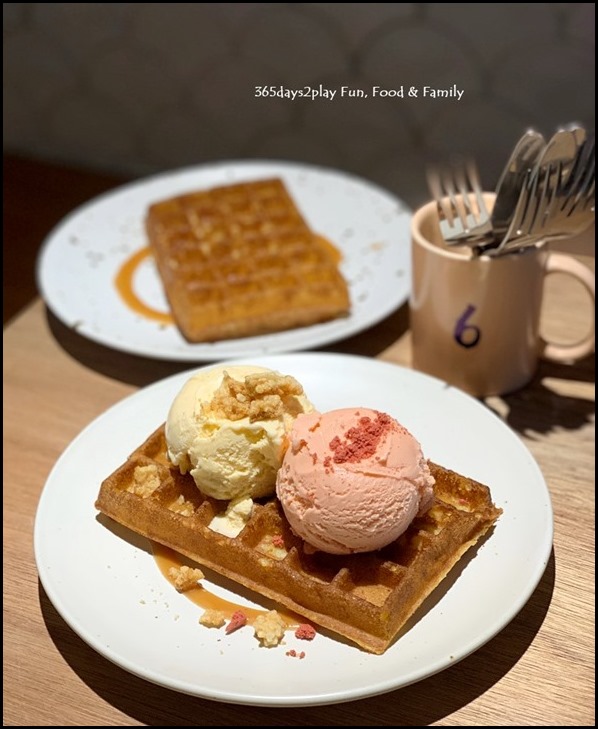 Anyway back to Hay, Gelato. They are owned by the same people who run Brine and the shuttered Laneway Market. Hay Gelato boasts premium gelatos infused with smoky flavours. You can find interesting flavours here like Pandan Lemongrass, Uji Matcha, Preserved Orange Peel and Brown Sugar Rosemary.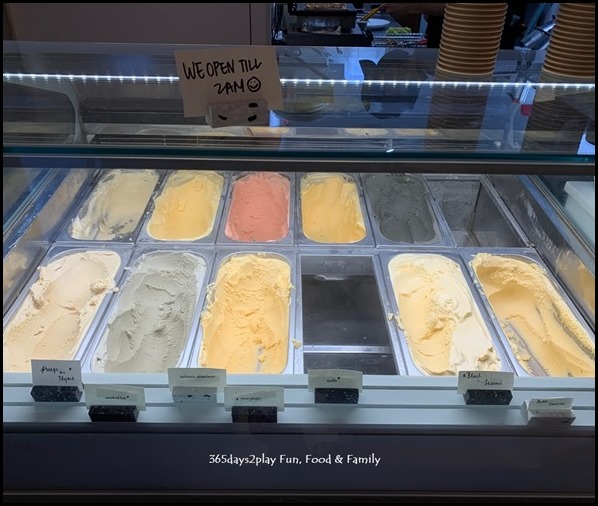 On my first visit, I ordered waffles with Himalayan Salt Vanilla gelato and Balsamic Strawberry gelato. The Vanilla gelato was a really pleasant tasting vanilla gelato, didn't taste particularly salty to me. I was glad to find that there was no soury taste from the Balsamic. In fact, I didn't really notice anything different, but perhaps like coffee in chocolate cake, the balsamic serves to amp up the flavour of the strawberry. Between the two, I enjoyed the Smoked Strawberry gelato more. Probably one of the best strawberry flavoured gelato/ice cream I have ever eaten. The strawberry flavour was distinct and natural tasting, and not overly sweet.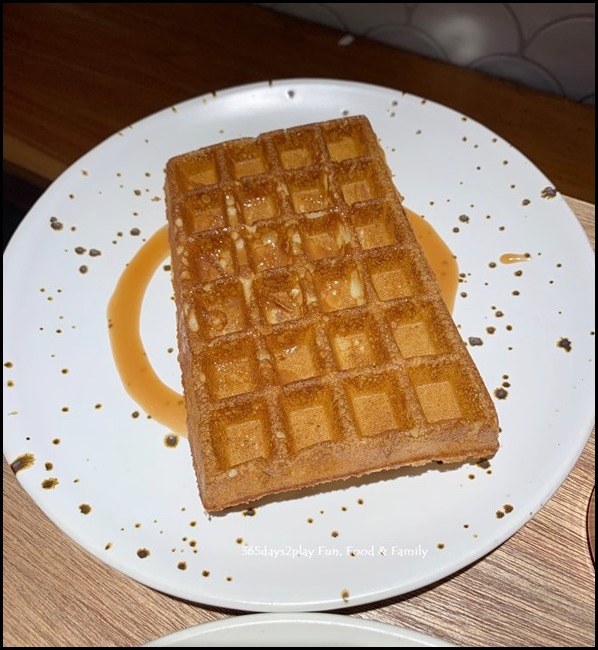 I also liked the flavour of the waffles. Unlike some waffles which are all crisp and no body, this waffle was crispy on the outside, with a slightly softer interior. It had a mild eggy flavour. Together, the gelatos and the waffles paired so well. We polished them off within minutes.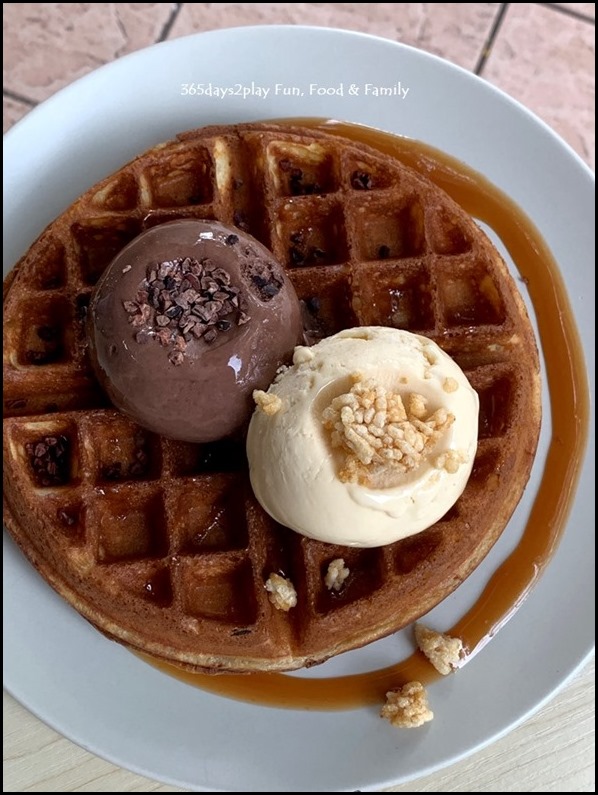 On my second visit both the Vanilla and the Balsamic Strawberry were not available. In the end I went with Peppermint Chocolate and Mango. The gelatos tasted nice and I think would be enjoyable on their own. However I realise the Peppermint Chocolate was so rich tasting that it overpowered the taste of the waffle.
In hindsight, I should have chosen a slightly less rich tasting ice cream, although too mild a flavour would not be ideal either. I still preferred the Smoked Strawberry flavour most of all. If you have a chance to, try that flavour. And a perk is that Smoked Strawberry is not considered a premium flavour so you don't have to pay $1 more.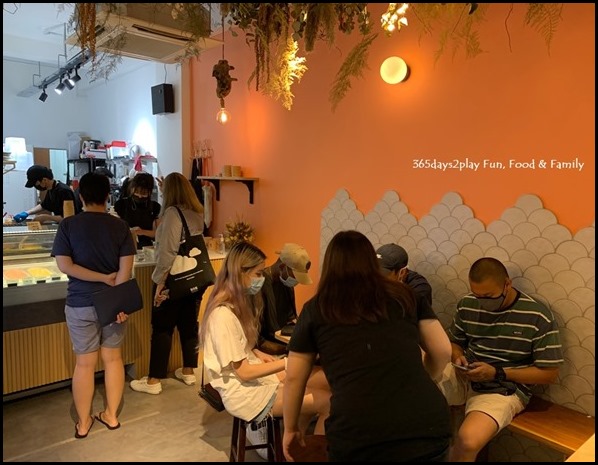 Hay Gelato only sits 2 groups indoors. The rest of the seating is al-fresco. If you want to snag a seat indoors where their instagrammable wall is, come in the afternoons. Night time especially after dinner is when they are at their most crowded.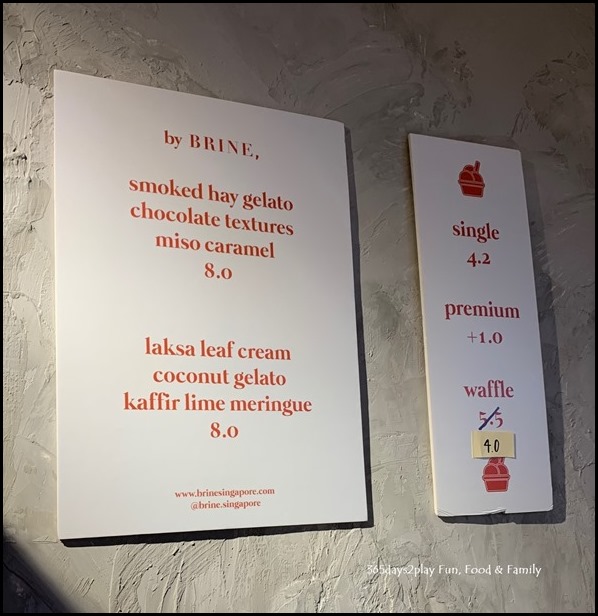 Pricing Menu. Waffles were at $4 during our first visit because they could only provide the rectangular (ie smaller) waffles. On our second visit, the waffles were back to the usual round shape. I actually preferred the smaller waffle as I was struggling to finish the bigger one despite sharing.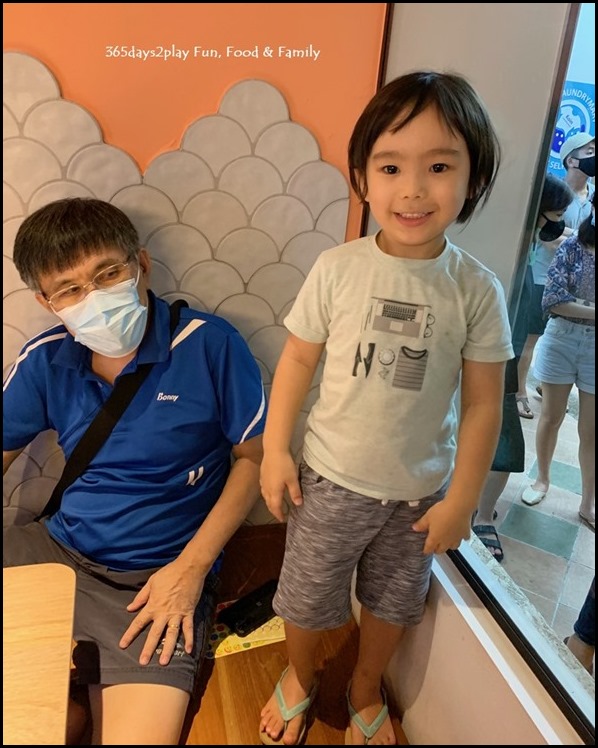 Check out my OOTD!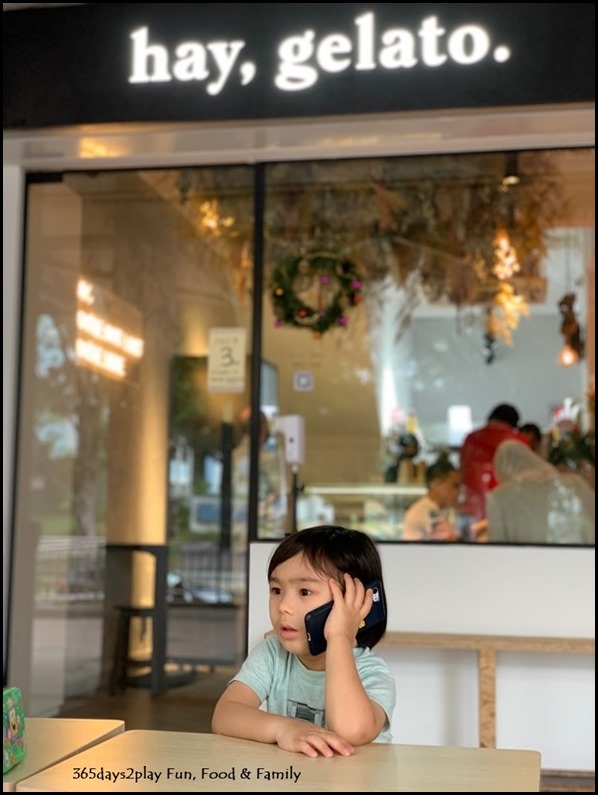 Hello hello have you sold my stock yet?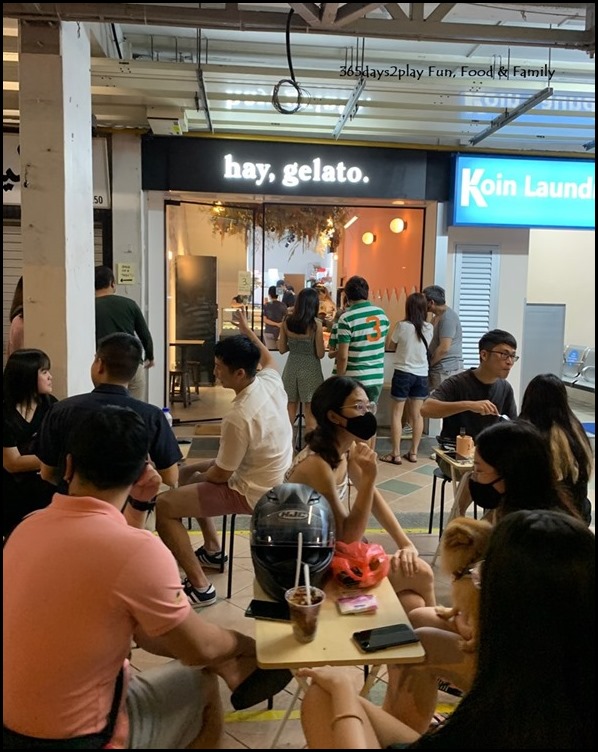 Peak hour is at night after dinner, for obvious reasons! Btw they don't sell coffee beverages. If you want those, you have to go to popular Percolate next door, but they close by 9pm though.
---
Add me on Facebook, Instagram and Twitter if you want to be kept up to date with the latest happenings in the food and lifestyle scene in Singapore!
Other cafes you might be interested in
---
Hay, Gelato
136 Bedok North Ave 3, #01-148, Singapore 460136
Tel: 9663 4254
Website: www.haygelatosg.com
Instagram: https://www.instagram.com/haygelato
Opening hours: Open Tues-Sunday 1pm — 2am. Closed on Mondays