Fans of Meidi-Ya, the premium Japanese supermarket chain can now rejoice at it's newest and largest 2-storey flagship store at Millenia Walk (24,000 sqft) that will be officially opening on 25 November 2020. The bakery, food hall and wine & liquor store is on Level 1, while the supermarket is on Level 2. The supermarket offers fresh Japanese fruits, vegetables, and meat, that is air flown directly from Japan thrice a week and shipped by sea once a week.
This is their most convenient outlet yet, being located in the heart of town, and just outside Promenade MRT Station. And just for this opening weekend (28th and 29th Nov), there will be free parking for everyone who visits Millenia Walk, no minimum spending required, just drive in!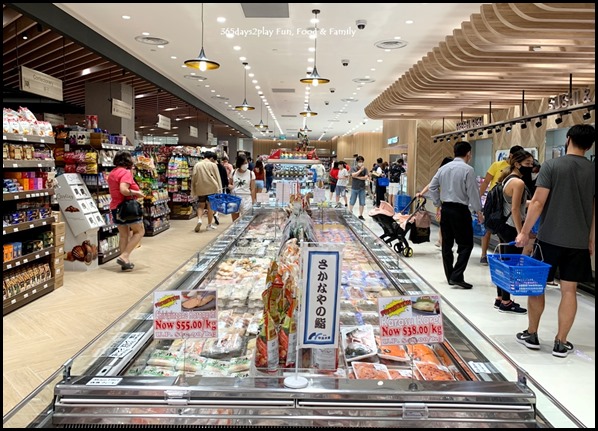 Meidi-Ya also has another outlet at Great World City but that is much smaller. I know many were saddened when Meidi-Ya closed its decades old store at Liang Court. But the Liang Court outlet, even if more spacious, was a pain to get to, especially prior to the opening of the Fort Canning MRT Station a couple of years back.
Check out my Instagram to watch my Meidi-Ya instastories videos!
Here are 5 interesting highlights you need to look out for:
Japanese Concept Cafe & Bar

It's the first of its kind Japanese Concept Cafe & Bar in Singapore, and comes with an 88-seater alfresco dining area. You can get coffee, quick bites and Japanese curry dishes here. Or you can also buy stuff from the Food Hall or Supermarket upstairs and enjoy them here too.
Hokkaido Dosanko Plaza
If you're always trying to find out where the latest Hokkaido food fair is in Singapore, you don't have to anymore. Just visit Meidi-Ya's Hokkaido Dosanko Plaza, where you can find products such as sweets, Hokkaido crab lunch boxes and soft-serve ice-cream from Hokkaido all year round. Meidi-Ya has been given exclusive rights to use the term Dosanko', by the Hokkaido Government.
Gokoku Japanese Bakery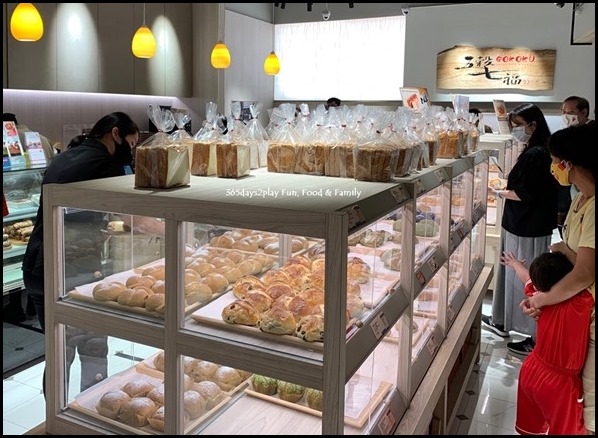 Gokoku Japanese Bakery's 3rd outlet in Singapore is located within Meidi-Ya. Founded in 1961 in Kobe, they are known for their healthy buns made using Japanese ingredients and hearty grains. Bread is freshly baked daily using Japanese flour and traditional ingredients such as brown rice and sakadane (fermented dough). This is also the first outlet to feature a small dine-in area plus exclusive sandwich selections.
Food Hall
If you don't cook, this is the best place to be to feel like you are in Japan. Lots of ready to eat items like sashimi, sushi bento boxes, Japanese curry and even a Nakajima sushi counter where fresh fish is directly imported by Nakajima Suisan, the largest fish supplier in Japan.
International Supermarket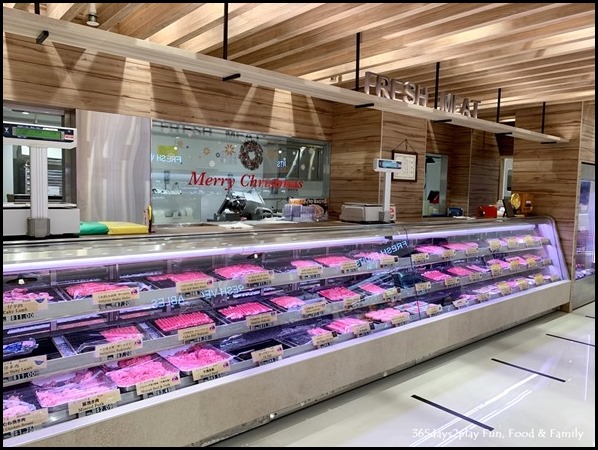 And if you do cook, this place is great to feast your eyes on all manner of fresh Japanese produce. Kobe beef, Miyazaki beef, Australian Wagyu and USA beef, you name it, they have it. This is the place to go if you're going to have a BBQ, or a sukiyaki hotpot session. I know a lot of people love to visit Meidi-Ya just before Chinese New Year to stock up on all their sukiyaki thinly sliced beef/pork slices.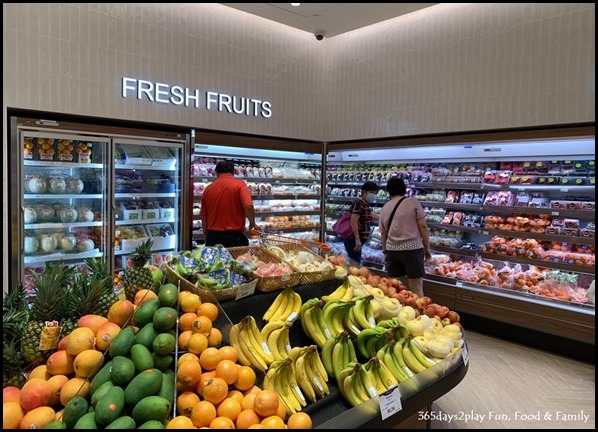 Check out the fruit section where Japanese melons and grapes can cost well over $50, if not $100. The Japanese love gifting fruits, and a free fruit-basket wrapping service is available. Just choose the fruits you want, and you will have to pay for the basket depending on size, but the gift-wrapping service is free.
Scroll down for more photos!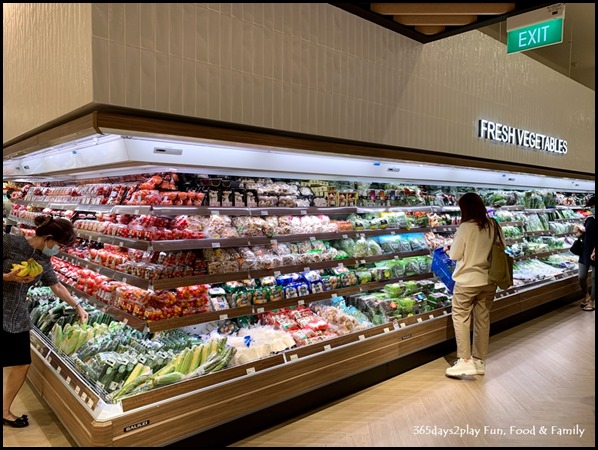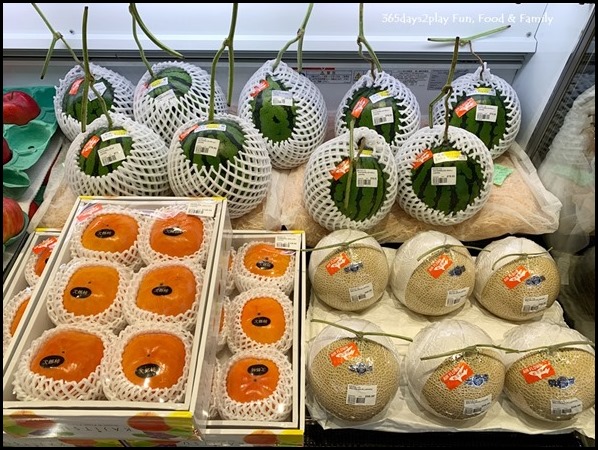 $78 watermelons, $98 rock melons and $128 persimmons! These must taste super heavenly!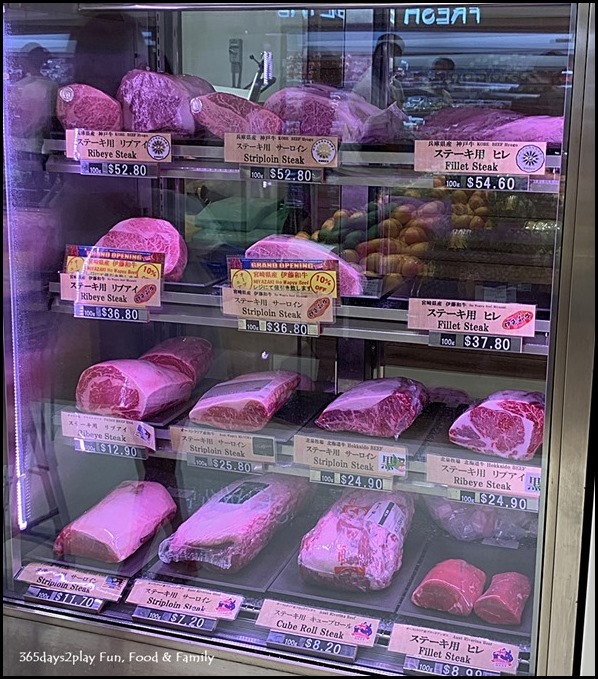 The super expensive beef section. Think Kobe beef, Miyazaki Beef…..etc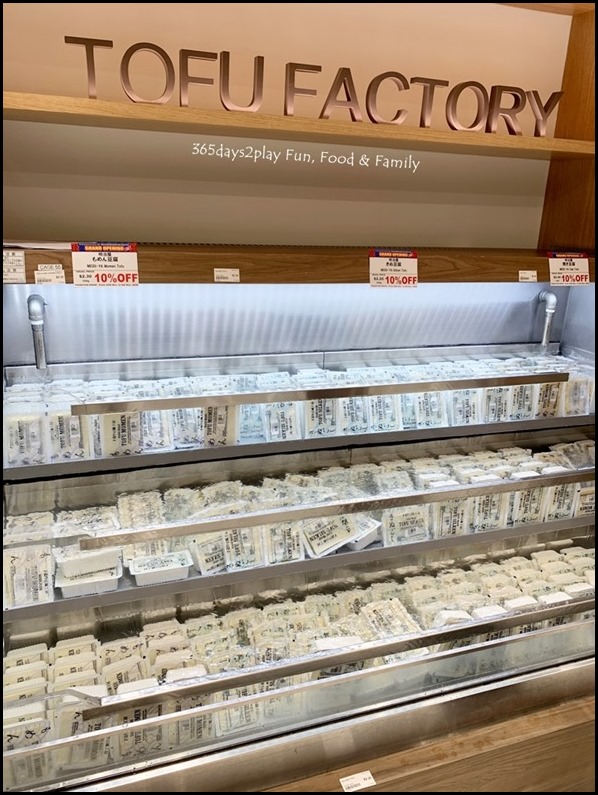 Tofu factory, where the tofu is made in house. Well at least that's a Japanese product that everyone surely can afford to buy.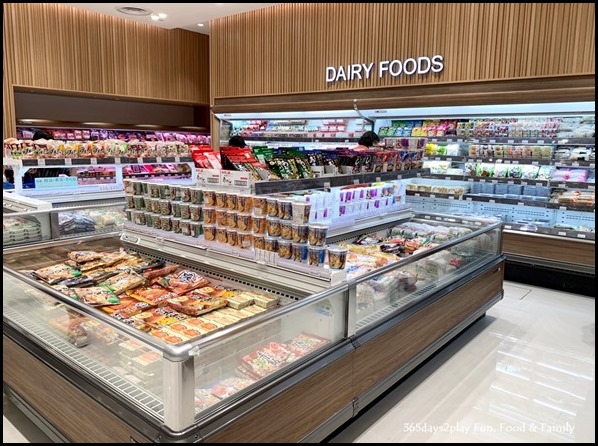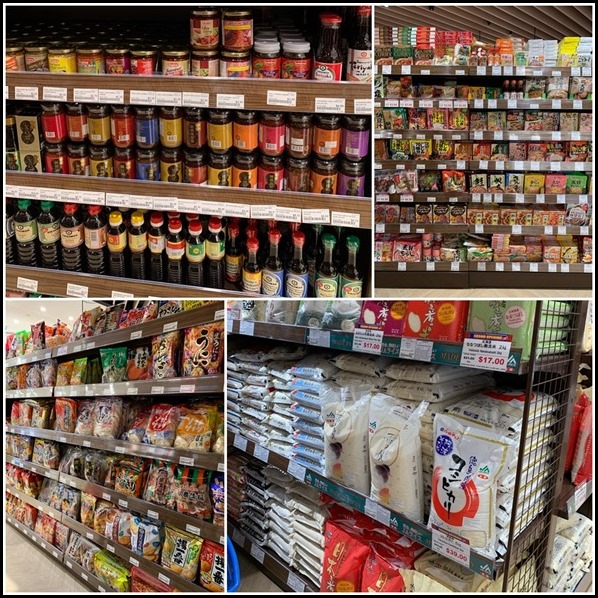 Lots of Japanese snacks, and various Japanese rice. Did you know that they have a self-service rice polishing machine that you can use to customise the level that you want? I first saw it at Meidi-Ya's Liang Court outlet, and I've never seen this service available at any other supermarket in Singapore thus far.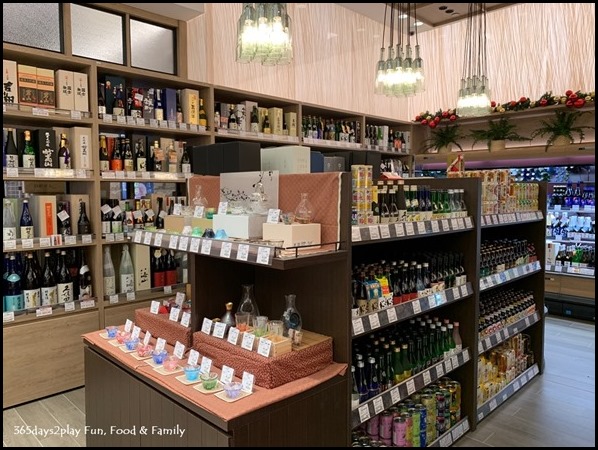 Over 370 varieties of Sake are available at the Wine & Liquor Store located on Level 1. Dassai sakes which are exclusively imported from Yamaguchi, Japan are also available here.
Go check out Meidi-Ya soon, there are lots of opening promos to enjoy. I recommend going during off peak hours because it's sure to be super crowded, as it already was during the first day of the soft launch on Wednesday.
---
Add me on Instagram to watch my instastories as I cafe hop and explore all around Singapore!
---
MEIDI-YA Flagship Store
Millenia Walk
9 Raffles Boulevard, #01-65, #01-51 to 56 #02-26 to 36
Open daily from 10am to 10pm.