Hot on the heels of the recently ended & Juliet is the smash hit musical Mamma Mia, now performing at the Sands Theatre Marina Bay Sands. Mamma Mia has premiered in more than 450 major cities worldwide and seen by more than 65 million people.
If you loved & Juliet, and you love ABBA songs, it's quite likely that you would enjoy Mamma Mia as well. The concept is similar. There is a storyline and the cast break out into the relevant ABBA song, as they would in musicals.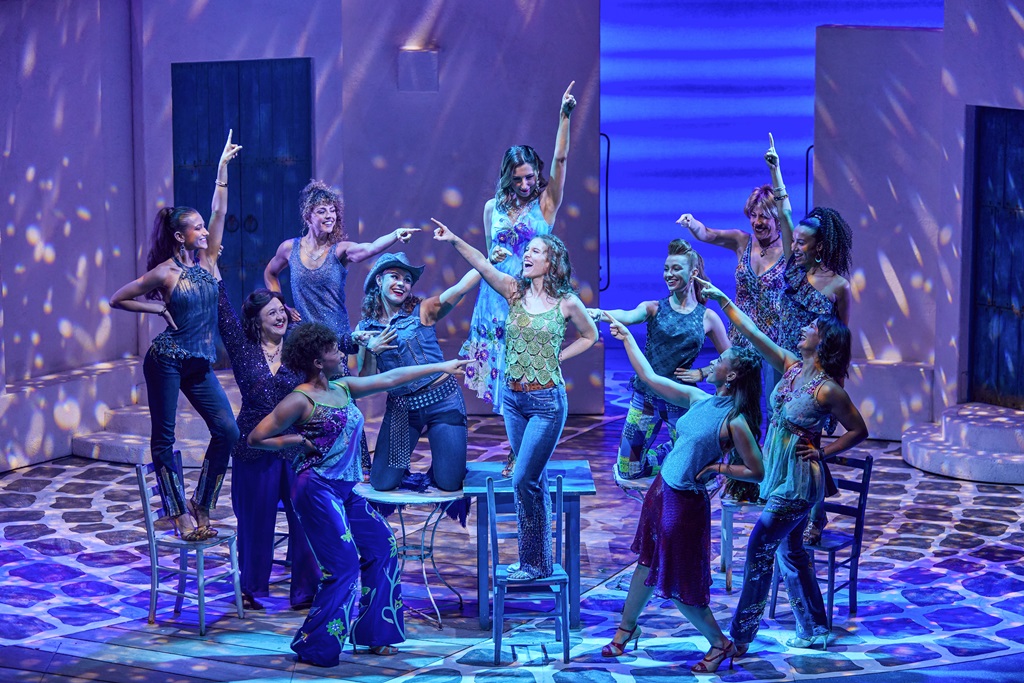 Personally, I very much prefer the storyline of Mamma Mia as compared to & Juliet. It's a story of a mother and daughter living on a Greek Island. The daughter is about to get married and she invited her mother's 3 exes, as she wanted to find out who her real dad was, so that he could walk her down the aisle.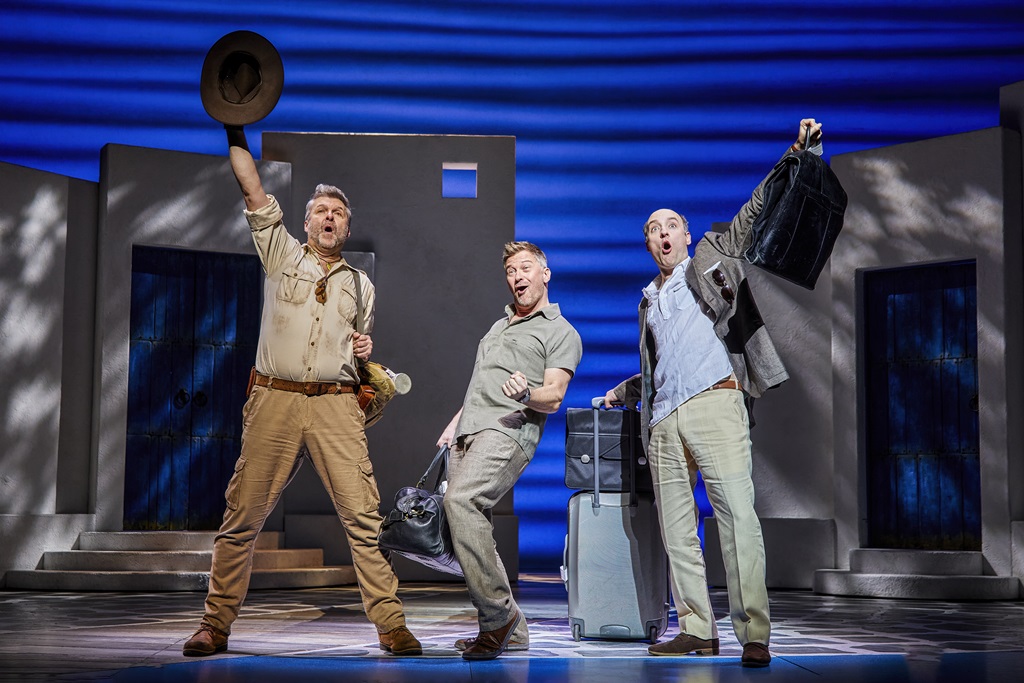 Imagine the commotion that ensues! It's not an overly complex story, a little predictable at times, but with enough interesting moments to keep you glued to your seat. There's also a plot twist somewhere in there, which I shan't divulge more!
The side story arcs are also worth watching, one of which was so hilarious I burst out laughing. And that's saying something because I don't usually do that! In fact, I like that they've kept the storyline light hearted and funny. Kudos to the supporting cast for their brilliant comic timing.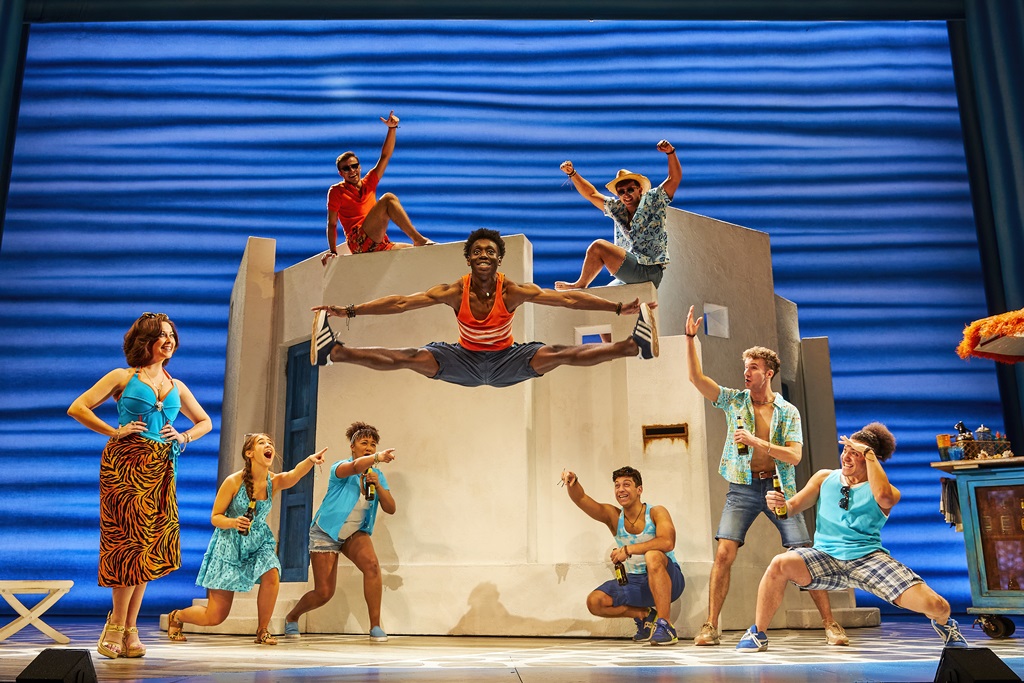 I'm an ABBA fan so I might biased when I say that the performance of the songs were great. Then again, many of ABBA's songs are catchy and evergreen, so don't be worried if you don't think you are a fan. The leading cast had strong vocals and could not only act, but sing very well.
It was quite clever how they weaved the relevant ABBA song into the storyline. I did notice a number of songs used after the intermission were less well-known ABBA song so I must admit I enjoyed the first half more than the second half. But I am glad they ended off with a really popular one.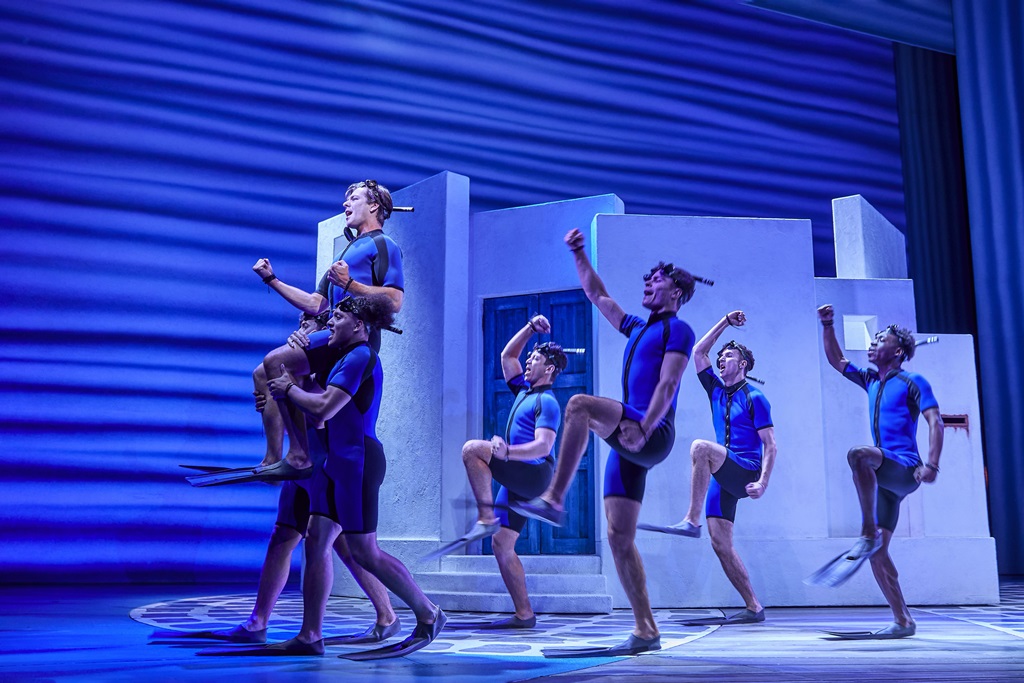 Don't go off early though because there's an encore where they perform about 3 popular ABBA songs where the audience is allowed to sing and dance together, as well as take photos and videos! The crowd literally went wild! It's a wonder how they managed to sit still the entire performance! I know some people didn't and were bobbing away and mouthing the words.
Be sure to use the toilets before you enter the theatre because cubicles are really limited. I believe there are 5 cubicles per level (for the ladies). Also, it's preferable to get your drinks or snacks prior to the performance as the intermission is only 15-20 minutes long, and the queues are really long then.
For more information and to purchase tickets, please click here.
Photo Credit : MAMMA MIA!