A colleague of mine gave me some tickets to attend the Burghound in Asia wine tasting session last month held at the St Regis Hotel. I was supremely elated at the opportunity because St Regis is a really nice hotel, and also because of the wine of course!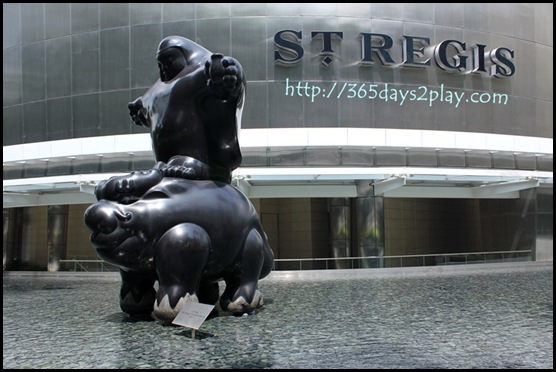 Li Chen's Dragon Riding Bodhisattva in front of the St Regis Hotel. I don't think I'll ever appreciate these black statues. They look like monstrosities if you ask me. However I do know of people who when they see these statues, it's like love at first sight. My ex-boss being one such person, he has 1 in his house.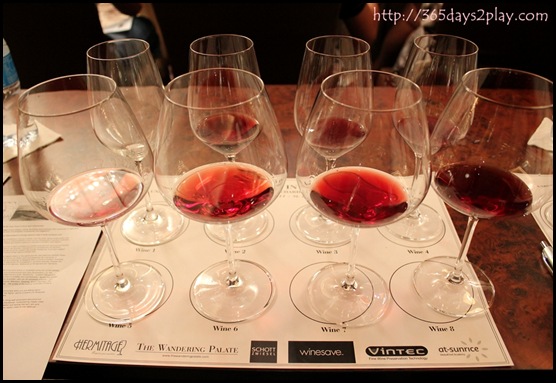 We tried 7 wines in total. To be frank, I can't really tell the difference between very similarly tasting wines, although I can still differentiate between the very distinct ones. I took only a few sips of each as I have this problem of getting red very easily. Once, during an office party, the boss brought an expensive bottle of wine to share. I took 2 sips and became red soon after and everyone thought I'd chugged down half a bottle!
My hand model demonstrating how to swirl the wine in the glass.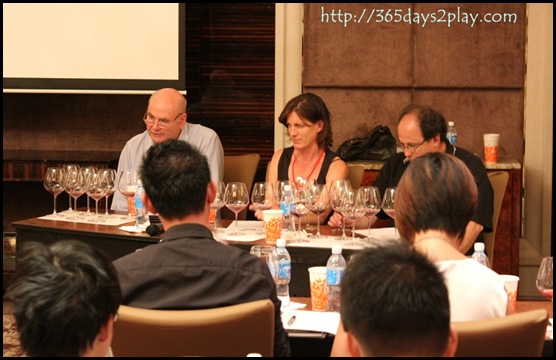 The 3 experts dishing out expert comments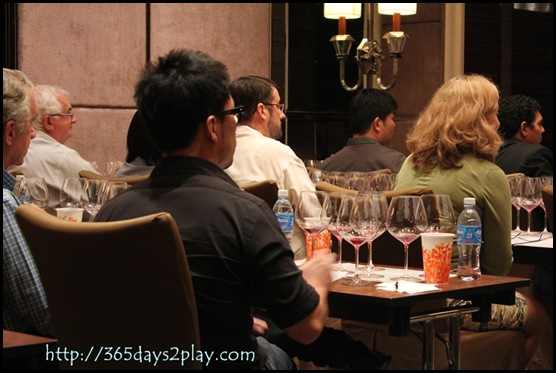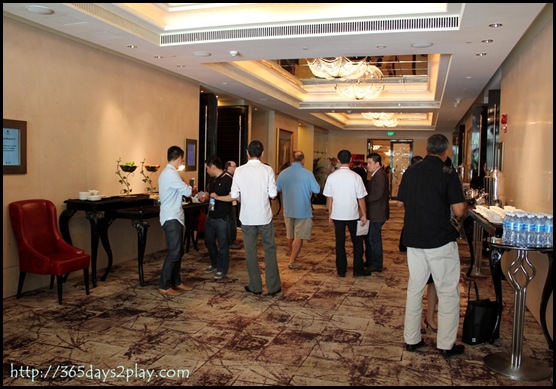 Tea, coffee and some refreshments were provided
Had to have a cup of tea to dilute the alcohol in me. Love those square sugars with a hole in the centre, so unique! I placed them nicely in this manner for the photo. The Partner did not realise this and thought they were cookies and ate 1!!!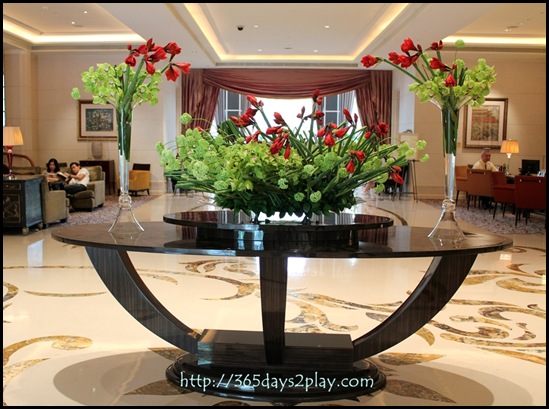 Love this centrepiece flower arrangement. Brightens the whole place and it looks so welcoming.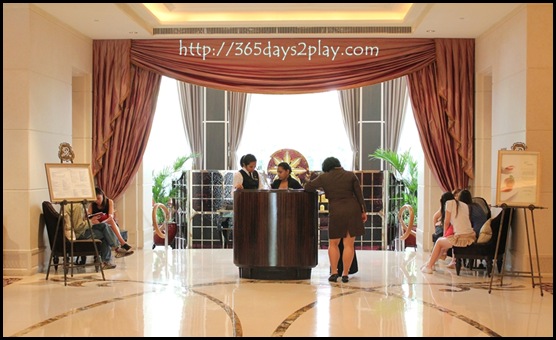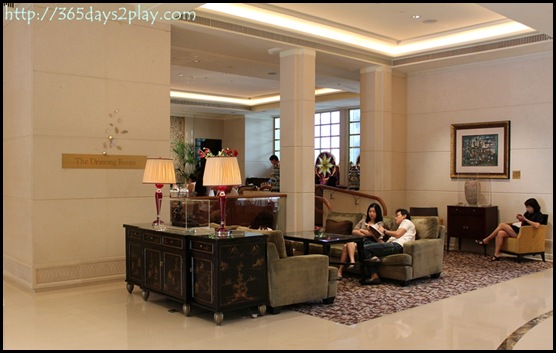 When I grow up, I'm going to have a Drawing Room in my house as well.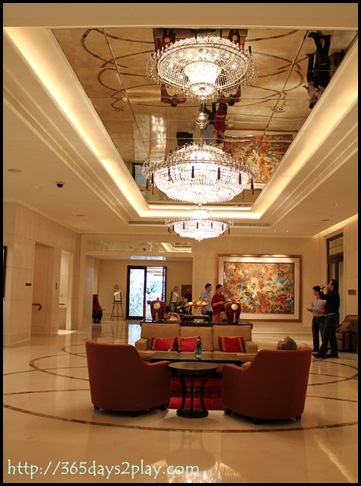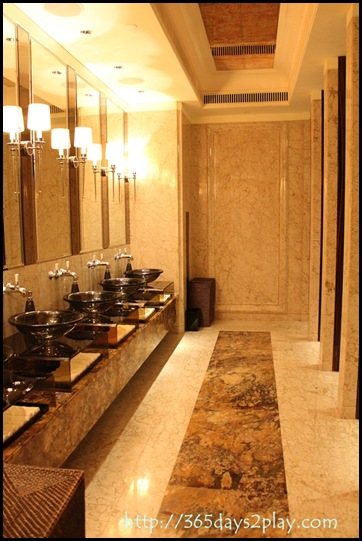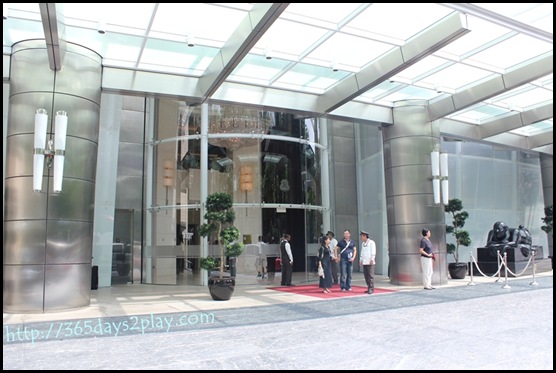 Naked lady statue staring at you as you wait for your Rolls Royce. Tsk, Jeeves is late again.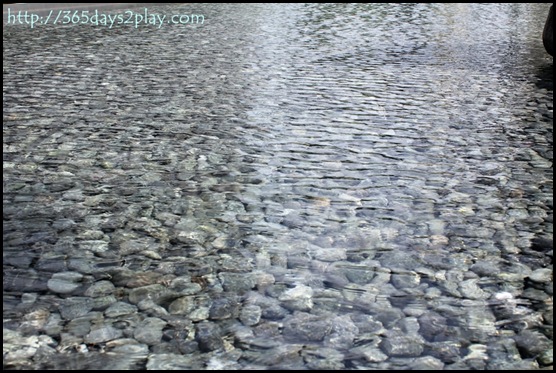 Just couldn't capture a sharper image of this fountain pool with little rocks in them.
Burghound in Asia
http://hermitagewine.com/blog/
St Regis Singapore
29 Tanglin Road Singapore,  247911
Phone: (65) 6506 6888