I am on a quest to try out all the afternoon teas available in Singapore to recommend you my favourites! After my visit to Ritz Carlton Chihuly Lounge's Afternoon tea last month (the 3rd time I'd visited Ritz Carlton actually), the next stop was to naturally be reacquainted with the Rose Verandah.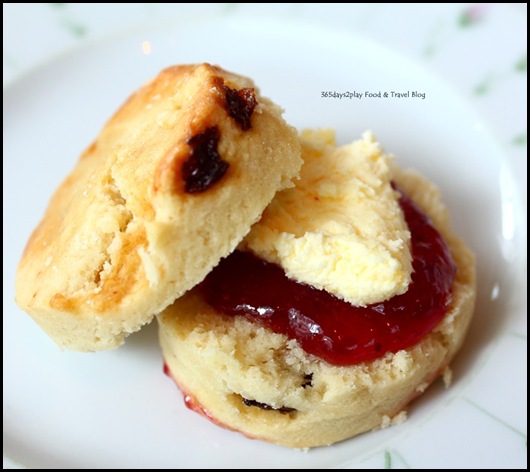 Raisin scone with clotted cream and jam, one of best scones available
The Rose Verandah is like the grand old dame of Afternoon teas. Back in 2005 when I first started enjoying afternoon teas, the Rose Verandah would be my go to location. The afternoon tea has been available for as long as I know, and Japanese ladies of leisure love coming here to socialise over nibbles. You'll be able to catch them in action especially if you come on the weekdays. In fact, it's more economical to come on weekdays because the afternoon tea hours are extended, there being just 1 sitting instead of split into 2 on the weekends.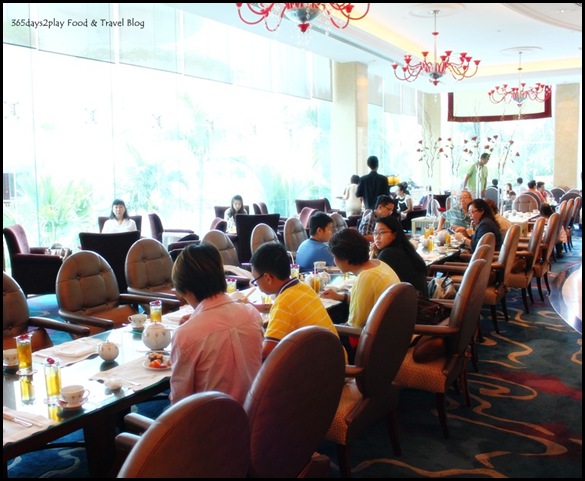 The Rose Verandah used to boast their 101 tea selection, quite a mind boggling number I must say. But guess what, it's now morphed into 164 teas! For the price of your buffet, you can have free flow of 1 type of tea. Should you wish to have another type of tea, it will be an additional charge of $7.50. The trick is to just order one pot of tea first between you and your dining companion. You can then change the tea to something else halfway through the meal.
Although there are so many teas to choose from, which gives the impression that the Rose Verandah is an "English" Afternoon tea type of place, the spread is actually very international. There is also a good emphasis on local delights, so you can actually customise your own mee siam at the mee siam station, have har gow and siew mai, and even tuck into cooked dishes such as curry chicken and Asian duck.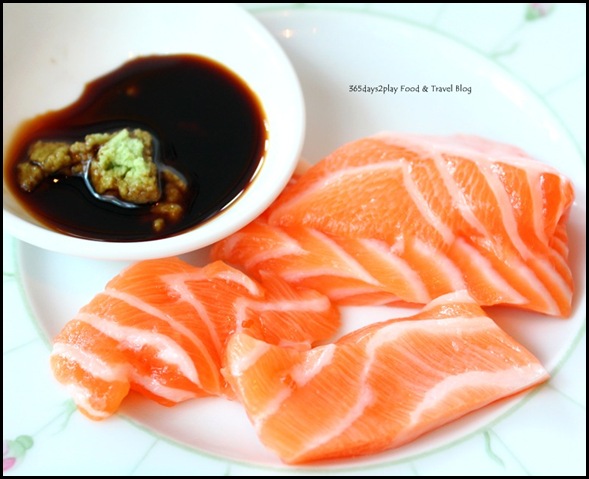 Salmon sashimi, my favourite! There are a few sushi types to choose from too, but I only had eyes for the salmon.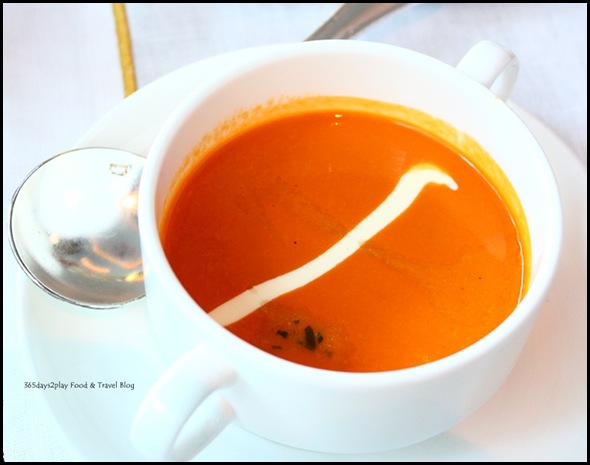 Someone came around with bowls of soup so we got one for ourselves.