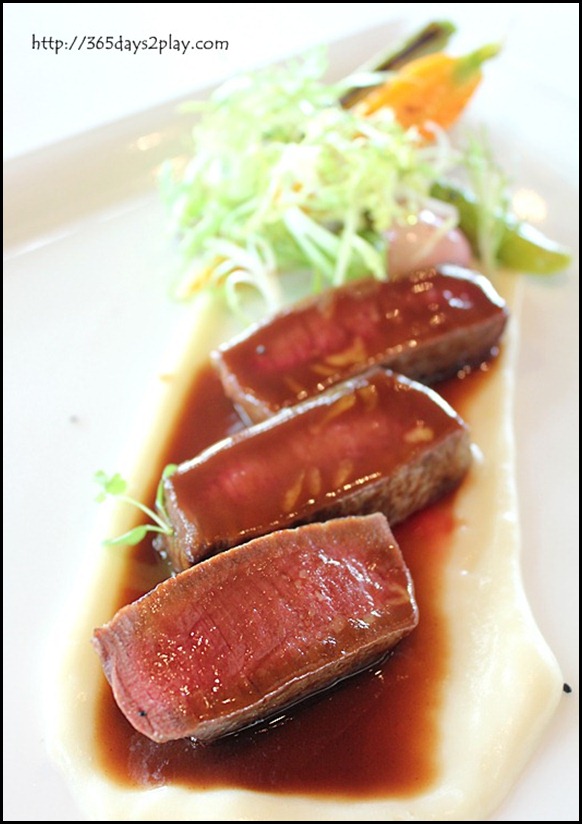 Prime Beef Tenderloin with Asparagus and Truffles Sauce
Il Lido's been having this great promotional deal with DBS where you get 50% discount off your bill if you spend above $200 before tax. DBS sends you the voucher on your birthday month, and I believe only if they deem you to be one of their exclusive customers. How we ever got onto that list of exclusive customers, I have no idea but I'm not complaining.
Since it is such a great deal, I decided to dine at Il Lido again for my birthday for the 2nd year running. I took the weekend set meal for $58.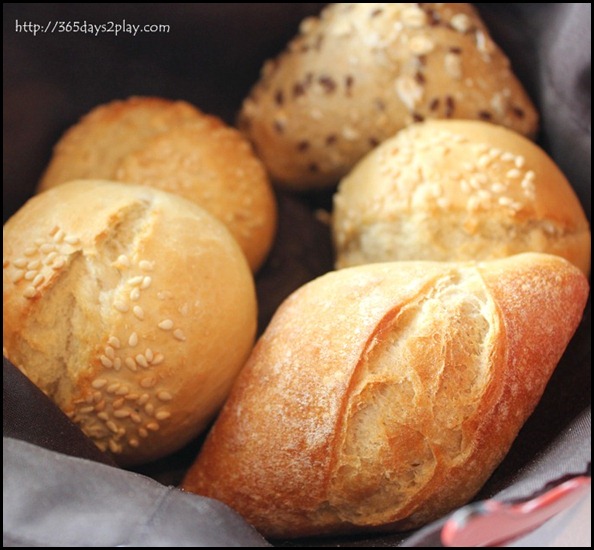 Complimentary Bread
Good bread is hard to find and for restaurants that manage to bake a good crusty loaf, I often find it hard to resist tearing the bread apart and slathering butter that is almost as big as the bread pieces. The baguette's a personal favourite of mine and if you haven't tried baguettes fresh out of the oven, you're missing one of life's simple wonders.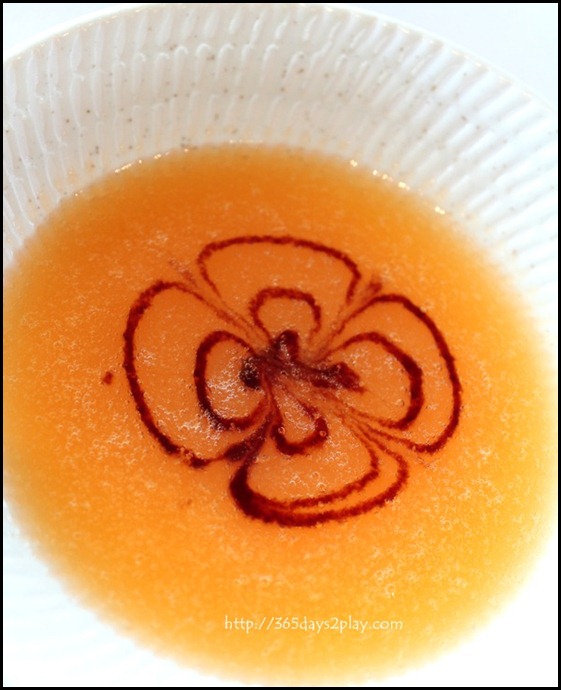 Cantaloupe Soup
Cold and refreshing. Might do well as a dessert too as it is slightly sweet.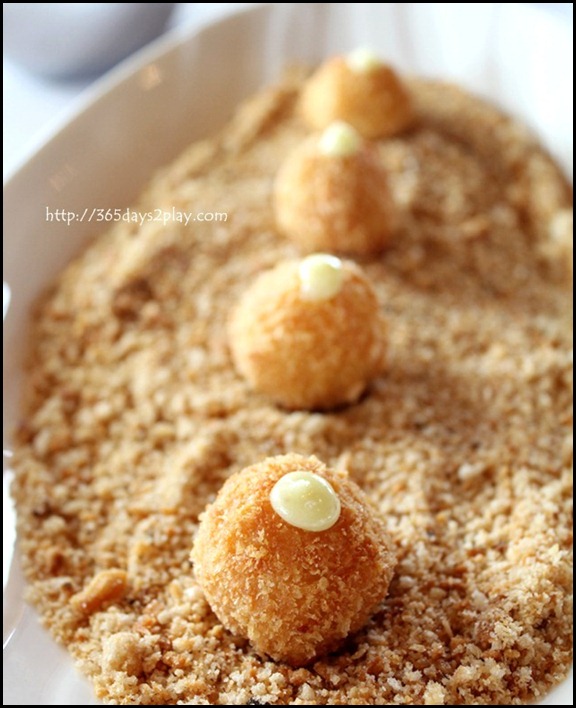 Amuse Bouche Risotto Balls
4 little balls of breaded balls filled with hot piping cheesy risotto. The crusty exterior was nice, but I was hoping for more than just rice and cheese encased within.