The Kampong Glam area is becoming more hip with the proliferation of cafes sprouting out. You might have heard of the popular Symmetry Cafe, as it was one of the front runners to locate in this area I think a couple of years back. Even back in 2012, seats were hard to come by, and it's a statement to their food and coffee that the queues are no shorter even after all this time, and with the competition across the road.
An interesting thing to note, which I suppose most Chinese Singaporeans won't realise is Jalan Kubor, which is the street where Symmetry Cafe is located, means Tomb street! Quite apt for a road name, as Jalan Kubor is a long street cutting through a Malay cemetery just across Victoria Street. Don't worry, Symmetry Cafe is on the other side of Victoria Street, which for some reason is still called Jalan Kubor.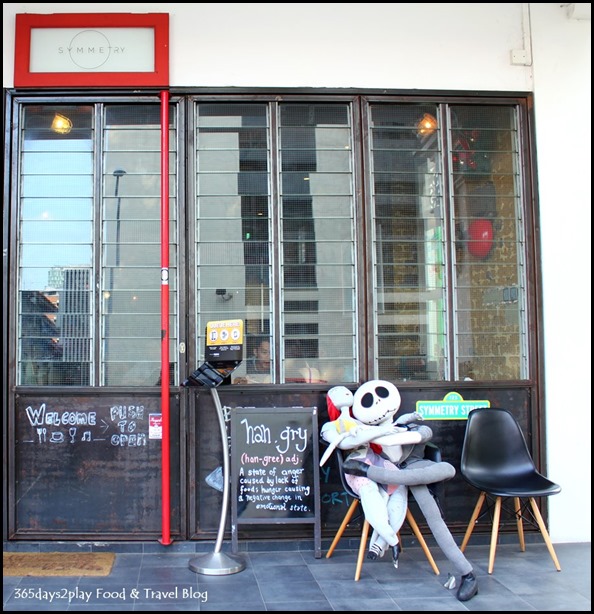 There is nothing freaky about Symmetry Cafe, unless you want to count in those near life-sized dolls sitting outside the cafe all day long.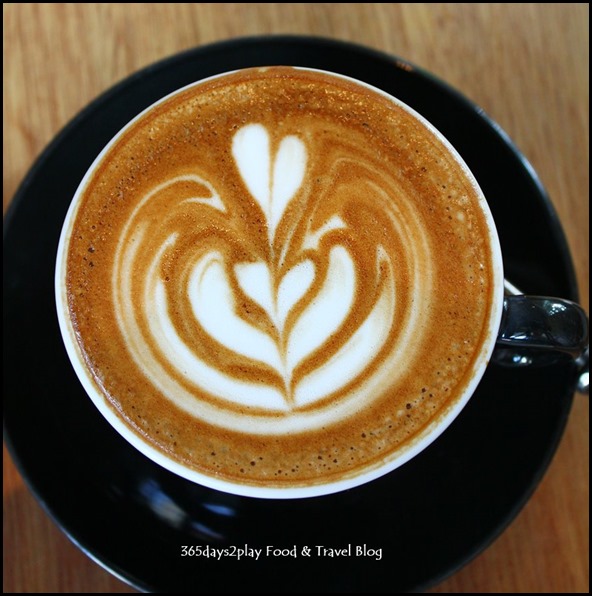 Symmetry Cafe is one of those cafes that serves good food as well as good third wave coffee. The food menu here is quite extensive as compared to the average cafe these days, which is good because then there's even more reason to visit, rather than just for cakes and coffee. The menu is on the expensive side though for a cafe, with most mains being $20 and above. We had the brunch menu when we were there but Symmetry Cafe serves lunch and dinner menus too.