The much awaited Jurassic Mile has finally opened on 11 October 2020. If you didn't already know, this Jurassic Mile is part of the Changi Airport Connector, a walking/cycling path which connects to East Coast Park as well as Changi Beach Park via the Park Connector Network (PCN). If you have been following my Instagram (follow me please!), the Jurassic Mile was already ready back in July, and a couple of months ago I walked from T2 all the way to Jurassic Mile just after T4, only to find it was cordoned off. And now it is finally open!
What can you see here?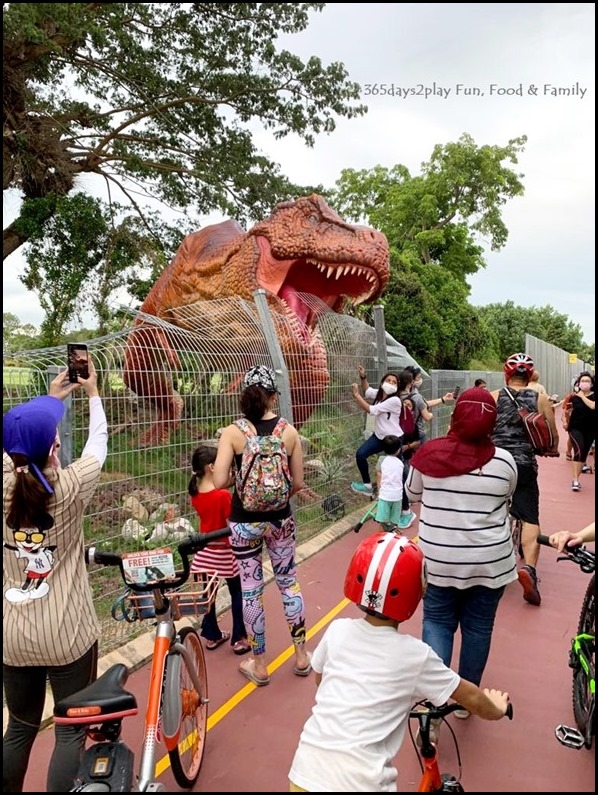 Jurassic Mile is Singapore's newest and largest permanent outdoor display of life-sized dinosaurs. More than 20 different pre-historic creatures from nine different species stretch over 1-kilometre cycling and jogging path. A number are behind fences but there are some that are also not fenced off, and some that tower dramatically over you. Familiar favourites include Tyrannosaurus Rex, Triceratops, Stegosaurus, Brachiosaurus and even T-Rex eggs with baby.
The best part is, Jurassic Mile is completely free! Genius, the people who thought of this!