This July, food lovers can look forward to the Singapore Favourite Food Village (SFF Village) that is held in conjunction with the 20th anniversary of Singapore Food Festival. Taking place from 12 to 21 July 2013 at Bayfront Avenue (Marina Bay), this 10-day festival organised by the Singapore Food & Beverage Alliance (SFBA), celebrates Singapore's unique food heritage and pays homage to local culinary heroes.
Singapore Favourite Food 2013 will showcase Singapore's favourite dishes such as chilli crab, carrot cake, rojak, laksa, roti prata and tau huay, and bring together a selection of popular hawkers and eateries for this one-time celebration. Check out this link for the entire list of all the nominees http://sg.openrice.com/info/sff/nominees.html, however only 20 favourite vendors will be showcased at the eventual Singapore Favourite Food Village.
I had the privilege to have a quick sample of some of Singapore's favourite local dishes a few weeks ago. Scroll down to see pictures of rojak, oyster omelette, satay, bbq chicken wings, sting ray and local iced desserts!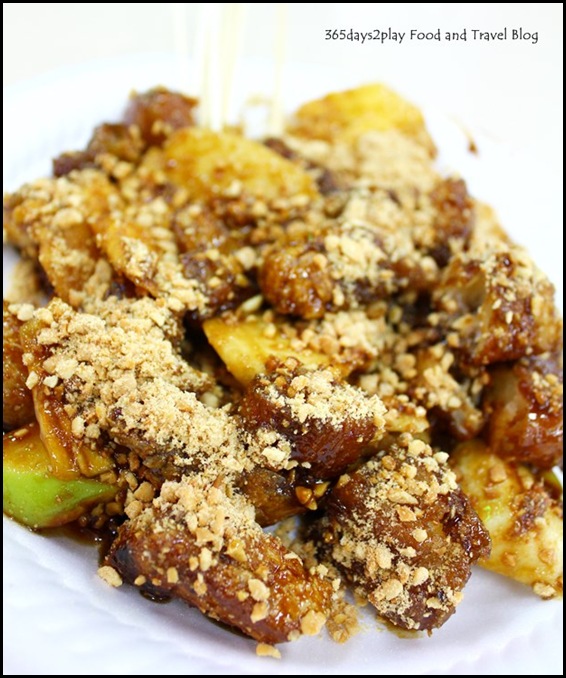 Rojak – Personally, I thought this was really rather ordinary, with the dough fritters being extremely hard (and I don't mean crispy). But kudos to Mr Koh, who has been toiling at this job for the last 48 years!
Rojak, which means 'mixed' in Malay is a fine example of the cultural diversity of Singapore for incorporating both Chinese and Malay elements among the ingredients. One of the oldest surviving rojak stalls in Singapore, Ri Ye Xiang Rojak which now boasts 48 years of history, was set up in 1965. The stall owner, Mr. Edward Koh, has been preparing rojak since the age of 20 and takes pride in using freshly ground peanut bits and preparing a special prawn paste for the dish.
Ri Ye Xiang Rojak
Blk 450 Clementi Avenue 3, Kopitiam, Singapore 120450
Open daily: 3pm to 11pm
Stall owner: Mr Edward Koh
~~~~~~~~~~~~~



~~~~~~~~~~~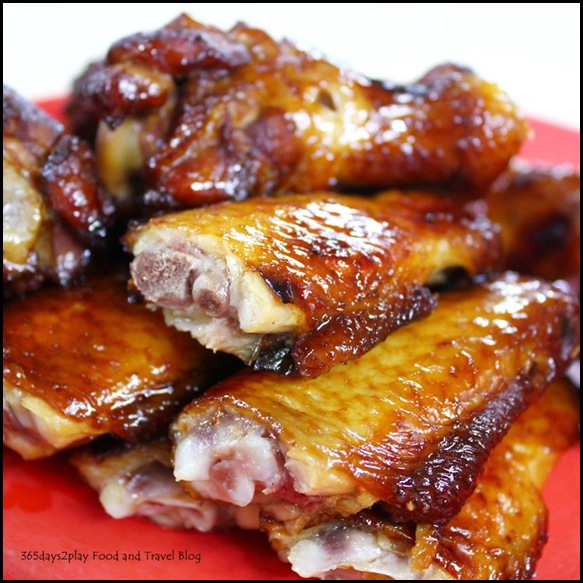 BBQ Chicken Wings – This version from Leng Kee is slightly sweeter and less crispy.