Haven't posted about dining at a Chinese Restaurant in a long time, so I thought this would be a good time to post about River Palace Chinese Restaurant, lest you readers out there think that I only eat potato!
I haven't dined in a posh looking Chinese restaurant for a while so it was quite nice to be invited by Riverview Hotel to sample their new Chinese menu last month.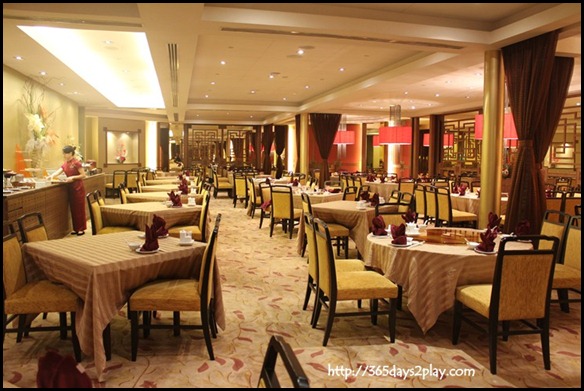 I like the decor of the place. It looks suitably Chinese, without being too Cheena, if you know what I mean.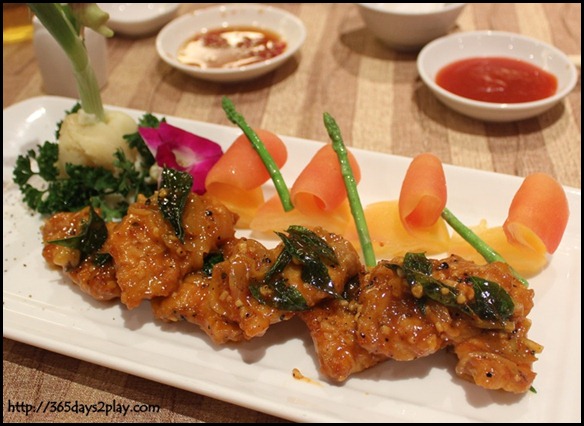 Pan Fried Pork Chop in Mongolia Style $18