Shizuoka Prefecture is the home of Mount Fuji, so if you're reminiscing your recent holiday trip to Japan, you might just want to relive the food memories by making a trip to Cold Storage!
The pristine and rich waters of Mt. Fuji play a crucial role in the agriculture of that area and yield some of Japan's best harvests including green teas, wasabi; and the most luxurious fresh fruit such as musk melons and grapes. This pure mountain water also flows into the Suruga Wan (Suruga Bay) which is well-known for some of Japan's best seafood and seaweed.
Here are some interesting items I spotted…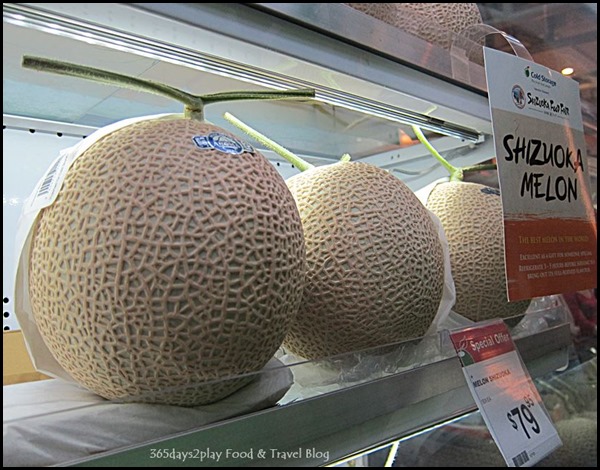 $79 Shizuoka melon.This had better be one damn good tasting melon! The one vein and one fruit growth method is used to optimise nutrition and ensure the fruit is of the highest quality. Refrigerate 3 to 5 hours before eating to bring out the best flavour of the melon.