The New Zealand Food Fair is back again until 8 May 2014 at 46 Cold Storage stores in Singapore. Fans of New Zealand can look forward to a wider selection of 200 delicious specialty products, fresh seasonal food and beverages that are specially brought in for this exciting food fair.

For New Zealanders in Singapore missing home, here's a chance for you to stock up on familiar favourites. For those of you who have been to New Zealand for your family trip or your honeymoon, here's a chance for you reminisce the wonderful times without having to fork out the air ticket again.
Check out this list of many of the items available at the New Zealand Food Fair
Bluebird chips
Anathoth relish and pickles
Lemon & Paeroa beverages
Deep South Ice Cream
Mother Earth snacks
FreshFields fruit pouches and purees
Phoenix organic carbonated drinks
180 Degrees bakery Oat Crackers
100% Nutz chocolate peanut and other butters
Hubards Muesli
Shott syrups
Charlie's juices
Whitaker's Chocolates
Loaf's sweet treats
Abe's Bagel Bakery
Matua, Oyster Bay, Villa Maria and Monkey Bay wines
I haven't listed all the items available at the New Zealand fair, so all the more you have to go check it out yourselves!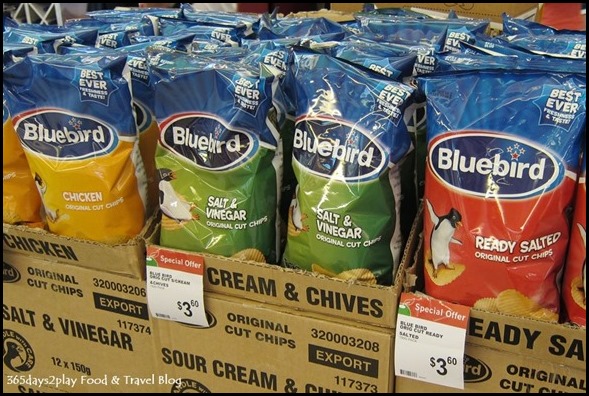 Bluebird chips, get those chicken flavoured chips. Hard to find chicken flavoured chips in Singapore! The Partner always carts bags of these back to Singapore after every trip to New Zealand.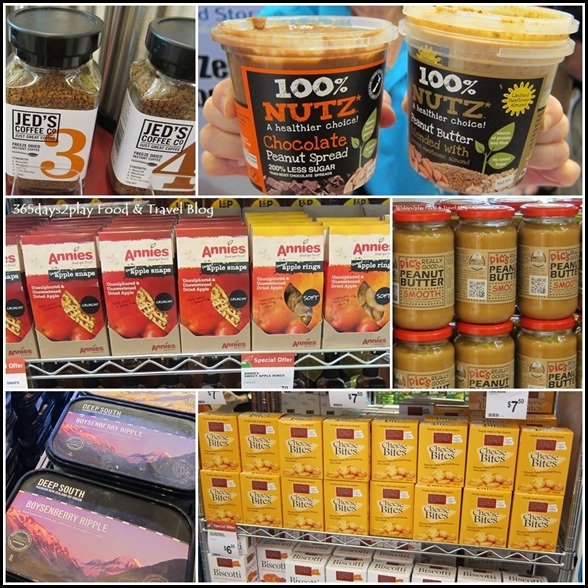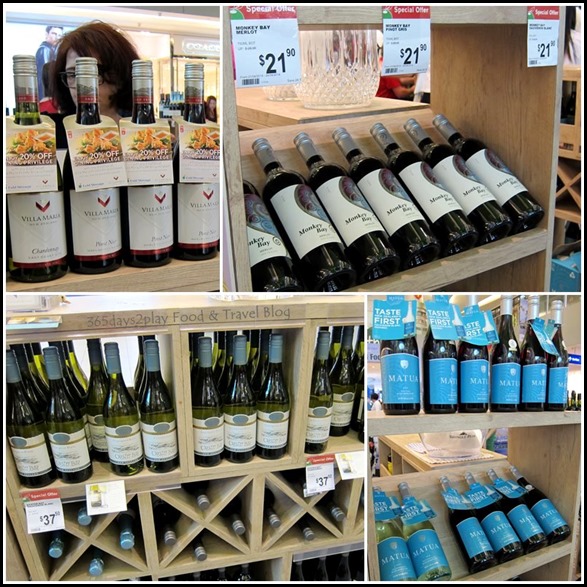 Various wines from New Zealand. I'm sure many who have been to New Zealand would have visited wine regions such as Hawkes Bay, Marlborough and Waipara?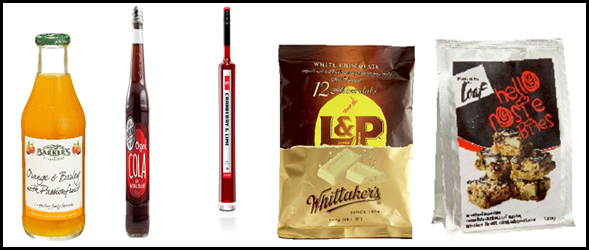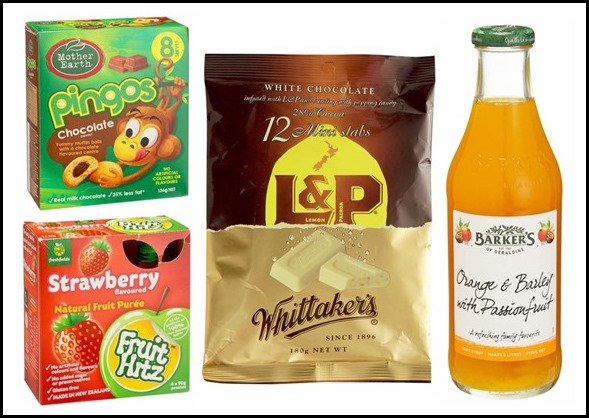 When there were BP service stations in Singapore, back when I was a kid, my father would always tempt me with these most amazing sounding chocolates, that could somehow only be purchased at these BP service stations. Once in a while, he would buy a bar back, and it was only available in a palm size bar then, and we would marvel at this wonderful brand called "Whittaker's". To this day, it's still one of my father's favourite chocolates, and his only request whenever I go to NZ.
Read more about last year's New Zealand Food Fair at Cold Storage and see pictures.
Check out my previous post on where to find New Zealand restaurants in Singapore.
Visit www.coldstorage.com.sg for store locations and opening hours