Yes you heard me right. Free cooking classes from Weber! Weber is an American company specialising in grills and cooking systems, and they have recently opened a store and training centre in Joo Chiat Singapore.
ANYONE can sign up for the free cooking classes! You don't have to be a customer of Weber, nor do you need to purchase anything to attend the classes! The classes are twice a month over a weekend. To RSVP, simply call the Weber Customer Service hotline or email them, details if you scroll to the end of the post.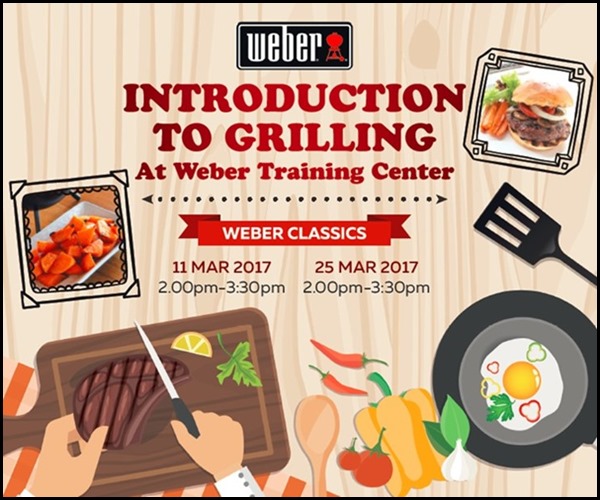 Grilling class for the month of March
Of course, you'll be using the state of the art Weber grills to do your cooking, but that's not to say you couldn't learn the skills to replicate the recipes at home on your own stove top. I have to warn you those, those grills look so sleek, you might just be tempted to cart one home after your grilling session.
Scroll down for pictures of the Singapore Weber store as well as pictures of the grilling session that I attended! We did roast chicken, steamed prawns Asian style and even cookies, all using Weber equipment. I kid you not!