Experts say that a catchy name for a business is a marketing tool in itself. I've no doubt about this piece of advice and I'm sure many an astute businessman have put it to good use. Just think about all the cafes that have opened recently with names that make you do a double take. SPRMKT, Carpenter & Cook, Henry Congressional, Nylon Coffee Roasters and lots more.
But of all these names, none made me jump off my seat in a bid to rush there, than Nassim Hill Bakery. For those of you who aren't aware, Nassim Hill is one of the most expensive residential areas in Singapore. If you own an apartment there, well you've kind of made it in life already haven't you. So, for a  cafe that chooses to associate itself with such a distinguished address, it surely mustn't be any ole run of the mill establishment right?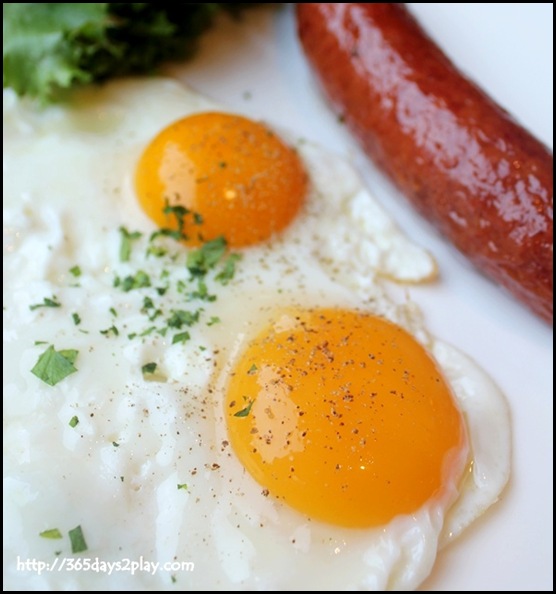 Nassim Hill Bakery Bistro Bar is located at the Tanglin Post Office building, which is opposite Tanglin Mall. It's not visible from the main road. You have to turn into the side road as the main entrance of Nassim Hill Bakery is facing the back! The good news is that if you manage to snag a parking spot in front of the bakery, parking is free. The bad news is that there are very limited slots, say 20? And the lots have to be shared with those visiting the post office too. If you can't find a spot, you will have to use the paid basement parking.
Prior to visiting, I was told that the chief baker at Nassim Hill is the owner of Freshly Baked along Killiney Road. So it was no surprise that baskets of fine smelling artisanal bread greeted us when we entered the spacious bakery bistro. Even the bread ovens are in full view as their kitchen is somewhat of an open-concept. Speaking of space, there is such a vast amount of it compared to other establishments, that you feel you could do a dance amongst the tables and not be an obstruction.