The famous HJH Maimunah has opened a halal food court stall at Tampines Mall. It's called HJH Maimunah Mini, but it's anything but mini if you compare to the neigbouring stalls. In fact, it takes up two stalls side by side, one selling Nasi padang cooked dishes, the other selling things like Tauhu Goreng and snacks. Opened just last week, it is already seeing long queues.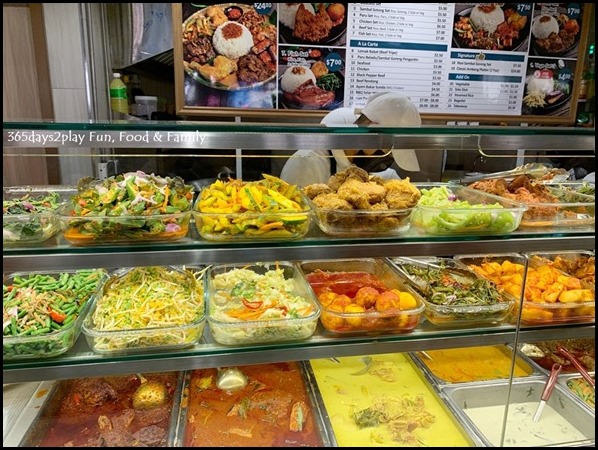 Just in case you didn't already know, HJH Maimunah was started in 1992 by Madam Mahiran Abdul Rahman with recipes from her late mother. The first and flagship 2 storey restaurant is at 11 Jalan Pisang, but they have since expanded to another outlet at Joo Chiat and since last week, the food court outlet at Tampines Mall. They also have a large catering arm.
In 2019, HJH Maimunah received the Michelin Bib Gourmand award.
At the Kampung Glam area, the two famous Nasi Padang outlets are Minang and HJH Maimunah. I've visited Minang at least 10 times throughout the years and loved the food there for its robust and flavoursome taste. I've only been to HJH Maimunah once, around 5 years ago, but felt that the food was just average and hence was not compelled to return again.