*Invited tasting*
When it comes to fine dining, I think the French win hands down. Really, of all the grand, fine dining restaurants I've been to, the ones I've enjoyed the most happens to be the French restaurants.  So I was really happy to be invited to lunch at the exquisite Michelin-starred Pierre Gagnaire in the posh Lotte Hotel.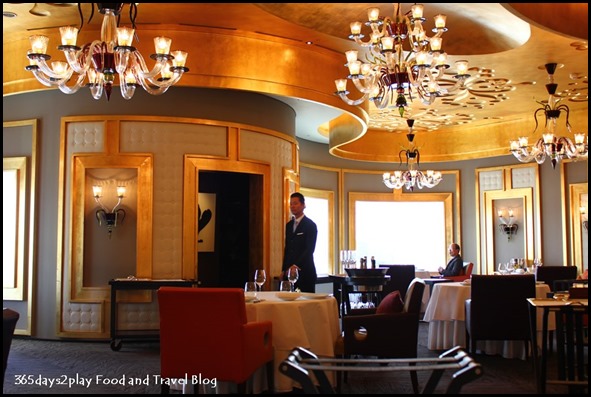 Pierre Gagnaire Seoul is located on the top floor of Lotte Hotel just across the popular Myeong Dong shopping district. If you want to splurge during your holiday in Seoul, or just want a romantic night out, Pierre Gagnaire would certainly be a fine option. I was amazed at how spacious the restaurant was as the few tables in the restaurant were all widely spaced. It was a pity I could not get a better shot of the restaurant as it seemed a tad rude to disturb the ambience by standing up to take pictures.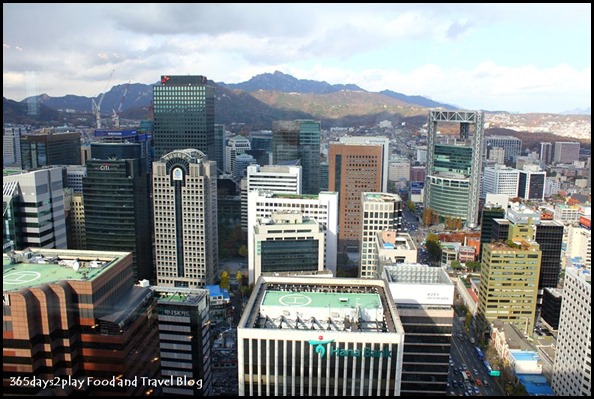 The view from Pierre Gagnaire is fantastic.You can see the uniquely shaped Jongno Tower in the distance, as well as the tallest building in the picture, the SK building. The height limit for buildings is actually lower than this. Wonder what they did to be able to construct their building to such a height.