This year's Singapore Botanic Gardens Heritage Festival will be back again in a couple of days' time, and if you're a plant and nature lover like I am (or I like to think I am), you mustn't miss out on this! Even if you don't like spending time outdoors, now would be a good opportunity to enjoy Singapore's first UNESCO Heritage World Heritage Site, as there will be numerous activities going on:
Concerts at the Shaw Foundation Symphony Stage
Movie screenings
Guided tours of the various parts of the Botanic Gardens
Roving Performances
Activities such as mass yoga, children's activities, exhibitions
Free entry to the National Orchid Garden
etc
This year, the Heritage Festival will also focus on plants used by indigenous cultures of Southeast Asia, including Singapore. What are some of these plants you may ask? Think Elephant yam, coconut, torch ginger, sweet potato, curry leaf and kedongdong amongst others. Learn more about these plants, and get a chance to taste them, as the Gardens' cafes, restaurants and retail outlets will be showcasing various menus and programmes featuring these edible plants during the Heritage Festival.
I had the opportunity to have a quick media preview of what is to come. Scroll down to see what is in store for this year's Singapore Botanic Gardens Heritage Festival! Also check out the official Singapore Botanic Gardens Heritage Festival 2018 site online.
Visiting the Gardens
Heritage Tours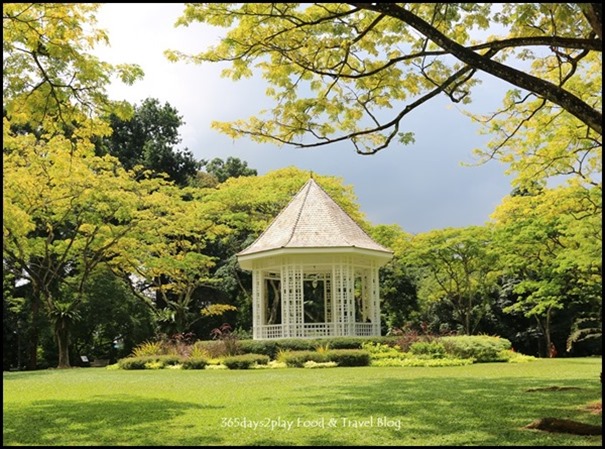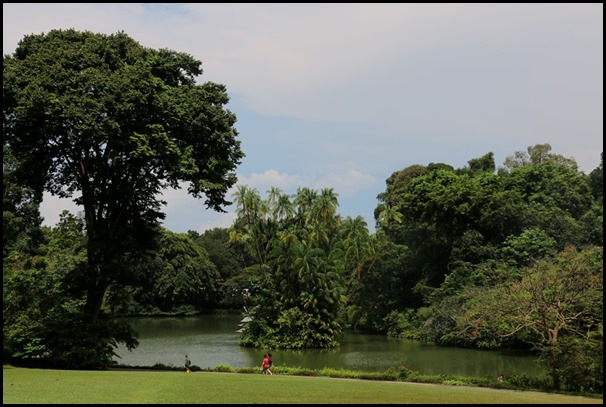 I have been to the Singapore Botanic Gardens numerous times, more often than the average Singaporean I would suppose, but I still learn something new every time. For example, did you notice that the rain trees surrounding the bandstand look particularly yellow? Those rain trees were deliberately chosen to be planted here. Only 1 in 1,000 rain trees exhibit this yellowish leaves characteristic.
Attend free guided tours available on 30 June, 1,7 and 8 July to increase your knowledge on history, ecology and plant and animal life. The tours are free but on-site registration is required. Check out my instastories for video snippets of my tour around the Botanic Gardens.
National Orchid Garden