I have stepped into Raffles Arcade countless times, but not so the actual interiors of the illustrious Raffles Hotel. So it was without hesitation that I accepted an invitation to check out the Tiffin Room at Raffles Hotel. The Tiffin Room serves a North Indian buffet, including vegetarian curries for non-meat eaters. Interestingly, Raffles Hotel's afternoon tea service is also served at the Tiffin Room and not somewhere else.  Did you know that Raffle's Hotel Tiffin Room was officially named so way back in 1976?
I'd been to Tiffin Room once with my parents, many years ago, could probably have been a decade ago! I remembered it to be a posh place with lots of delicious curries to choose from and I found it difficult to try every single curry because everything was so delicious and there was just no more space in the stomach! Well, nothing much has changed a decade later, it's like stepping back in time when I revisited the Tiffin Room a few weeks ago.
Curries and other Indian dishes are still the stronghold here, and aside from the salad and cheese bar, don't be expecting other types of cuisine here. That's not a problem for me because I love Indian food, but if you don't, I'd say go with an open mind and you might just be delighted.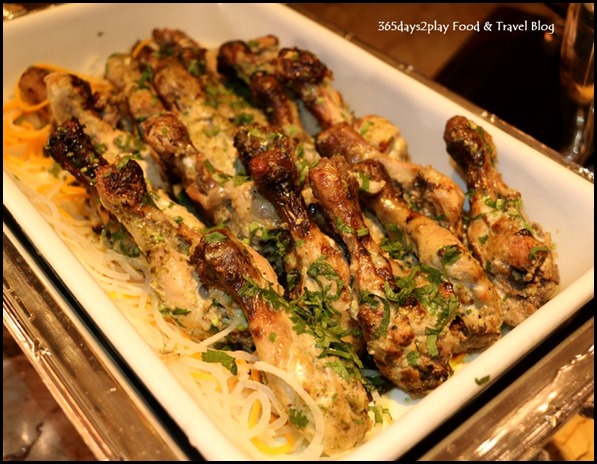 Kalmi Kebab (Tandoor Baked Boneless Chicken Flavored with Cinnamon Stick and Bay Leaf)
One of my favourite dishes of the evening as the chicken drumsticks were succulent and really tender with just a bit of charred taste.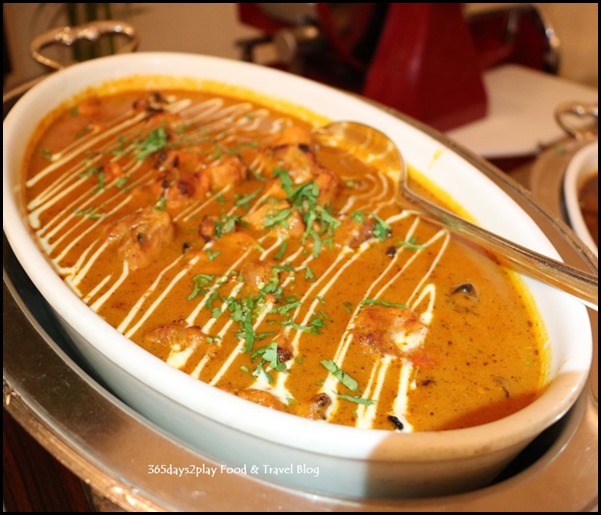 Murg Makhanwala (Butter Chicken in Smooth Tomato Sauce)
I must say all the curries I tasted were fantastic. Even if you just had the curry itself without the ingredients, I could have finished half a plate of rice just with that.