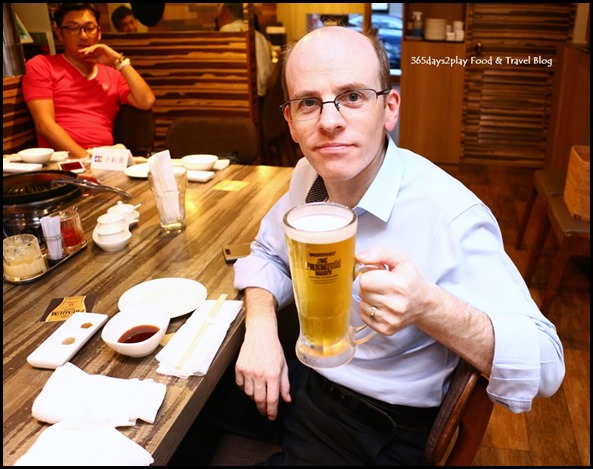 I thought I should post a picture of the Partner first. He totally enjoyed the meal at The Hitsuji Club because 2 things : MEAT and BEER. Need I say more?
If you know Japanese, you'll know that "Hitsuji" means lamb, and that's exactly what The Hitsuji Club is all about. They specialise in lamb, flown in straight from Hokkaido, and grilled right in front of you. Currently, about 75% of their clientele are Japanese expats, so you kinda know that this is the real deal.
Lamb by the way, is apparently quite healthy when compared to other meats. For example, weight for weight, it has about the same cholesterol as fish! I did not know that! Lamb is also rich in unsaturated fatty acids as well as vitamins and minerals. Of course, this all assumes you only eat the lean bits and do not eat the fats. You can read more about the health benefits of lamb here http://www.the-hitsuji-club.com/pdf/lamb-is-healthy.pdf.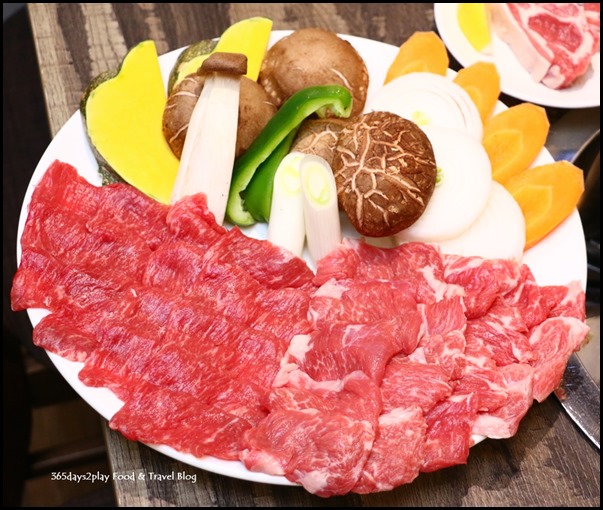 Premium Jingiskan Set $45 x 2
Most people will start with the premium Jingiskan and then perhaps top up with lamb chops or other cuts of lamb if they still have space. Pictured above is the amount for 2 pax. Take note that the premium cuts are grain fed lamb from Aussie, with the exception of the premium baby lamb chops, which are grass fed from NZ.
It's not a bad price too for this amount of food and the service, considering that you'll have to pay at least $30+ for a lamb meal in most restaurants.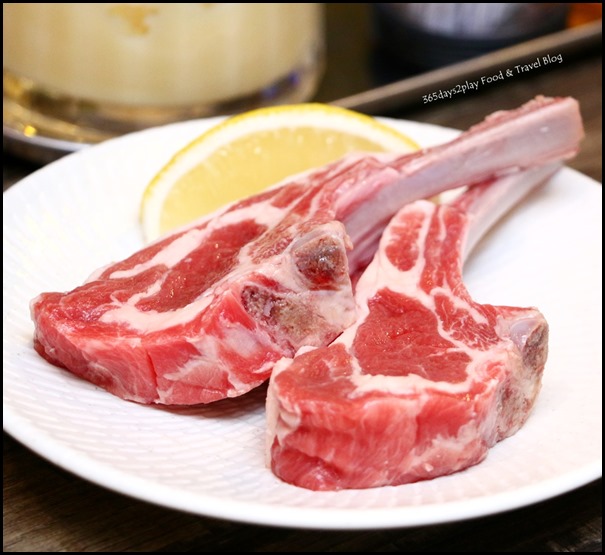 Baby Lamb Chops from NZ