I had a quick walk around Suntec City after dinner at BreadSociety. Have you been to the basement of Suntec City? It's totally revamped!!! I must say it looks pretty cool now, and the space is better utilised. The mega Fountain of Wealth is still there but the main difference now is that there are cafes and eateries lining around the Fountain of Wealth, in addition to the original circle of restaurants! So double the number now, with many cafes to choose from! Don't worry, you won't get wet from the fountain because the original glass walls are still there.
Most of the cafes and restaurants will be familiar to you (which is a little disappointing because I would have liked to see more new names). The familiar favourites and previous restaurants that are still there include Paradise Inn, Crystal Jade, Ichiban Boshi and Muthu Curry.  Food Republic is now the new food court and sports a very open concept as compared to the previous food court which I thought was a very linear and enclosed thing. Cafes wise you have CoffeeBean Beanstro, Gelare, etc. Pack'd from the Les Amis group is new, and so is BreadTalk Cafe and All Things N'Ice, both by BreadTalk. Together with Food Republic that is also owned by BreadTalk, BreadSociety and ToastBox, it looks like the BreadTalk Group has practically taken up half of the F&B space at Suntec! With their recent grand opening of the BreadTalk Headquarters, they really are going places!
Anyway, enough of talking, and just enjoy the pictures.Oh did I mention that Carrefour is no longer, and Giant is now the supermarket of choice?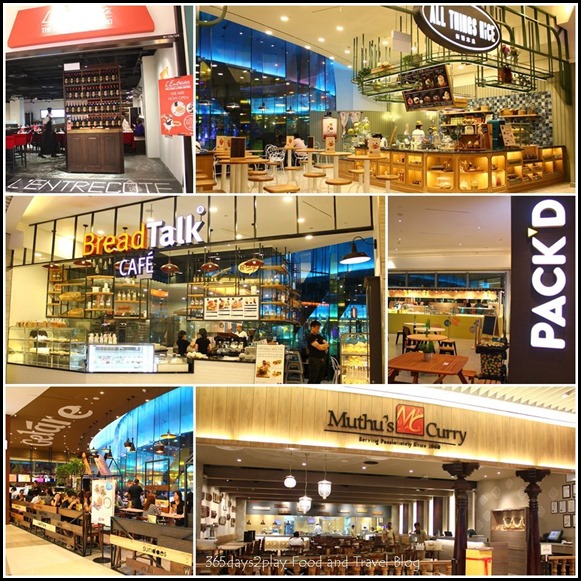 Click READ MORE to see more pictures!