Some photos I took of the Bedok Point Sushi Tei. I have heard that the Sushi Tei standards vary from branch to branch. I'm glad to report that the Sushi Tei at Bedok Point Mall is quite good! I hope they didn't just assign their best chefs for the opening.
It's great that there is a Sushi Tei so close to where I live now. I've always thought that Sushi Tei offers up very affordable yet tasty and fresh sushi and sashimi. How do they keep their costs down? Used to dine at Sushi Tei really often when I worked in the City Hall area. Some say, the City Hall Sushi Tei branch has the best chefs.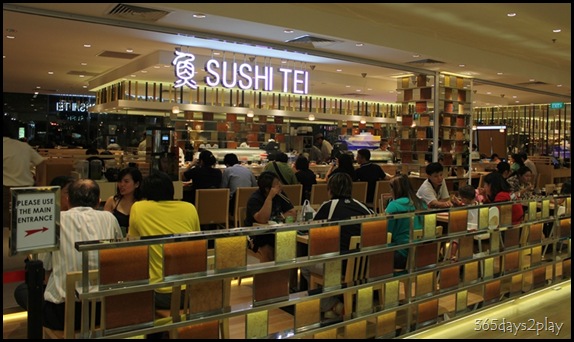 Full house at 7pm on a weekday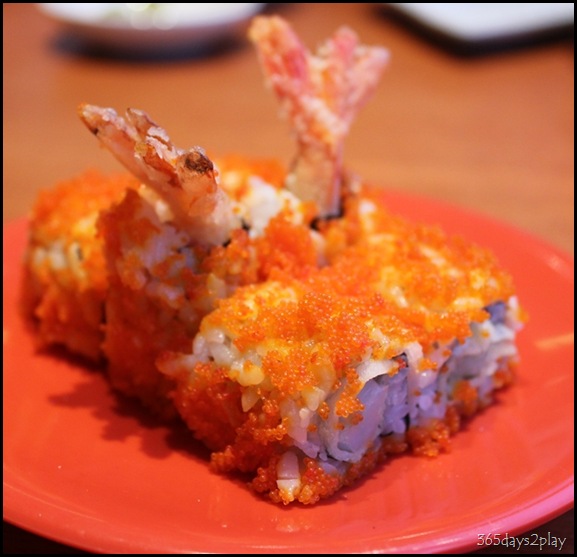 Prawn roll — One of the more sinful dishes at Sushi Tei since the prawn is deep fried, and all that fish eggs.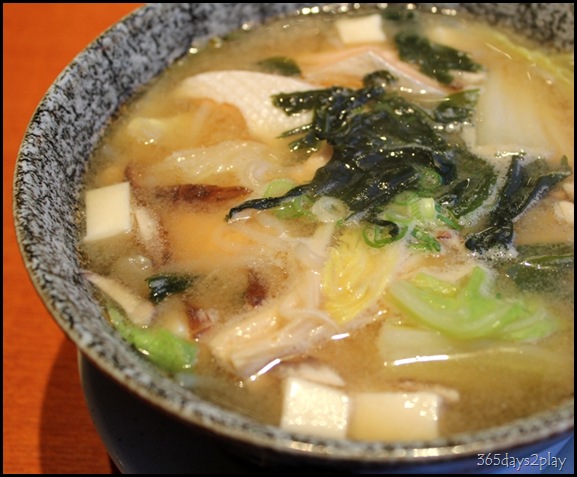 Salmon Belly Miso Soup $10 — I like to take the salmon out so it is still half raw. Once again, with some steamed rice, this becomes a substantial meal.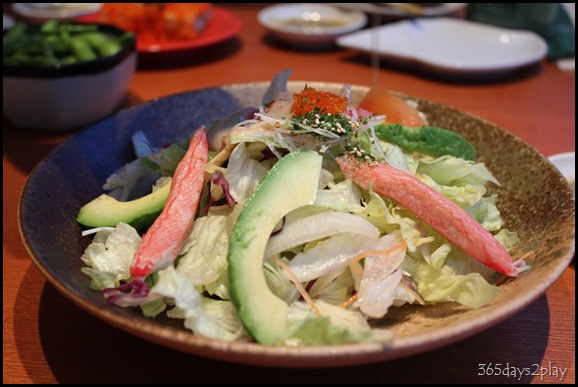 The salads at Sushi Tei are quite nice in their own right. Although the vegetables are mostly cheap looking lettuce, I like the fact that you can eat this with some steamed rice, and it becomes a filling and satisfying meal.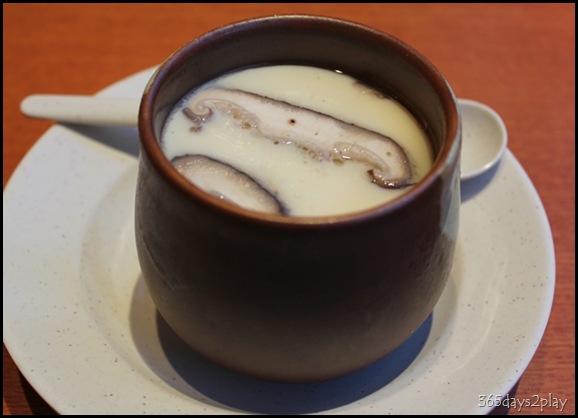 Chawan Mushi — If there's one thing I must have at any Japanese restaurant, that's Chawan Mushi, also known as egg custard.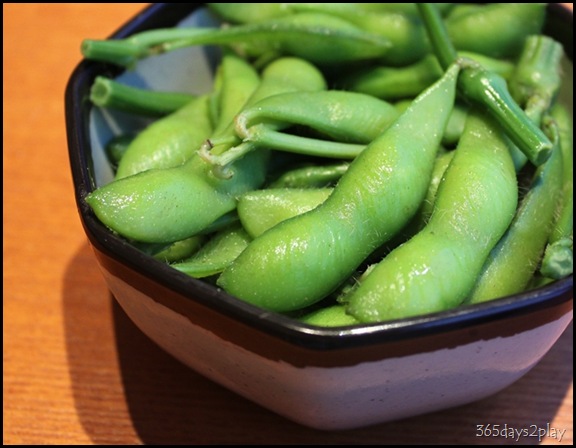 Edamame beans are good for health but are quite pricy! This bowl of beans cost $4!
This green tea ice cream was so good, I just had to order another helping! I've always thought that I wouldn't fancy green tea ice cream, but I am now a strong convert! It's an additional dollar or 2 for the adzuki beans.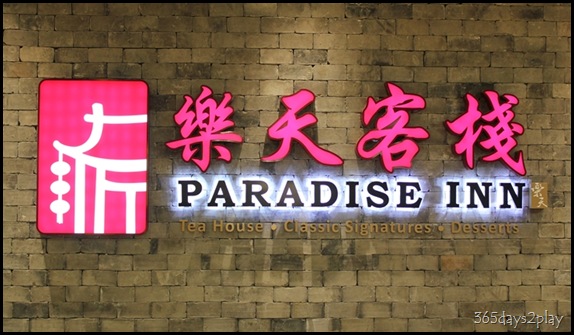 I thought the sign looked quite nice so I took a picture of it!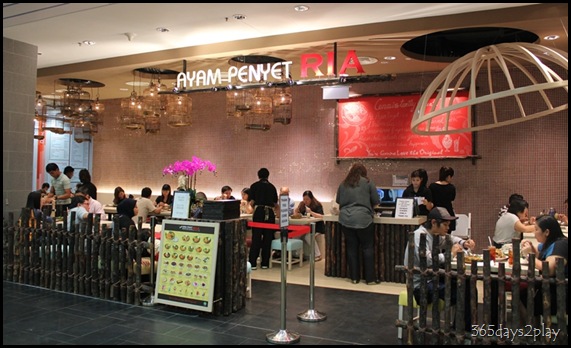 Ayam Penyet Ria. There are quite a number of speciality chicken restaurants here. There's a chicken hot pot restaurant and a chicken rice restaurant both on the 2nd level.
Will post pictures of Kung Fu Paradise soon. Kung Fu Paradise is part of the Paradise group, and is targeted towards the young! Am I too old to dine there?? The staff were all practically just out of their teens and I did not spot a single person there over 30 years of age.
Click here for my previous post on Bedok Point as well as the entire list of shops and restaurants directory.