If you're living in the Serangoon area, you may be delighted to know that Sun Ray Cafe there welcomes furry guests. Although I presently do not own a dog or a cat, I can well sympathise with pet owners who find it really difficult to travel around with their pets in Singapore, much less find a place to dine with them. While I was in France last week, I was amazed to know that dogs are pretty much allowed anywhere! In the TGV train ride from Lyon to Paris, a dog was snoozing on the train table diagonally from me! No need to leash your dog or hide it in a doggie carrier! I don't think we'll be seeing that fairly soon in Singapore, but at least the pet-cafe scene seems to be hotting up.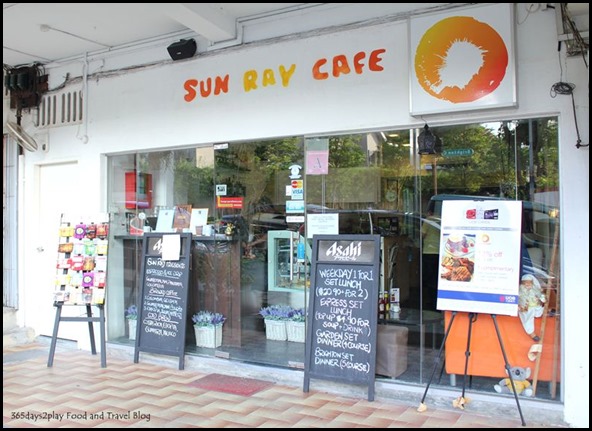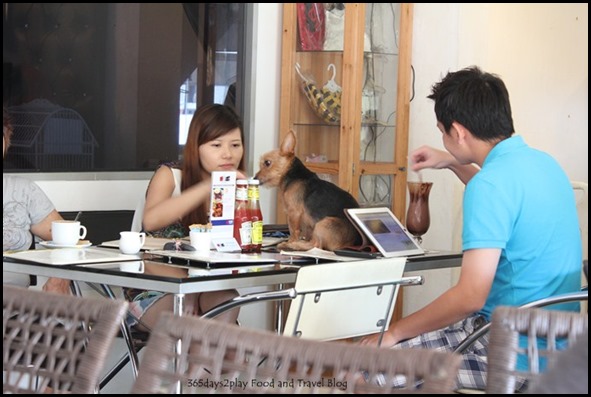 A doggie perusing the daily specials while propping up the owner's iPad.
At first glance, Sun Ray Cafe may not look like the typical place to get good 3rd wave coffee. After all, when the place was furnished a few years ago, Sun Ray's focus was more on food. Now that they've gotten the food aspect on cruise control, their next goal is to get the word out that great coffee can be synonymous with Sun Ray Cafe.
In terms of certifications, they have it all as you can see from the picture above. That's Dave Lim, the owner of Sun Ray Cafe.