One of my favourite restaurants Zafferano has recently come up with their new Italian Saturday set brunch and it is a brunch to behold. You might just have to hold your stomach too as you leave the restaurant because the set brunch is chock a block full of food!
There are a total of 4 courses, but it's not one dish per course. Being generous as Italians are, they have have numerous mini dishes within each course. You could almost think of this brunch as being a 10 course brunch (more in fact), with a buffet dessert just in case there is a shred of doubt that you're not next to bursting. And the interesting thing about this "The Italian Table" brunch it's that it's not an egg-based brunch. I was wondering when the eggs would feature, but I realise that egg-based brunches are more an Aussie/UK/US thing. The dishes in this brunch are what the Italians would normally have for brunch.
Check out the pictures below and read about my favourite dishes from the Zafferano brunch.
~~~ Starters ~~~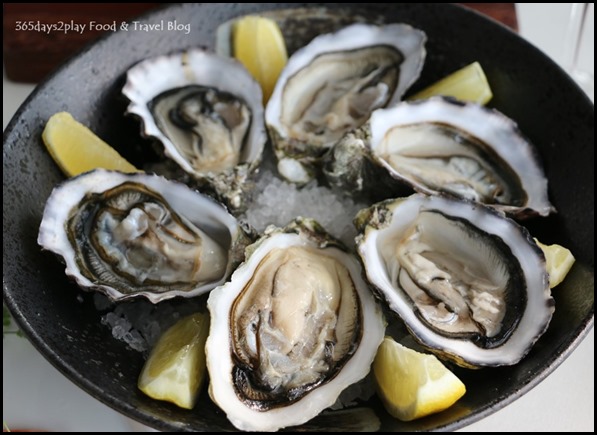 Live seasonal oysters – Self explanatory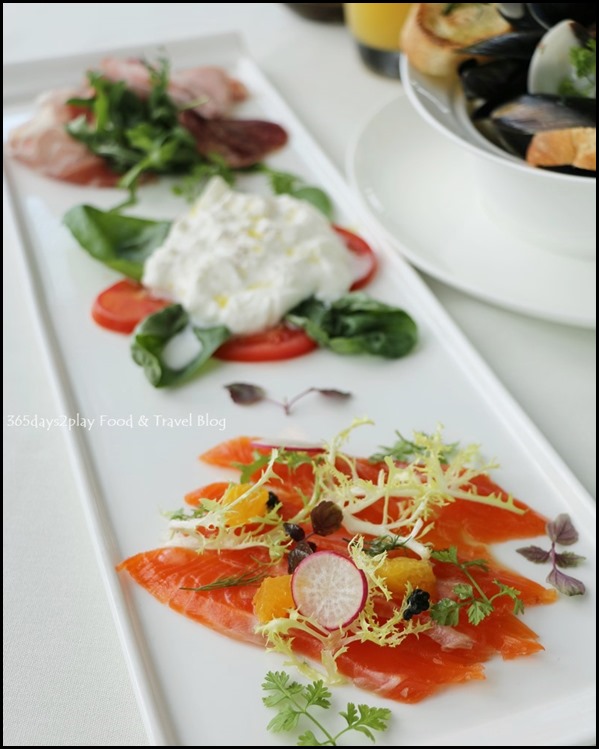 Marinated fjord trout, avruga caviar, orange
While I am not a fan of fish, I do love sashimi, smoked or marinated cuts. Trout was finely sliced and had a delicate flavour. Disappeared in a jiffy.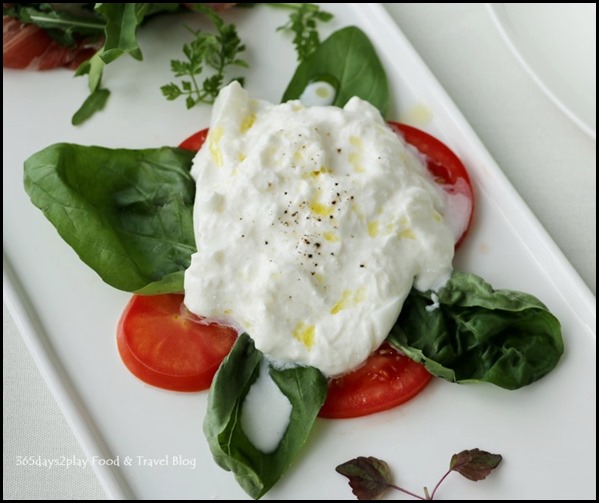 Freshly imported Italian burrata and tomatoes