*Media Invite*
I've been wanting to visit Zafferano for the longest time since they opened at the top of Ocean Financial Tower. Booked it once for Restaurant Week to go with my BFF, but for some reason we were too busy and couldn't make it in the end. It's been on my radar ever since so I was really happy to receive an invitation from Zafferano to try out some dishes on their menu.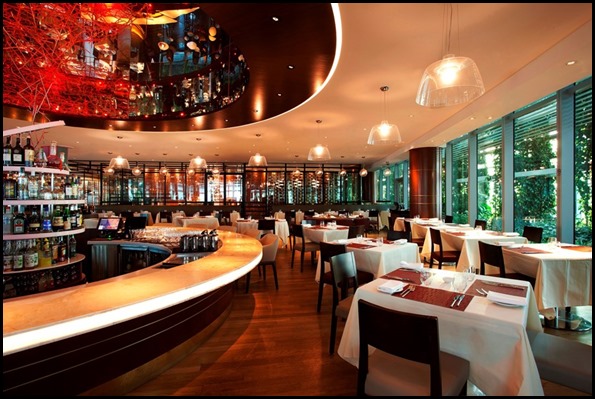 It was a pity I couldn't arrive before it got dark, because the place is breath-taking! The night views are still awesome, but I wish I could have a look to see what it looks like during the daytime. Judging from these photos provided by Zafferano, it must have been wonderful.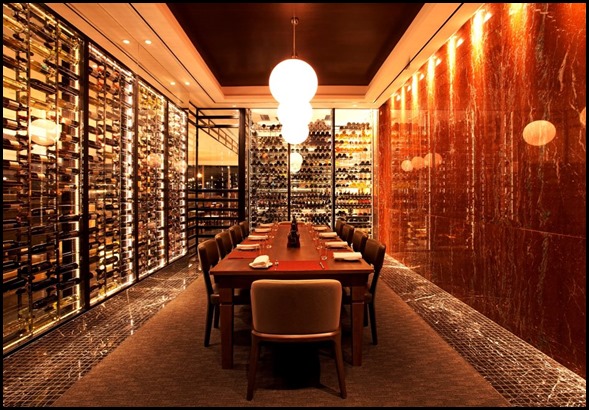 We had our lovely dinner tasting inside the private Wine Room. As you can see, it is glass walled for the most part, with the wine bottles acting like the decor. Tastefully done I must say. I'm always on the look out for the best private rooms in Restaurants so that I can give my father good suggestions for his next company / client dinner. One thing's for sure, the room is very well enclosed such that when the doors are shut, you can hardly hear the bustle of the restaurant.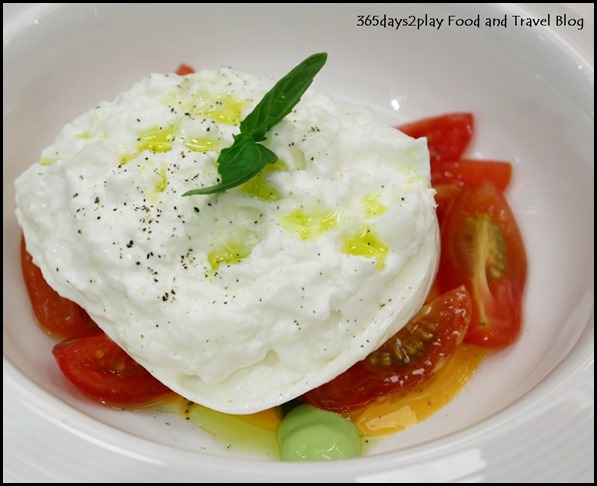 Burrata pomodorini datterini e basilico (v)
Premium burrata with datterini tomatoes and basil $20
We started off the dinner with my without a doubt favourite appetiser of all time, the burrata. For those of you who love cheese but are not acquainted to Burrata, YOU MUST TRY burrata as soon as possible! It is so sublime you will never turn back again, ever!
Burrata is basically a pouch shaped mozzarella containing cream and shreds of more mozzarella. This version from Zaffareno doesn't look pouched shaped because it has been sliced open already, but you can see the lumpy bits are the cream mixed with mozzarella shreds. Eating this, you feel like you're momentarily in heaven. The firm outer layer of mozzarella gives texture while the creamy insides melt in your mouth, leaving you to savour its milkiness and yearn for more. Unfortunately this whole piece of Burrata was not mine alone to savour so I could only enjoy one scoop of it, although I snuck another one when no one else wanted anymore.
The burrata from Zafferano is one of the best burratas I have ever eaten in Singapore, because you can really taste the freshness and creaminess of the burrata. I have tried several other versions and depending on how it's made, some can actually taste quite bland. If you have a choice, make sure to go for the burrata made with buffalo milk as that has a more intense flavour. The other place I've tried where the burrata is fantastic is at Pietra Santa at Portsdown Road.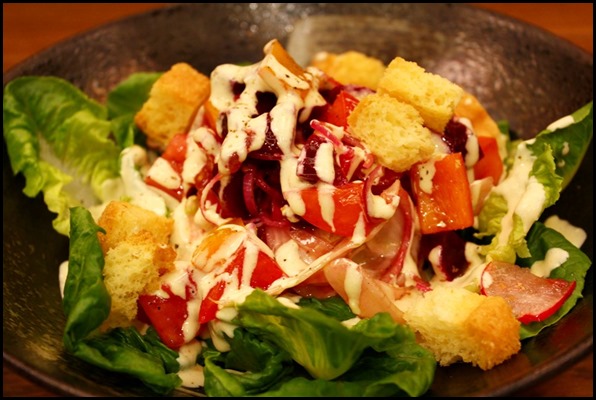 Insalata Zafferano (v) Romaine hearts, fennel, Roma tomatoes, shallot, beetroot, capsicum,
brioche croutons and shallot cheese dressing $18
We also tried the Insalata Zafferano, but I have to admit, I only had eyes for the Burrata. The burrata also comes with some sliced tomatoes, so you know what I'll order as my salad…. If you must, however order some other salad and not the burrata (woe betide you), this was a pretty good salad as the vegetables were all very crisp. The salad dressing was pretty flavourful and this is certainly not a salad for those on a diet. The toasted brioche croutons are a waste of brioche if you ask me, because when solid hard, you can no longer enjoy the original fluffiness or butteriness of what a brioche is all about.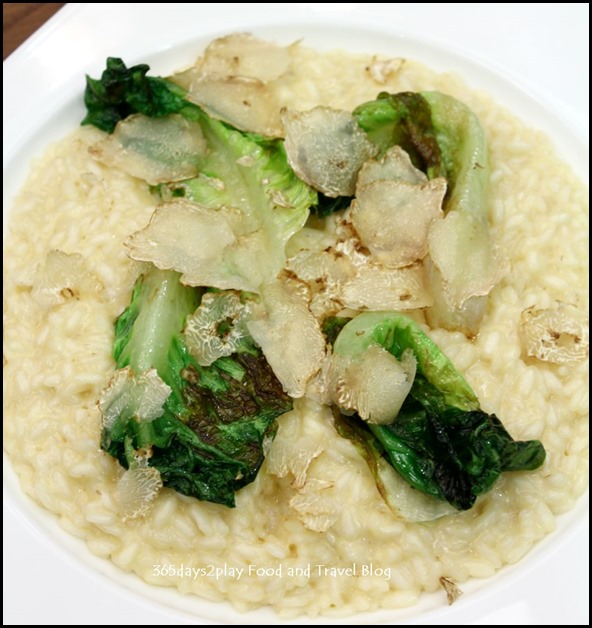 Risotto with seared lettuce and white truffle $42
The risotto was a let down for most of us. The risotto grains were undercooked, resulting in rather hard rice. The seared lettuce was very delicious and would have gone so well with the risotto had it been cooked right. Searing the lettuce really lifts the otherwise common vegetable to another dimension. And not forgetting the white truffle of course. Eating slivers of this white truffle is like eating a very intense piece of mushroom. It has to be paired with hot food to bring out its essence in totality. And it's nothing like truffle oil or truffle essence you find at too many cheap restaurants if you ask me.
Pappardelle al ragu d'anatra
Home-made pappardelle pasta with duck ragout $27
This is kind of like spaghetti bolognaise except that its with duck instead. Found this to be pleasantly simple. The pappardelle was al dente and the duck ragout delicious but not overwhelming. Come to think of it, the duck doesn't taste very strong. I'd really hate it if the whole dish was swimming with the ragout like it often is with spaghetti bolognaise.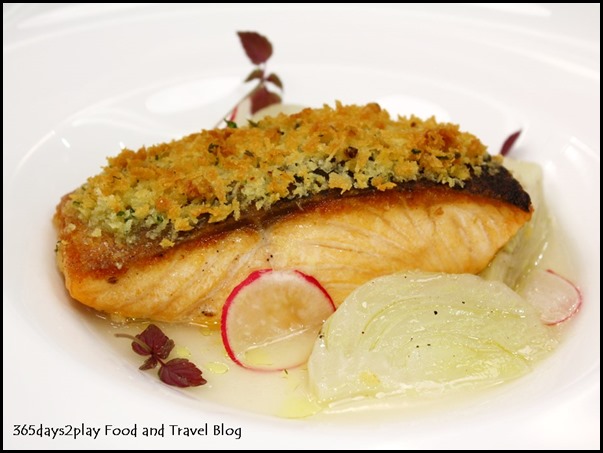 Salmone Scozzese arrosto
Herb crust roasted salmon served with fennel confit, turnips and lemongrass infusion $35
Found this to be a tad too overcooked for my liking. I'm a firm believer that salmon must retain some pink in the middle and must be able to flake off in slivers (not shreds). The lemongrass was an interesting touch to an otherwise common dish.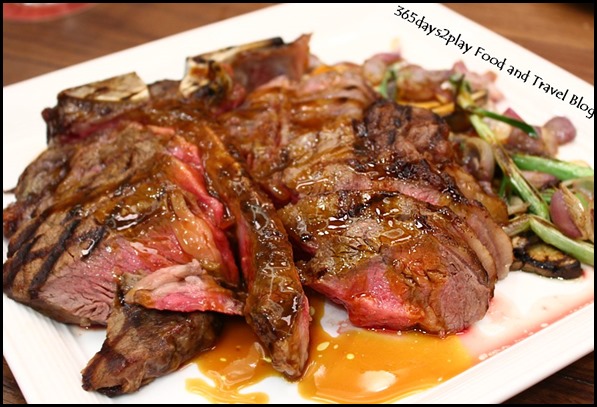 Fiorentina alla brace $168
Charcoal grilled 900g black Angus t-bone steak with oyster mushrooms, shallots and bone marrow
Ok this is the piece de la resistance, and I must say, this black angus t-bone steak was SUPERB. It was indeed divine! If you do not know what to order at Zafferano, DO NOT HESITATE to order this fantastic piece of steak. First of all, it's a visual feast. Looks a bit messy in this photo but have no doubt as to the taste. Each piece was so delicious, full of flavour and tender! It is a little on the oily side, but that is what makes it so good! It is one of the best steaks I have had in recent times! This is a full-bodied piece of thing and if you're the type who wants to eat steak well-done, please don't bother to order this or you'll be wasting a good piece of meat!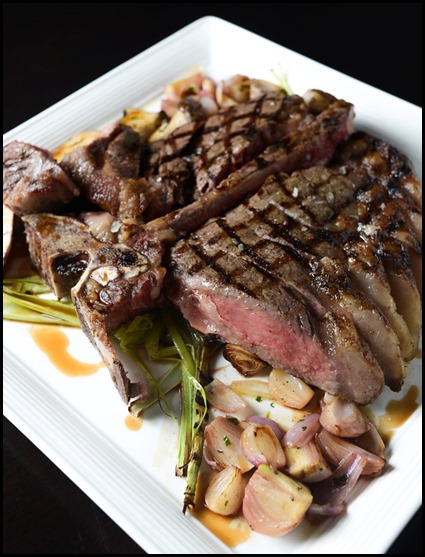 On the menu it says that the steak serves 3-5 people, but I highly doubt that you want to share it with that many people. Assuming you order starters and desserts as well, I think 3 people at most would be how many this T-bone would feed. It comes sliced already, so with 6 of us at the table, we each got about 3 pieces.
Sfoglia croccante alla mela
Caramalised golden apple segments on crisp pastry with home made Madagascar vanilla ice-cream $22
The 3 desserts we tried were quite good. My favourite was this one pictured above, the apple tart. Sweet chunky pieces of apple with crisp pastry base. But what really pulls the dessert together is the exemplary vanilla ice cream. It was so creamy, so smooth, so utterly palate pleasing I had to ask Zafferano for a 2nd helping all for myself. I am hoping they will consider my suggestion to have this vanilla ice cream on the menu on its own so that I may order 3 scoops just for myself, no sharing or I'll smack whoever who asks.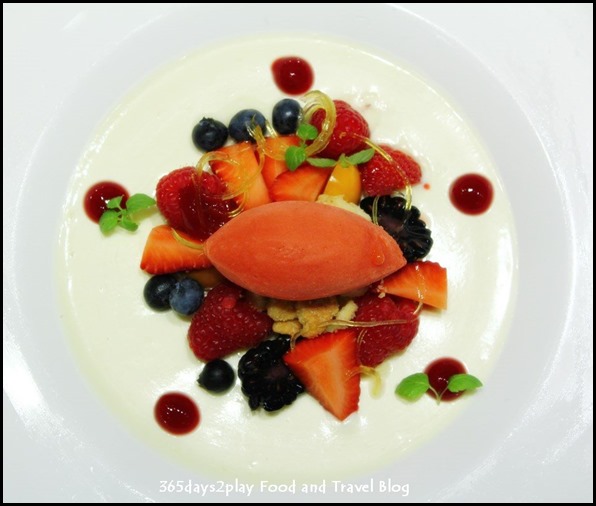 Sorbetti fatti in casa 12
Home-made fresh fruit sorbet
I'm not a berry sort of person so this was okay for me. What I liked was the custard base which was like a light tasting cream. I guess you can tell that I like desserts that give a punch and I'm not one who goes for fruits for dessert, especially at a restaurant. If the Partner had gone for the tasting, he would quite likely have liked this, being a berry fan!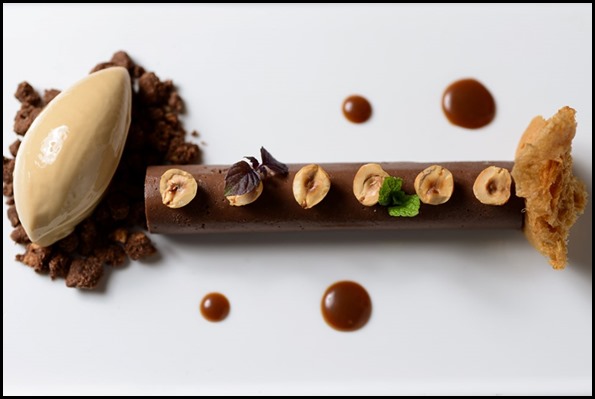 Nocciole di canelli
Canneli hazelnuts done four ways; crumble, ice-cream, caramel and sauce $19
This is also another crowd pleaser, good for those who love hazelnuts and chocolate. One of the fellow bloggers mentioned that this would be good for Nutella lovers. I happen to love Nutella, but it doesn't taste like Nutella at all because Nutella is way sweeter. This is a hazelnut paste done in a different way, for those who prefer a more intense chocolate flavour.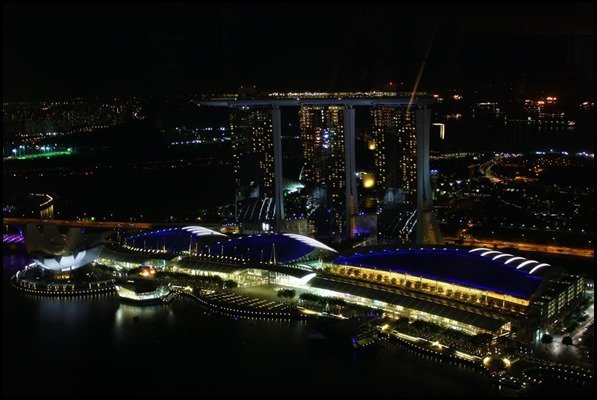 After the meal, I had a quick walk along the outside of the restaurant, which is also the bar area. Couldn't resist taking a picture of the Marina Bay Sands skyline. It's just so iconic I guess no one can resist. To think that half of Singapore blasted the design when it was still being constructed a few years ago.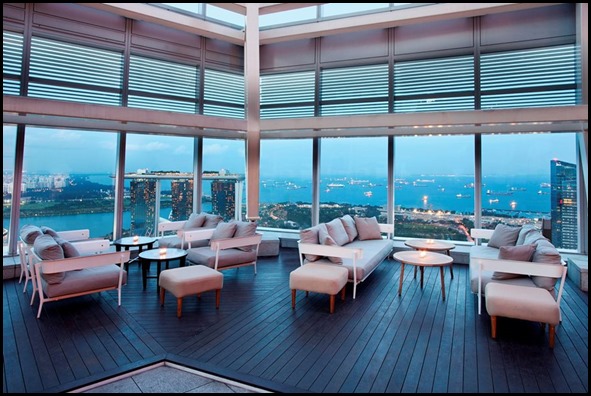 This is how it looks like during the day. Because of the architecture of the building, the area is glassed up. Not so nice if you want the wind in your hair, but quite conducive if you want the views but not have your hair and things flying all over the place.
Zafferano offers an authentic Italian menu helmed by Michelin star chef Fabio Cucchelli. If you're looking for a good restaurant in the heart of Singapore's Financial District to bring your important clients, Zafferano will be a good choice. In fact, prices are pretty reasonable, with some of the pasta dishes going at less than $20! Definitely a good place to impress your date. She can have the $68 USDA Prime Beef Tenderloin and you can have the $18 Pasta with Ricotta Cheese, while smiling sweetly to each other the whole night.

I try not to visit restaurants I've been to so soon so that I can have the opportunity to try other things, but in this case, I am really tempted to visit Zafferano again for the amazing Burrata and Fiorentina steak!
---
Add me on Facebook, Instagram and Twitter if you want to be kept up to date with the latest happenings in the food and lifestyle scene in Singapore!
---
Zafferano | Restaurant — Bar — Lounge
Address Ocean Financial Centre, Level 43 (Top Floor!)
10 Collyer Quay, Singapore 049315
Reservations Tel: (65) 6509 1488
Fax: (65) 6509 1565
Email: info@zafferano.sg
Opening Hours Lunch
Monday – Friday 11.30am — 3pm (2.30pm Last Orders)
Dinner
Monday — Wednesday 5.30pm — 11.45pm
(10.30pm Last Orders-Food)
Thursday – Saturday 5.30pm — 1.00 am
(10.30pm Last Orders-Food)
Closed on Sundays