Chanced upon Coffee Nowhere a couple of months back when I was in the vicinity. I wasn't familiar with the West Coast area so I was really glad to be able to find a welcoming looking cafe in the somewhat sleepy mall that is West Coast Plaza. My colleague and I couldn't stay too long as we had to rush back to the office, but we did have time to try their pasta and a flat white.
Fast forward to last month and our fates met again when I received an invitation from Coffee Nowhere to check out their extensive menu as well as brew bar. Btw, in case you were wondering why on earth the cafe is named a seemingly inauspicious Coffee No Where, the name is actually Coffee Now Here, paying significance to owner Welson Ang's coffee journey from no where, to a full fledged business headquartered in Malaysia. They have expanded into Singapore (3 outlets at last count) and are looking to expand into the region as well.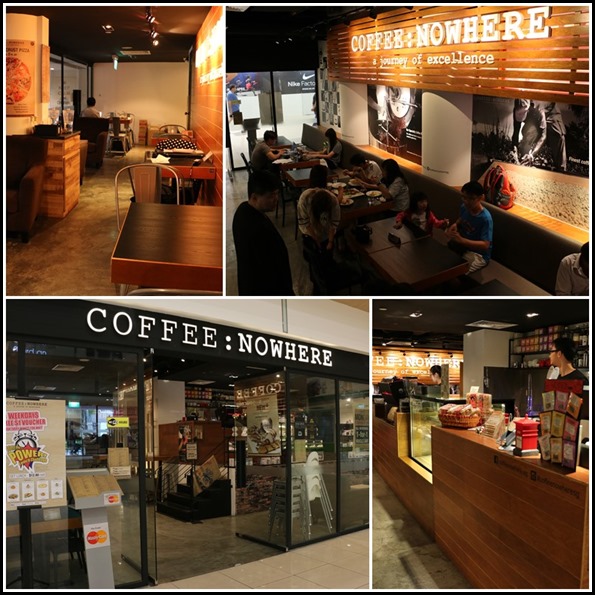 Coffee Nowhere is a pretty spacious cafe, with seating on the ground level as well as a little corridor area at a mezzanine level for those who wish to have some privacy while catching up with their work. That's very generous of Coffee Nowhere, when most cafes would prefer if you didn't linger too long taking up precious seats.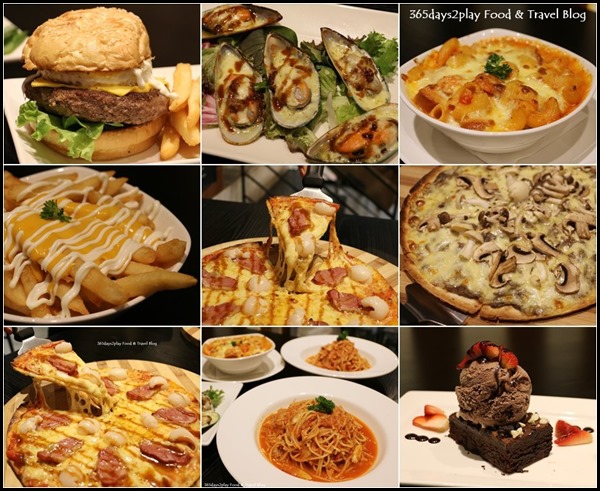 Food here comprises of numerous family and kid favourites such as pizzas, pastas and baked-rice, jazzed up with crowd favourite ingredients such as chilli crab, gooey cheese, and even a pizza with lychee in it!