**Either Closed Down for good or under renovation. Their website and Facebook are down too. Will update when I have more info**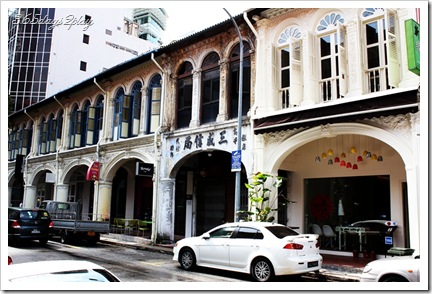 We had originally wanted to go to Garibaldi's on Friday but we hadn't made a reservation, so it was no surprise when we got there that it was full for the day. We fretted for a few seconds as to where to have dinner next and spotted a really brightly lit shop directly across Garibaldi's. It was so bright, and the entire shopfront was glass, that for a moment, I'd wondered if it might be a furniture store.
So we hopped across the narrow Purvis Street and to our delight, it was indeed a restaurant, a Chinese Restaurant, the new kid on the block. Restaurant Ten. Very interesting name.  I remember the previous place, Limon, which closed down several months back. Apparently, Restaurant Ten is new only in name and location. It used to be known as Metropole Herbal Restaurant located in Clarke Quay.
Anyway we were game to try out Restaurant Ten as it was new to us. The ground floor had only seats for large groups, so the manager ushered us upstairs to the second floor. The place was very nicely furnished, and it exuded a stylish upper-class vibe. We were served a complementary "health" drink each, which was a cranberry tasting reddish coloured liquid in a narrow and tiny sipping glass. They had some really interesting dishes on the menu. Too bad it was just me and the Partner, or we could have tried out more dishes.  In the end, we decided upon an appetiser of Fried Eggwhites and dried scallop in Potato Nest, Sauteed Mushrooms with garlic, Braised Cod Fish, Fried rice with baby prawns and fried butterfly buns.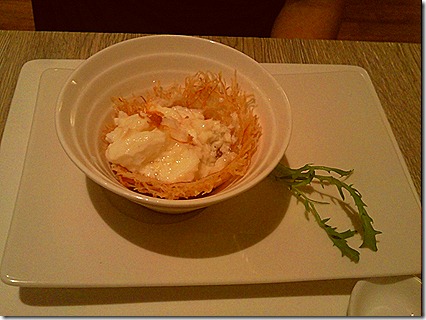 Fried Eggwhites and dried scallop in potato nest. These were absolutely heavenly!  Kudos to them for transforming something as bland as eggwhite into something so delicious. And together with the potato mesh, it was like a match made in heaven. I had to exercise alot of willpower in order to save half a portion for the Partner! It's a wonder we don't find this simple looking dish more often in other Chinese restaurants. The waitress told me to add some of the apple vinegar to enhance the taste, but I didn't because it was so good as it was that I didn't want to risk having to lose any bit of that egg in case I didn't like the apple vinegar.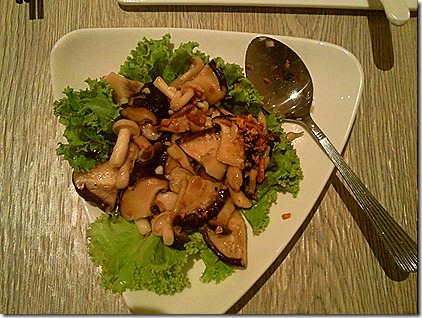 The sauteed mushrooms were also very delicious, although a little less salt and oil would have made it perfect.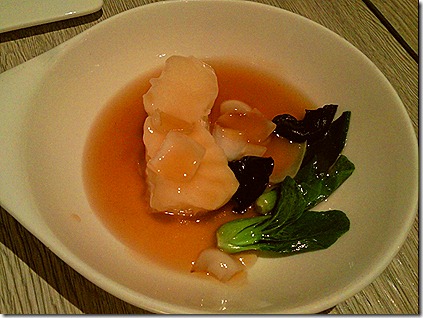 Braised cod. Once again, extremely delicious, flaky and rich to the taste. Now, I am very fussy with fish, and many a times, a fish is ruined in my eyes if it is just a tad overcooked. Thankfully, not this time.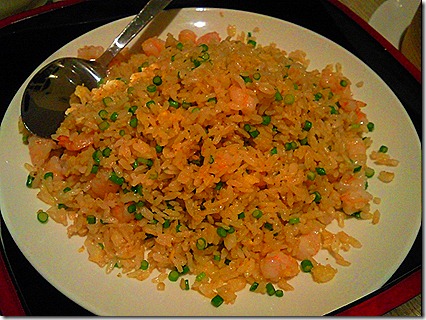 All the previous items had been served in small and dainty dishes, so when the fried rice arrived, we were quite taken aback at the size of the portion. But on second thoughts, this is the usual amount of fried rice that is served in the usual Chinese restaurants. Taste wise, nothing to complain about. We polished off the entire serving in the end.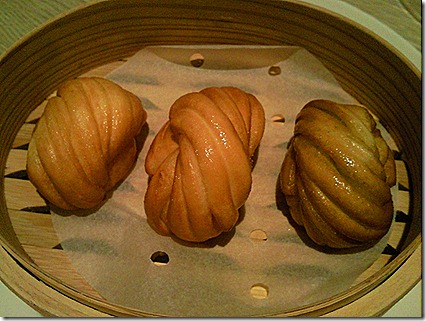 I really wanted to see what the butterfly buns were like even though I didn't really need them. The Partner is very particular about us (me) not over ordering lest  he has to endure more "I'm so fat" comments. They come in steamed versions as well as fried versions. I chose the fried version, and I must say, the colour seems a bit off, but trust me, 100 marks to the taste. Buns crispy on the outside, and so fluffy on the inside. I polished off 2 and left the Partner with only 1.  We saw the steamed version too as they'd forgotten we wanted them fried instead of steamed. The steamed version looks better as the buns retain their individual colour (pink, green and yellow I think), but I don't know about the taste.
On the whole, it was a very satisfying meal and I definitely want to try out more of the other dishes the next time, especially the braised pork / Dong Po pork in bun. I tried my 1st ever Dong Po pork in Shanghai more than 5 years ago. It was so delicious, I have never forgotten it  in all this years! And since then I've hardly come across any restaurants serving this dish, and I'm really keen to see if Restaurant Ten can whip up Dong Po pork like how I remember it to be.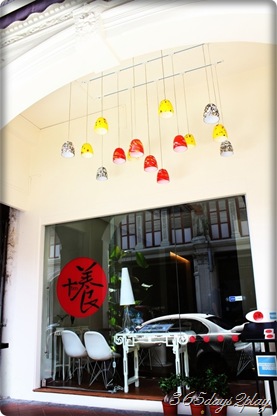 Here are a few pictures I took during the day time of the facade of Restaurant Ten several weeks later. I really like the colourful lamps hanging from the ceiling. So you see, not all Chinese restaurants are fuddy duddy looking. Some Chinese restaurants can be cool looking too.
Restaurant Ten
7 Purvis Street #01-01
Singapore 188586
Telephone: 63339901