Jun 8, 2010 @ 1:16
I am surprised that I haven't done a post on Cedele after all this while. I saw it grow up from little old bakery shop called Bakery Depot at Siglap 10 years ago, all the way to what it is now, 2 bakeries, 13 Cafes and 4 Restaurants. I've always liked Cedele because of it's use of healthy ingredients like nuts, whole grains and seeds in its breads. The one thing they should do more is to use more organic ingredients, without increasing their prices of course!
According to Cedele's website, Cedele by The Bakery Depot was founded by Ms Yeap Cheng Guat in July 1997. After spending many years in the multi-nationals, Ms Yeap decided to put her baking passion to test. Well I think she certainly passed the test with flying colours, judging by how ubiquitous and popular the cafes are.
So what's the difference between the cafes and the restaurants? The cafes serve soups, sandwiches, salads, pastries and drinks. The restaurants serve all of that, in addition to meal type dishes like rice dishes and pasta dishes. In my opinion, if you just want a simple sandwich, go to the cafe, or you might end up paying almost double for restaurant service on pretty much the same sandwich.
Something the restaurants also serve which I believe the cafes don't, are the breakfast fry-ups and pancakes. I haven't tried the pancakes yet but I will sometime soon. Something that is lacking in Singapore are really good pancakes. I have yet to come across a restaurant or cafe that is able to serve hot, fluffy and tasty pancakes looking exactly like the picture perfect photos you see on the discovery channel.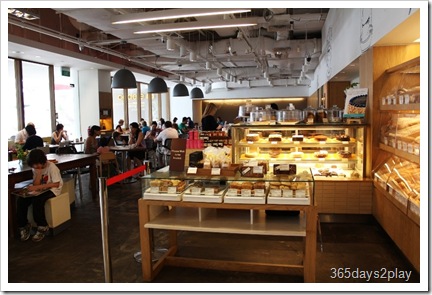 Cedele Great World City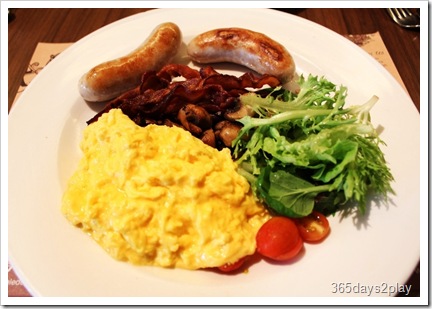 Cedele's Big Breakfast $18 — 2 slices of brioche not featured in picture. I wonder how many eggs went into that yellow mass. The bacon was fried to a wonderful crisp, none of the floppy types for me please. Heart doctors out there better not look at this photo.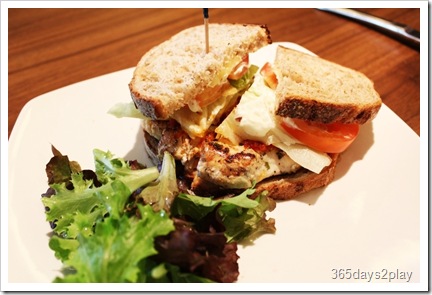 Seabass sandwich $15 — Served only in their restaurants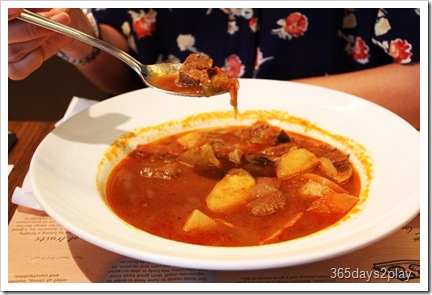 Beef stew $10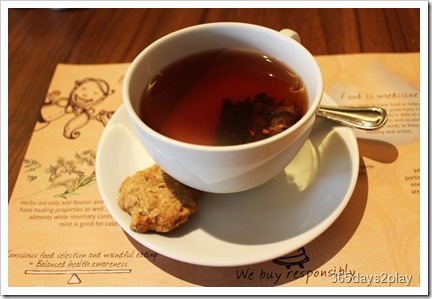 Ginger Rose tea $5 — refills of hot water free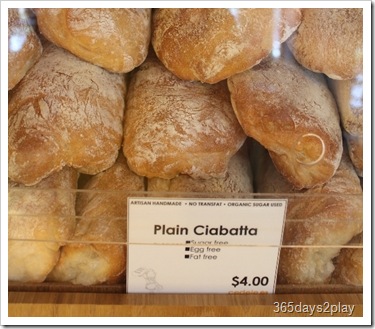 Plain Ciabatta Sugar free, Egg free, Fat free – $4
(That means no sugar, no egg, no fat, and not that the sugar, egg and fat are free of charge, geddit?!)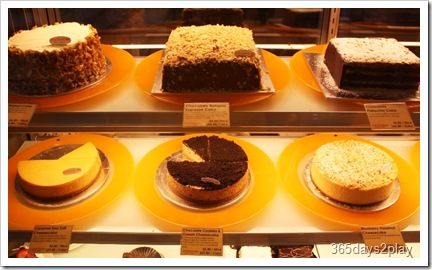 From top left clockwise — Carrot Walnut Cake, Chocolate Banana Expresso Cake, Chocolate Pistachio Cake, Blueberry Hazelnut Cheesecake, Chocolate Cookies and Cream Cheesecake, Caramel Sea Salt Cheesecake — About $6 per slice or about $40 per cake