So I did make it to ToTT over the weekend. It was mighty cavernous I must say. It was so spacious as compared to the Sia Huat Store in Chinatown. Everything was laid out nicely and neatly shelf after shelf, complete with name labels and prices.
I was hoping to find a Pantry Magic lookalike but on a larger scale, but it was not to be. There was very little cutesy, colourful spatulas, spoons, bowls, baking moulds and stuff. The things are also not cheap, so it's not like an outing to Ikea where you can just indulge in buying items you know you're probably never going to use. It's still basically what Sia Huat sells at Chinatown except it looks a bit more sophisticated. The place would be great for business owners who want to find kitchen equipment such as a huge rice cooker to cook rice for 100 people. But if you ever require any particular kitchen equipment or cookware, your best bet is still to go to Sia Huat, but it would be a very utilitarian looking version of it. I don't think they have that many cookbooks for sale either. If it's cookbooks you're after, you're best going off to Borders, MPH or Kinokuniya.
ToTT's still worth a visit though, especially if you live around the area. For one, they have this really interesting concept where you buy some cookie dough, decorate it and bake it there and then in the special kitchen. I was there and overheard the kids commenting on just how strange it was to be doing baking there.
Then there's also the cooking studio, and the Bistro. We had lunch at the Bistro while we were there. Prices were pretty affordable. The Bistro looks like the Ikea canteen, but let's just say that I don't think Ikea will be fretting over lost business in the cooked food department. 
Baked Salmon — So So.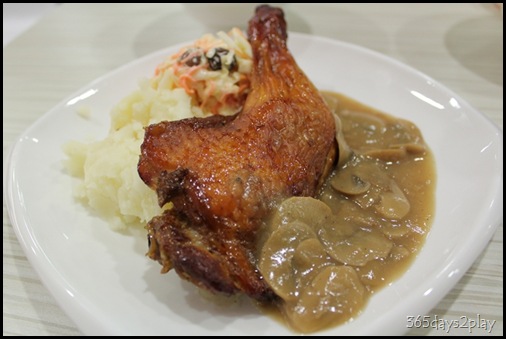 Baked Chicken — The chicken was quite nice, even if a little dry. They were also very generous with the mushrooms in the mushroom sauce. I liked the amount of raisin put within the coleslaw, and I liked the crunch of the slaw.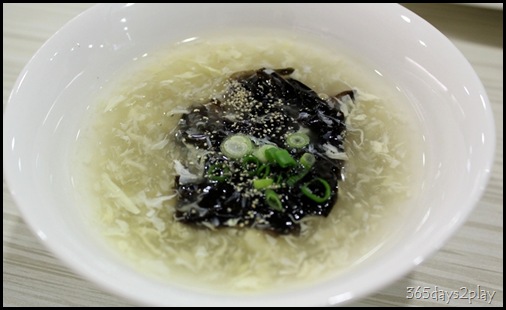 Egg Drop Soup with Quail Egg — This was definitely a let down. Even the staff knew that and were recommending the mushroom soup. There was a surprise hardboiled quail's egg in the soup so that was a nice touch. And they certainly are generous with the seaweed too.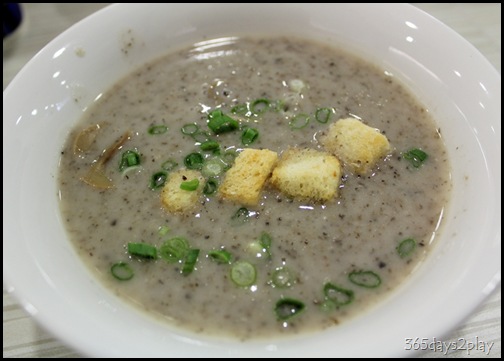 Mushroom Soup — This was very nice for a $2.50 soup. It was creamy and thick. Only issue, it was not hot, but I suppose that boils down to teething problems at all new places.
You can order these under the ala carte menu, or you can get the set menu where you choose a mains, soup and free flow soft-drink. You can only choose soft drinks if you take the set menu, which we thought was a bit dumb. We wanted coffee, and coffee is $1, while soft drink is $1.50. Go figure.
ToTT Store
896 Dunearn Road 01-01A
Singapore 589472
Store Operating Hours:
Mon -Sun: 10.30am — 9.30pm
Tel: 62197077