The Partner is practicing getting into the Christmassy mood by cooking roast pork. For his 1st attempt, this was very good. The meat was tender and tasty. Only thing was, the crackling was a bit hard. I was hoping to get the Chinese type of roast pork, but it turned out to be more of the German type (think pork knuckle hard crackling). Still, it was great and I am waiting for the invitation to come over for leftovers.
Not the best angle I know…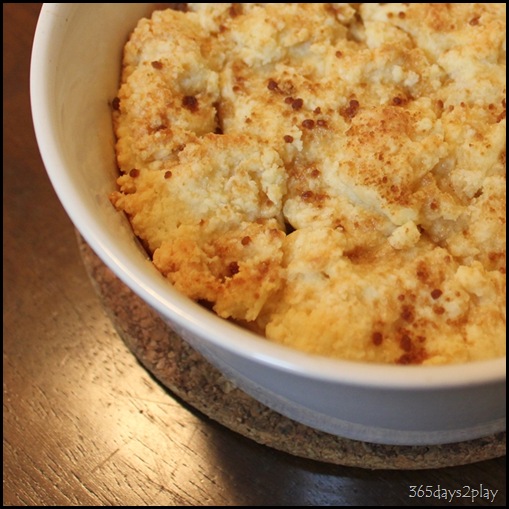 The Partner made the cranberry and other berry filling, while I made the cobbler portion. Much room for improvement. My cobbler was too hard. I wanted something pie like!