To make the most of our time before the dreaded office move, we've been revisiting all our favourite City Hall area restaurants. One of our favourites has got to be Lei Garden. When I first joined, I was even told that Lei Garden was known as the Office Canteen, such is the frequency that we go there!
Well they did a makeover earlier this year. The decor looks very European, with the big chandeliers and tall mirrors. I like it but some others may find it strange for a Chinese restaurant. The lunch set menu prices are slightly higher, but we got used to it in the end. After tax, it costs about $20/pax for 4. You get a variety of dim sum, vegetables, noodles, and a few other chef choice dishes. According to the Hong Kongers in my office, the experts at Cantonese cuisine, Lei Garden has the best double boiled soup you can get around this area. I think that is probably true, although I would say Royal China isn't that far off either.
Crystal dumplings — Translucent skin with diced mushrooms, veges and meat. Very delicious, wish I could have 2 servings!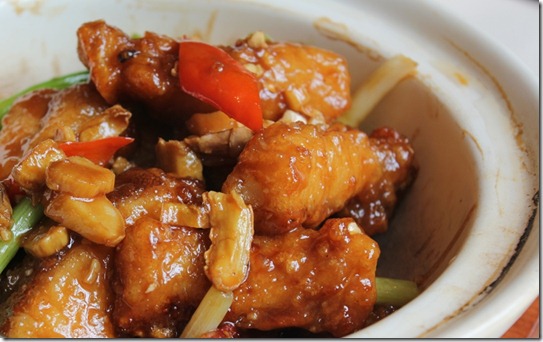 Claypot fish with beancurd. The pieces of fish are really chunky. Today I thought it was a little dry. I definitely prefer the cod fish version available at Royal China. It seems Lei Garden used to use Cod fish too but they changed it to this fish.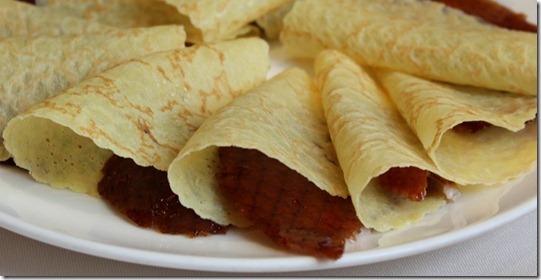 Peking duck. Slivers of crispy duck skin wrapped in egg crepe. Definitely not for those on a diet. Interesting they don't give you the meat to go with the crepe. The meat is used for another dish.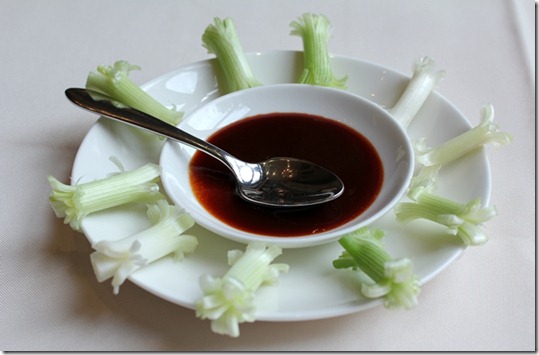 Dip the peking duck crepe in this plum sauce. Yummy!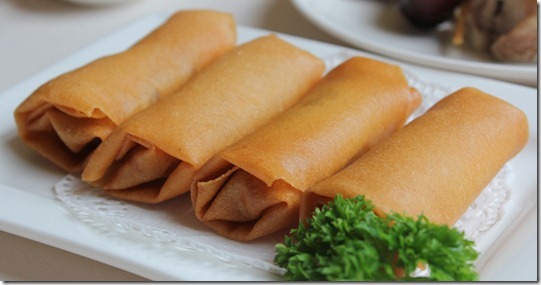 Super crispy spring rolls
Spinach and Enoki mushroom in flavourful vegetable broth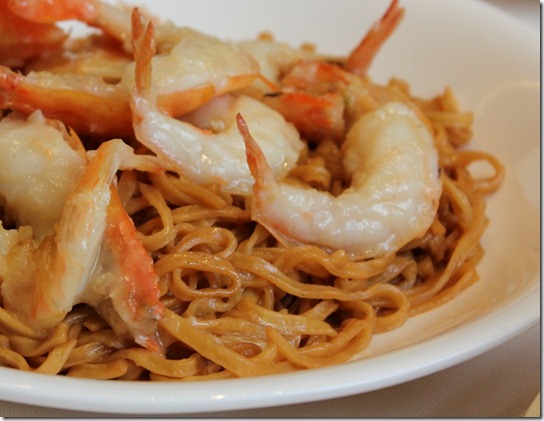 Prawns with Ee Fu noodles. I do love Ee Fu noodles. Too bad you can't get them easily at any food court. They seem to make their appearance mostly in Chinese wedding banquets.
The double boiled soup. The waitress will dish out the soup for you and place the soup ingredients on a separate dish. I normally just focus on the soup because the meat has had its essence sucked out of it and is usually pretty tough and tasteless by now. The double boiled soup at Lei Garden is damn delicious and comforting and it is always consistently good. And there's always enough for 2 bowls of it. I like to put a little bit of sliced chilli into my soup. Does anyone out there also do that?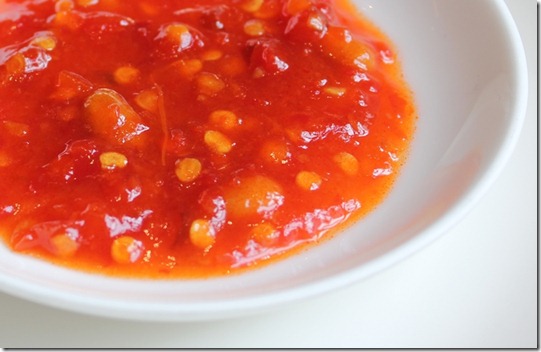 Chilli for dipping your dim sum morsels.
Live lobster duty — Been seeing live lobsters and crabs on display for the last few months. The 1st time I realised it was still alive, I felt sickened. It was a crab the 1st time, and I thought it was dead because it was propped up vertically. As I walked past, I saw a gill move. I took a second look and the gills were really moving. I felt so sick I almost fainted. I think it is cruel and disrespectful to display live beings in this way. Yet now I seem to be immune to it already….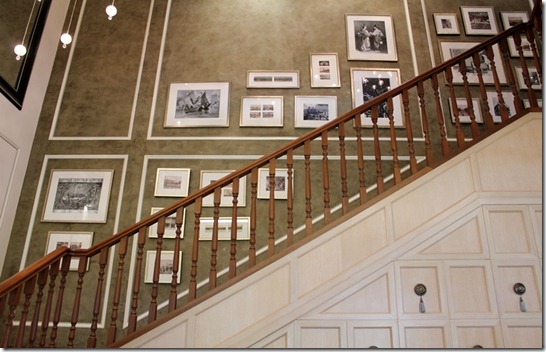 Stairs to the 2nd floor. Bet you didn't think that this could be found in a chinese restaurant.