Today was the opening ceremony for myVillage @ Serangoon Garden. I was invited to take part in the festivities!
Visitors streaming in to participate in the various activities!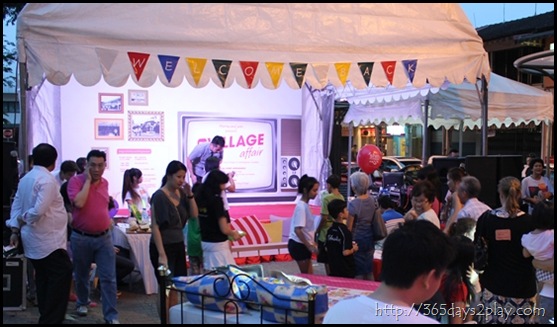 Bet you've never seen a bed in the middle of the road before! There was a pillow fight competition earlier in the day as well as a "bring the kitchen down" competition involving pots and pans.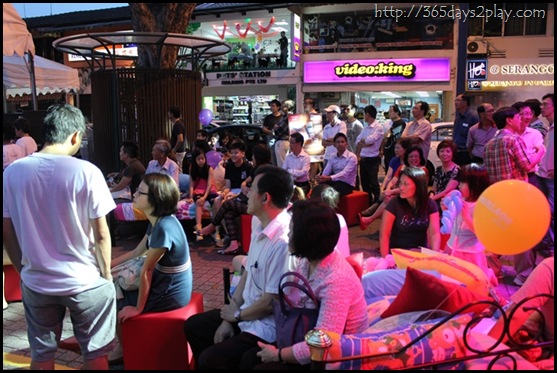 Come to think of it, I think it would be a great idea to hold some open air movie along this quiet road beside myVillage. Plus the beds and the free pop corn, I think that would be so cool!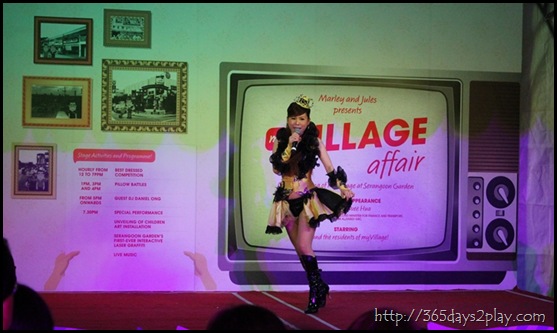 Ting Ting from Serangoon CC belting out a tune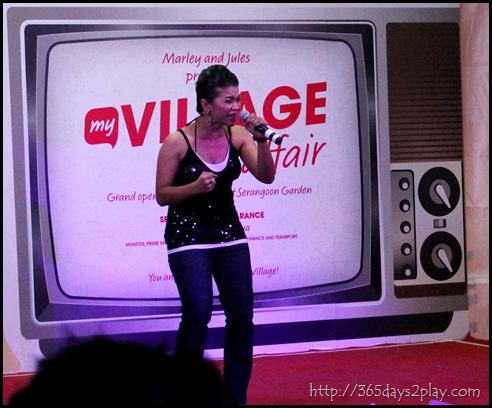 Singapore Idol Finalist Nana giving her all!
Mrs Lim Hwee Hua, Minister, Prime Minister's Office, Second Minister for Finance and Transport, MP for Aljunied GRC giving a speech and chaperoned by Marley and Jules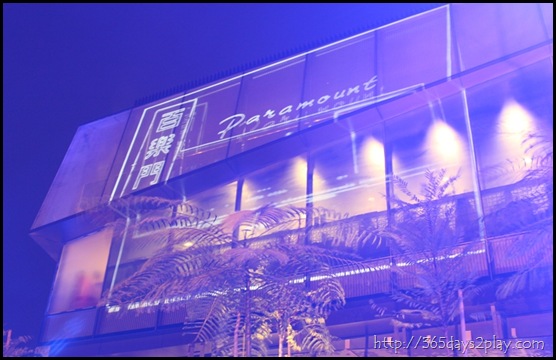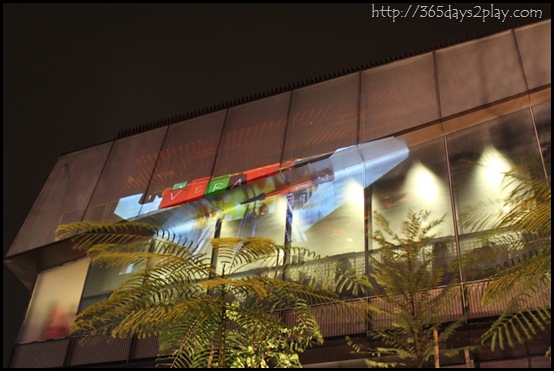 Laser Presentation on the facade of myVillage. It was nice to also see old pics of the Paramount theatre being flashed on the facade.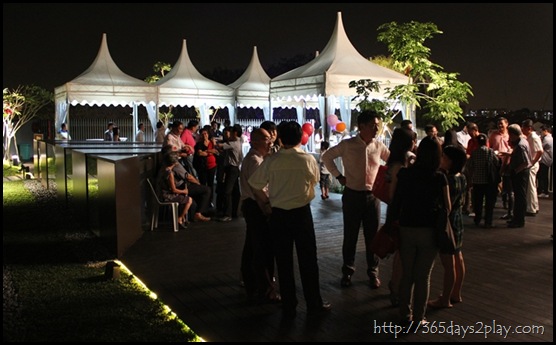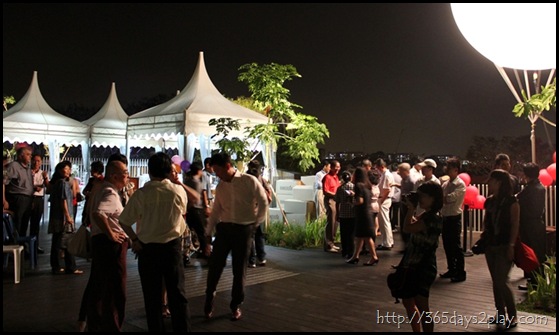 Reception on the roof of myVillage. I just can't get enough of the roof. Don't you think the side lighting along the walkway looks so nice and romantic? I wonder if we shall soon see non-conventional couples holding their wedding receptions up here?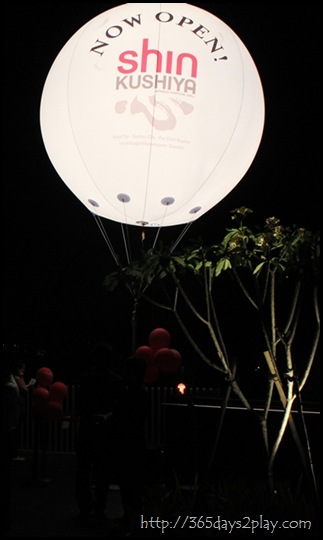 No excuse for the entire neighbourhood not to know that Shin Kushiya is now open at myVillage!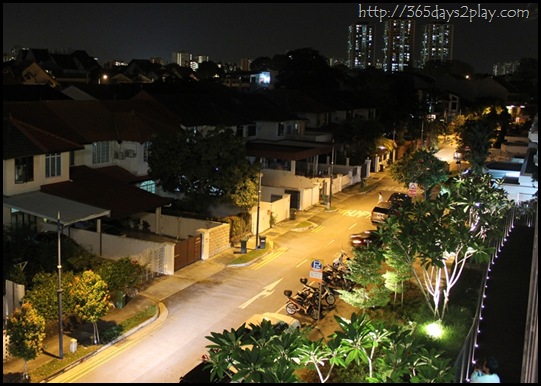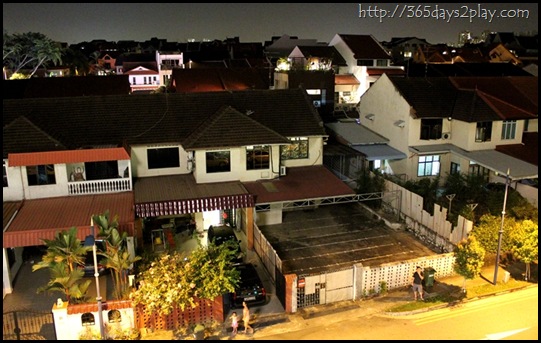 myVillage neighbours. Boon or bane to have a mall so close to their doorstep?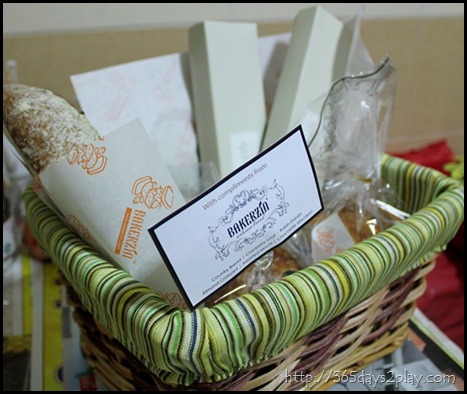 Parting gift from Bakerzin. I love the cute little basket!!!
Check out more of my previous posts on myVillage!