Checked out the newly opened Singapore Food Trail Food Street at the Singapore Flyer today. Costing $2m in investments, it is Singapore's first 1960s-themed food street (opened by Select Group Ltd) and boasts a mix of heritage hawkers who represent Singapore's original and most famous hawker foods.
One look at the place, and I kinda fell in love with the concept already. I'm a sucker for nostalgia and it is one of my regrets that I didn't get to experience "old Singapore" before it disappeared. This place is a replica but at least it's better than nothing, and certainly much better than the generic and soulless food courts you find so often at shopping malls. You will also find some of the stuff here prepared the old fashioned way, such as sugar cane being pressed with a hand cranked machine, ice for ice kachang shaved by yet another hand cranked machine. You can even find ice balls here!
The food we ordered in general is quite good, but not superb like I was hoping it to be. There are however quite a number of established names here, who have been in the food business for 30 — 50 years.
The place was bustling like mad and each stall had a queue 3 or 4 people long on average. This is a testimony to the fact that Singaporeans still have feelings for the past, so let's think twice before we raze down anything that doesn't look remotely modern in the name of profits.
Check out the photos I took at the Singapore Food Trail Food Street below. Will post more up tomorrow!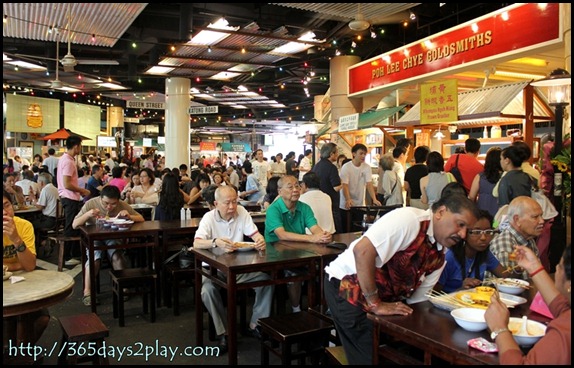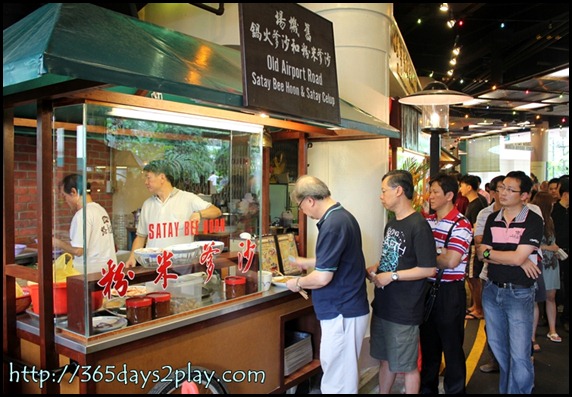 Old Airport Road Satay Bee Hoon & Satay Celup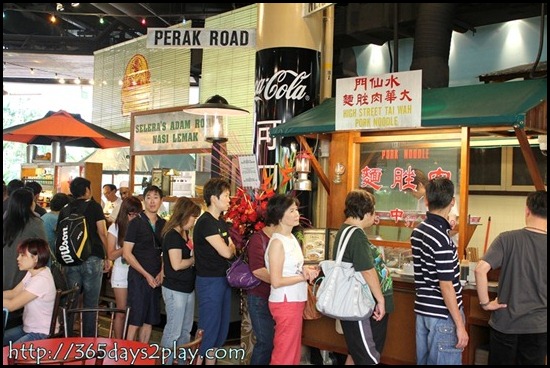 High Street Tai Wah Pork Noodle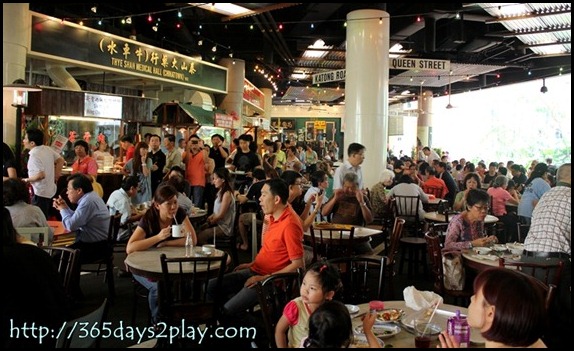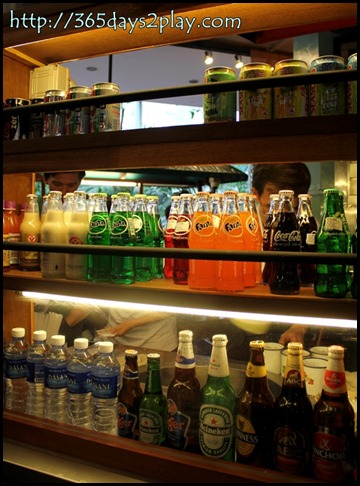 Soft Drinks in bottles! Think the shape of the bottles aren't the same as those in the 60s and 70s, but still, I find it fun to drink out of a glass bottle than a plastic bottle or aluminium can.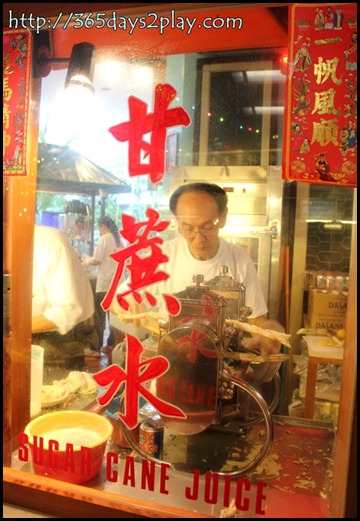 Sugar cane being juiced the old fashioned way.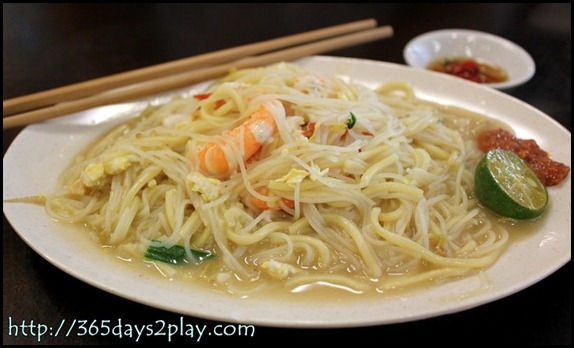 Hokkien Mee $5 — Was tasty and light, but didn't have the lard taste that would have brought it up a few notches. This would be perfect for healthy people.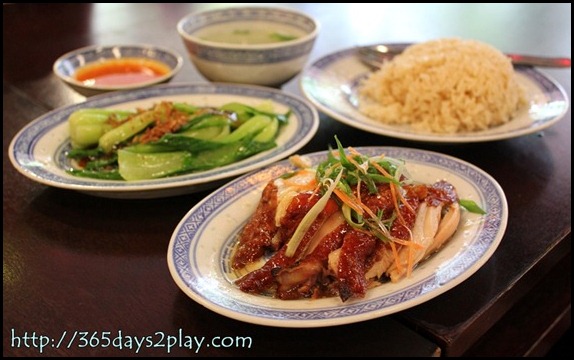 Chicken Rice Set $8 — Found the chicken to be really tasty. Would definitely try this again.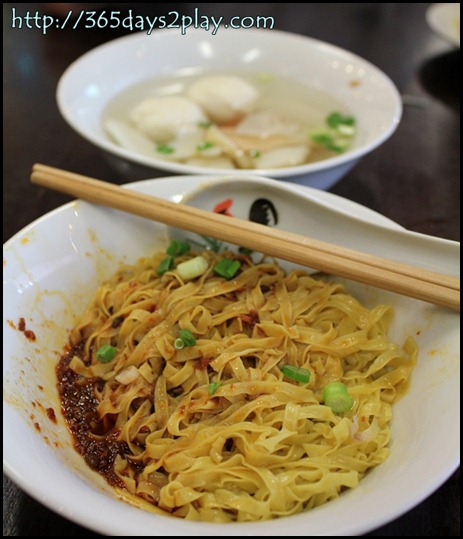 Fish Ball Noodles $4 — Not bad, and the chilli was pretty good. The fishballs are slightly larger than usual.
We also wanted to order the Popiah. Each costs $2 but you have to order a minimum of 2. Be warned lest you line up for 10 minutes only to be disappointed.
For more photos, please see Singapore Food Trail Part 2
The Singapore Food Trail is open from 10.30am to 10.30pm from Sunday to Thursday, and from 10.30am to 11.30pm on Friday and Saturday.