Breakfast was included as part of the Conrad Singapore Hotel package we booked for my birthday last month. I have a love hate relationship with breakfast buffets. In order to get a good seat and have lots of time to go for several rounds, one is required to wake up early. But that is so against my philosophy on weekends! In fact, it's against my philosophy everyday!
The Partner is more of an early bird so he's the one summoning the energy to drag me out of bed. Overt tactics such as "IF YOU'RE NOT GETTING OUT OF BED, I'M GOING DOWN FIRST AND ALL YOUR PHOTOS WILL BE OF UGLY LEFTOVERS" usually works well too.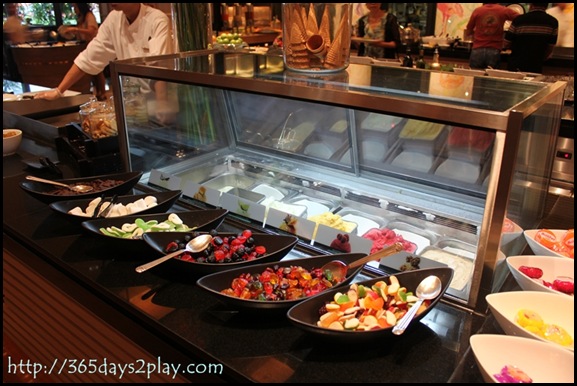 I find it really strange that there's actually ice cream for breakfast. I suppose the freezer glass display is permanently there so why not just offer the ice cream. But seriously, who eats gummies for breakfast?!?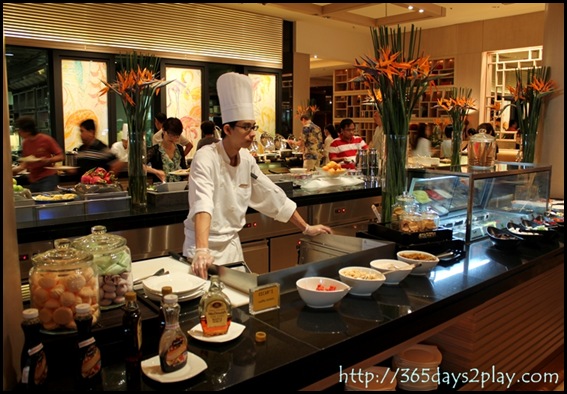 The guy will also whip up waffles for you with toppings of your choice. I don't have a sweet tooth  in the morning. Things like kaya toast, jam on bread and even milo will instantly cause me to be so sleepy, I rather go hungry than to risk it. Kind of like the sleepy feeling after lunch, except it happens in the morning.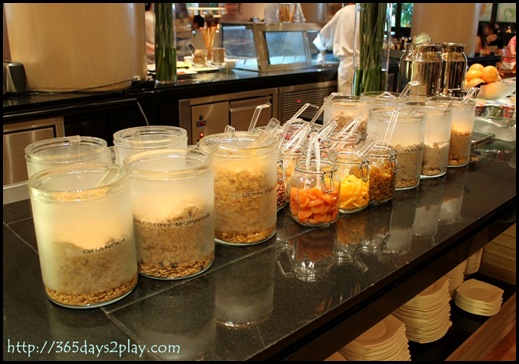 Cereal counter with a selection of normal as well as organic cereal!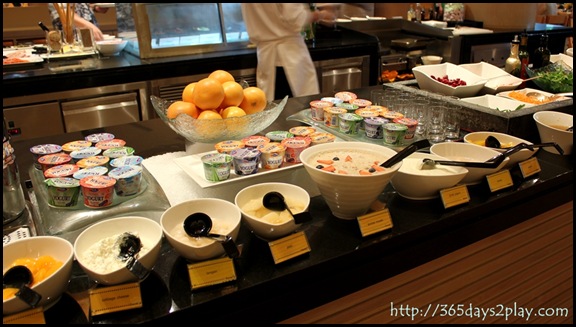 Yoghurt and fruits. Healthy healthy healthy!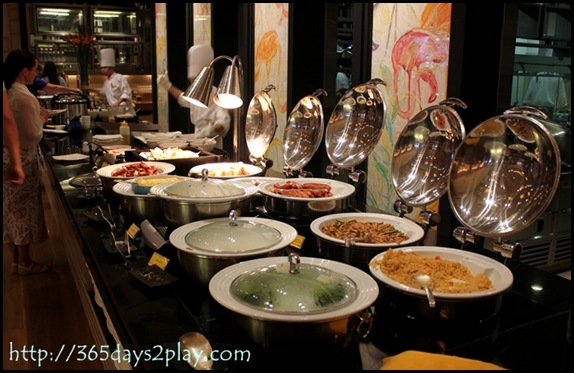 Hot items like ee fu noodles, fried rice, sausages, hash browns. The unhealthy side of the buffet line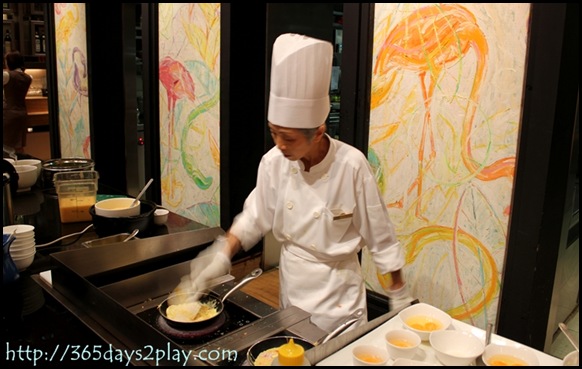 Egg lady whipping up eggs — omelettes, scrambled, sunny side up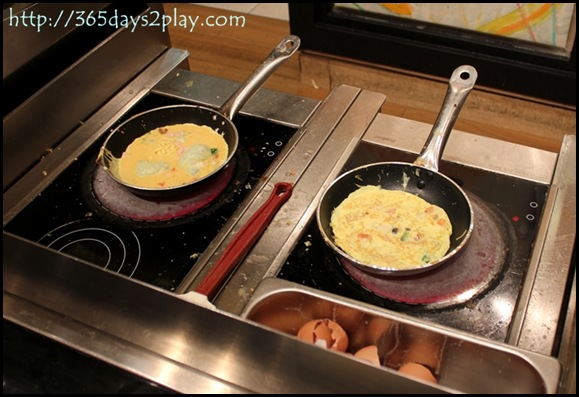 It must be quite stressful having to take orders, cook 2 or even 3 servings at the same time and as fast as possible, and have the customer watching your every movement.
Mmmmm egg. I love egggggg! Best omelette I had was still the one in MovenPick Resort Phuket. I remember it till this day even though it was 5 years ago.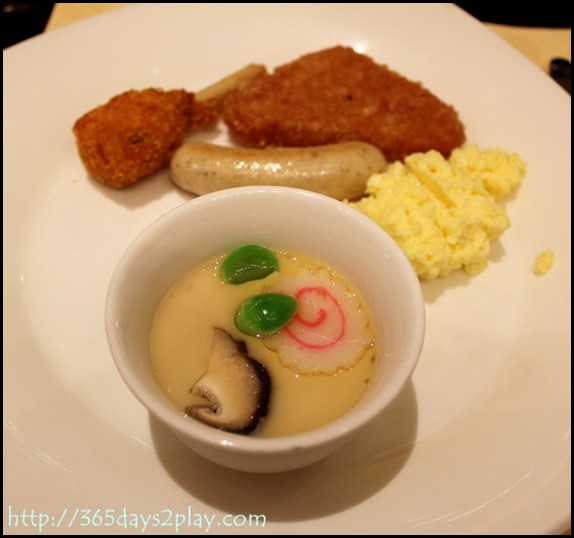 Conrad Oscars also has some Asian dishes such as porridge, dim sum and Chawan Mushi. The Chawan mushi was surprisingly quite good and not overcooked, like buffet types are apt to be. The dim sum was as expected, over cooked since it was all sitting in the steamer.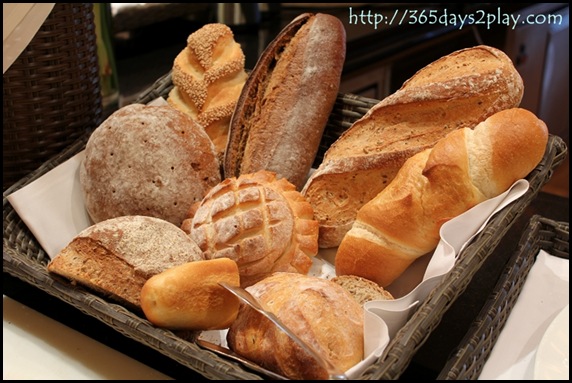 European type breads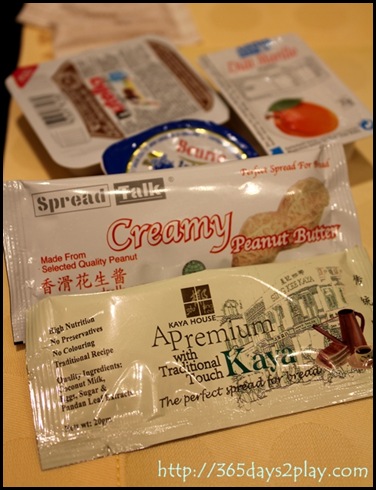 I have never in my life seen kaya and peanut butter in a packet like this before.