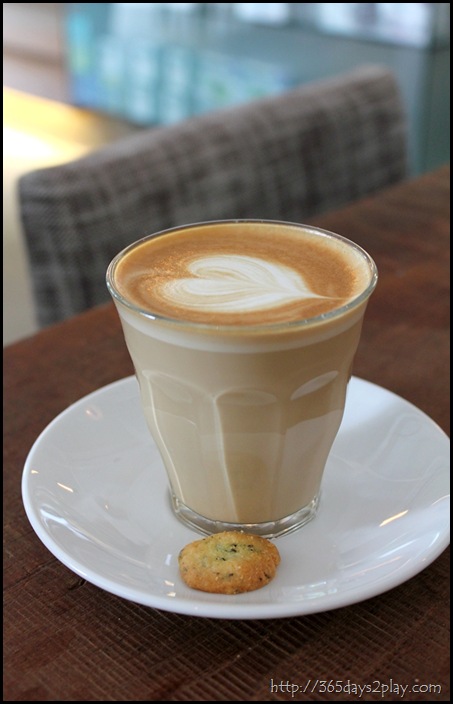 Finally visited the much awaited Loysel's Toy Cafe. If you've heard of Papa Palheta, you would know that they basically serve only coffee and sell coffee beans at their Bukit Timah Hooper Road hideout. Now, the same guys behind Papa Palheta have decided to grant us our wish, and voila, Papa Palheta's new cafe Loysel's Toy.
I think this must really be their marketing strategy, for they have chosen an even more ulu location for their cafe! I am 99.9% sure that there is NO WAY, anyone would chance upon Loysel's Toy unless they were working in the exact same building that Loysel's Toy is situated in. It's close enough to Lavender MRT station, apparently only 7 minutes walk. Their backyard faces the Kallang River Park, but thanks to some really bushy hedges, they are hidden from view.
Despite that, there were quite a number of customers at Loysel's Toy. All word of mouth from Papa Palheta fans I'm quite sure. That was how I found out too. The place is bright and cheery, and once again, reminds me of the cafes in foreign lands. They were also going for a sort of retro look, with interesting seat covers for their high chairs.
We only had flat whites today costing $4 each. As expected, it was of good standard, just like the ones you get at Papa Palheta. I hardly put any sugar in, which I take to be a mark of pretty good coffee.  Now that they are a full fledged cafe, they also serve a small selection of food items such as sandwiches, baked eggs, omelettes and muesli. I shall return again with the Partner to try out their sandwiches and more coffee soon.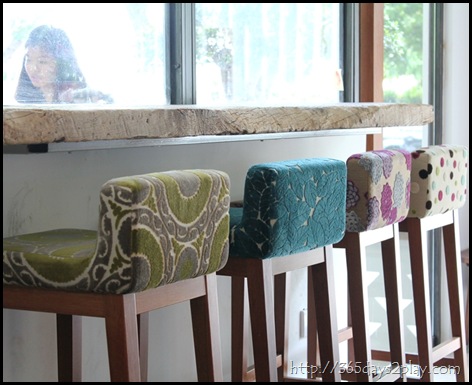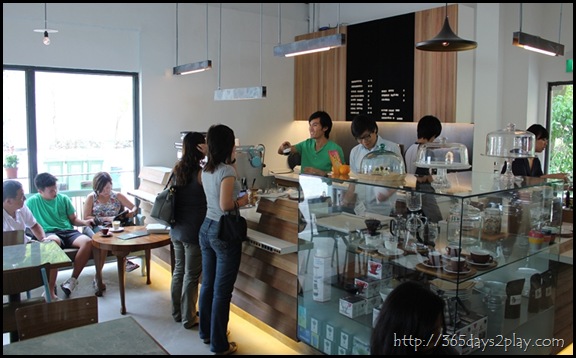 Click on Loysel's Toy's website to see their menus.
Read about 365days2play's review on Papa Palheta at Hooper Road Bukit Timah
Loysel's Toy
66 Kampong Bugis, Ture / Sam Tat Warehouse #01-01 Singapore 338987
Tel: 94510-236 (Call Marcus first if you're buying beans just in case the ones you want are out of stock)
Hours: 9am — 9pm / Closed on Mondays
Directions to Loysel's Toy Cafe (Only 7 minutes walk from Lavender MRT Station, so Marcus says)