Today, we enjoyed a wonderful free 3 hour walking tour of Copenhagen City. Yes, free, can you believe it?! Luckily the Partner happened to be googling for things to do in Copenhagen and chanced upon it. The tour starts at 11am from the Copenhagen Town Hall and happens every day! Check out this website for details. It's totally worth it if you don't have a clue what to do in Copenhagen, and even if you do, it's a good introduction to the city anyway. Our Irish guide was really funny and peppered the tour with lots information on the history of the various landmarks.
I felt really lucky to have chanced upon this tour, especially considering the close shave we had this morning. We almost didn't make it to the Town Hall. We were a little late in leaving the hotel, as usual. But all would have been fine if we'd just been able to buy our Copenhagen Cards at our nearest Metro Station. (We were told at the airport that we could do so at every station and the Copenhagen Cards allow us to free access to over 65 museums as well as free travel on all public transportation).
But see, in Copenhagen, there are no manned information counters at the metro stations. There are ticketing machines, but those aren't very helpful if you're not sure what you want. There was this DKK400+ ticket (S$100), which looked like it might be for the Copenhagen Card, but it wasn't named so and I wasn't going to blow S$100 on something I wasn't a 100% sure. We could have also bought the single ticket first, and make it to the Town Hall in time but that would have been wasteful since the Copenhagen Cards would have covered all our travels. The investment analyst in me said HELL NO, NO WAY.
Guess what we did? With the seconds ticking away, we decided to take the train to the main train station where an information counter must surely exist. And, we did this without a ticket! There are no gantries you see, so this is possible. Don't do it wilfully of course, you can be fined DKK 750 (nearly S$200). Well for us, technically speaking we would have had tickets if we'd managed to buy the darn cards at the 1st station! Thankfully, we didn't meet any dreaded inspectors and and have to waste time explaining. The gamble paid off, we got our tickets and arrived at the Town Hall 10 minutes late, just in time to see the tour group turn the corner! A few seconds later and we would have missed them!
Check out a few of the photos I took while on the 3 hour walking city tour.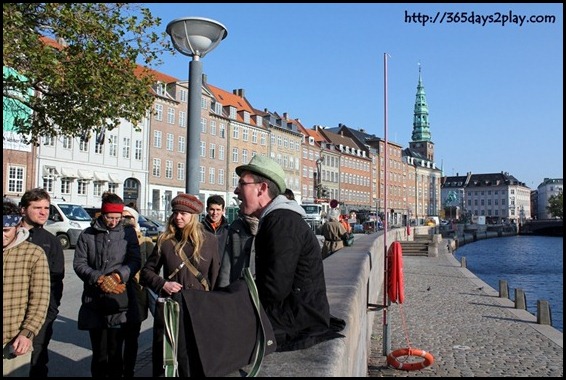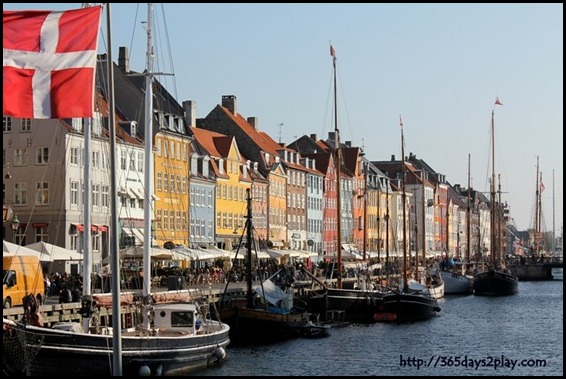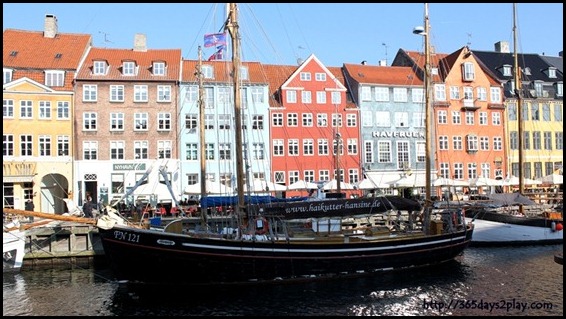 This place is known as Nyhavn, and is just behind my hotel!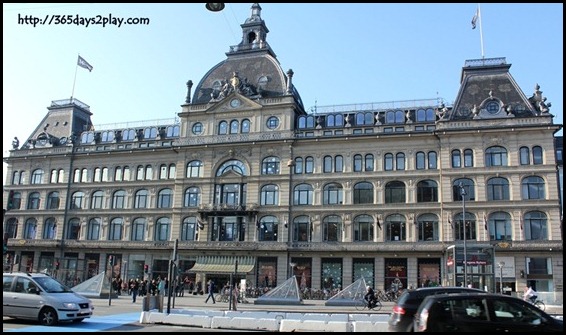 A huge shopping centre called Magasin du Nord. I love it. Visited it twice already, although I didn't buy anything. The supermarket in the basement is just like Jasons of Singapore, only bigger and with more exotic types of goods!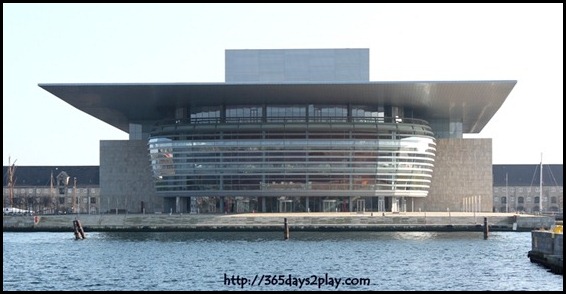 The new Opera house. A gift from Denmark's richest person, A P Moller. I don't know about you but I do think that this is one helluva ugly Opera house. It is extremely state of the art though.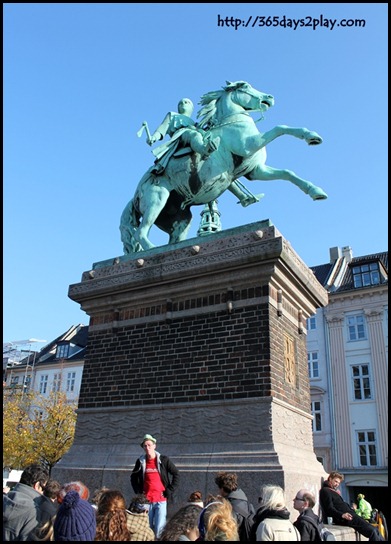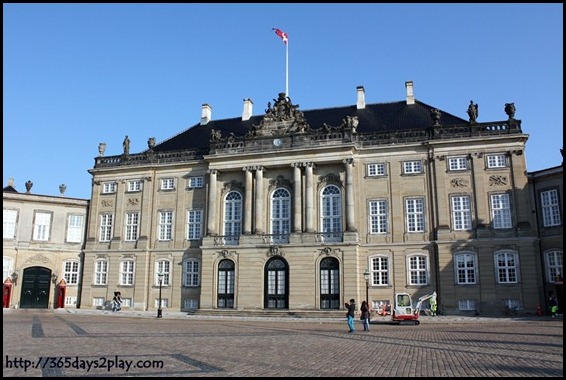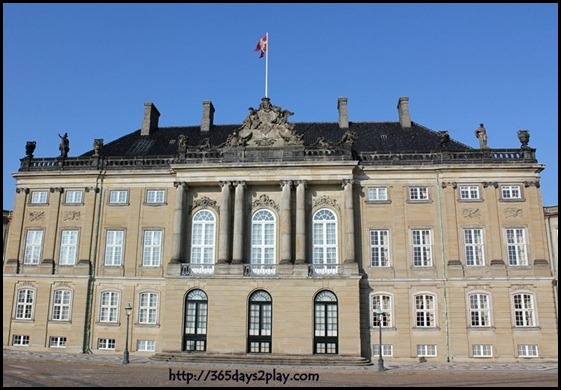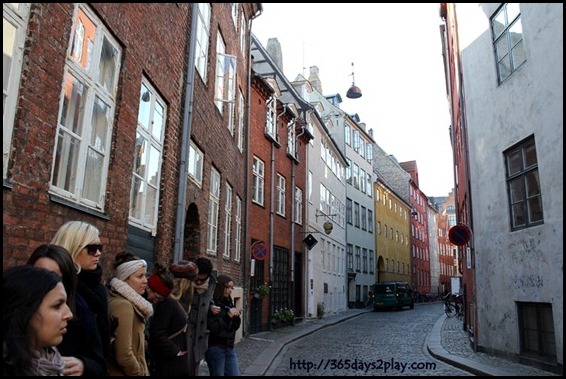 Oldest street in Copenhagen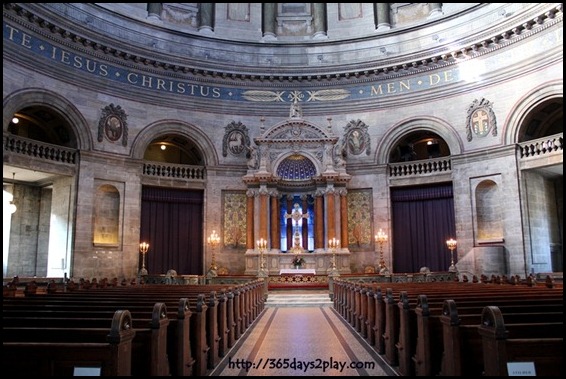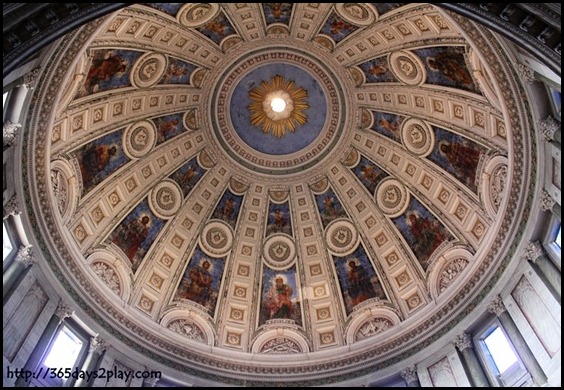 The churches are works of art in their own right. Going into one is like stepping into a piece of art itself. Can't begin to describe the awesomeness and grandeur.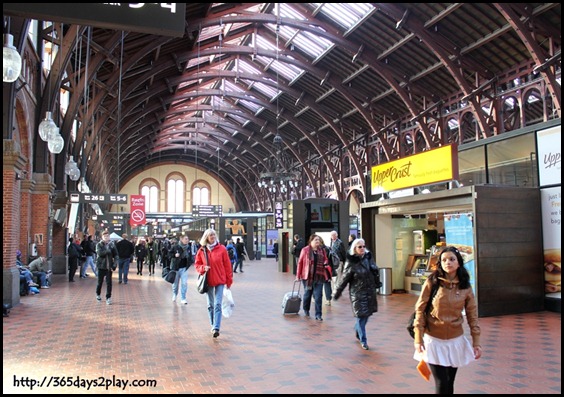 The Copenhagen Central Station, where I did eventually manage to buy my Copenhagen Cards.