I love whimsical weddings and I have a soft spot for Candybars after the amazing experience I had at my own wedding. I didn't really get to enjoy the full glory of my wedding Candybar, as you can well imagine that I was everywhere but at the Candybar entertaining my wedding guests! The Candybar goodies were completely wiped out by the time the wedding ended, and I was quite regretful that I did not even manage to save a single morsel to reminisce. Only pictures remind me of the wonderful array we had that day.
So when I heard that my good friend was going to have a Candybar catered by Sweet Moments for his wedding at Crowne Plaza Changi Airport, I was overjoyed. Apparently he took inspiration from my wedding, woo hoo! Pay back time Mister! I was going to take the opportunity to raid his candy bar and enjoy it to the fullest!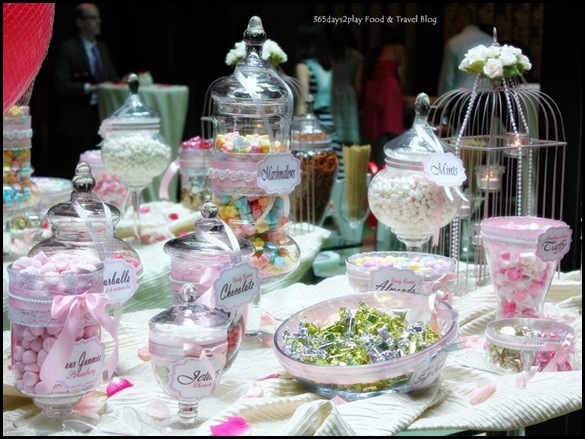 My friend had a whopping 14 different varieties of candy, chocolates and marshmallows! This was in addition to the chocolate fountain as well as strawberries too! What a feast! As you can see, my friend chose a very pink theme!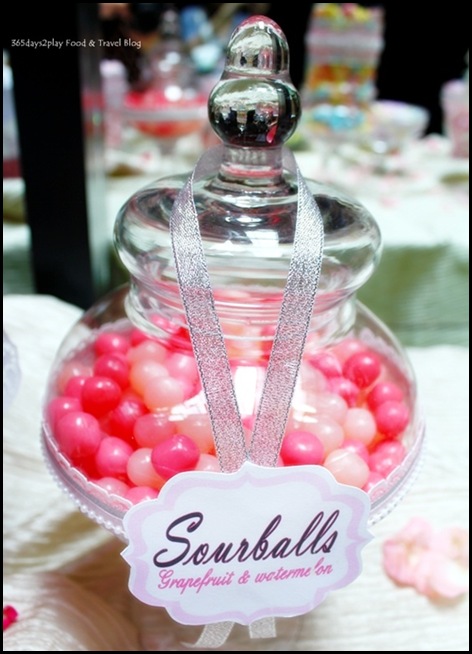 Sourballs — Grapefruit & Watermelon
No matter whether young or old, candy bars will never fail to put a smile on anyone's face! I really do think that candy bars will become the de rigeur for all weddings in the future, just like champagne pouring or having a wedding cake! Remember you heard it here first!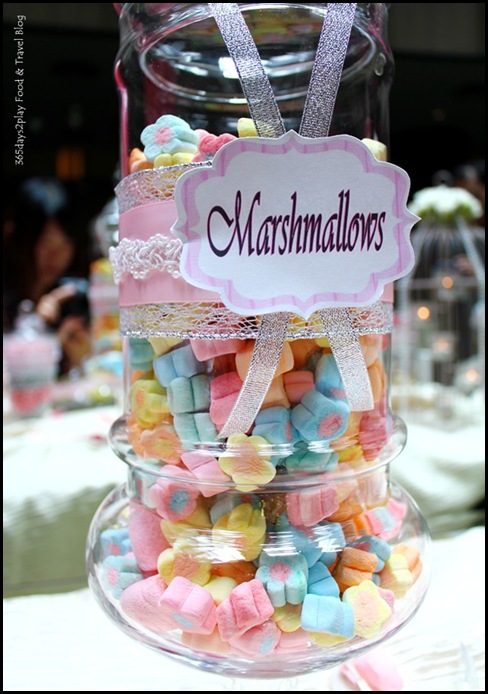 Rainbow Marshmallows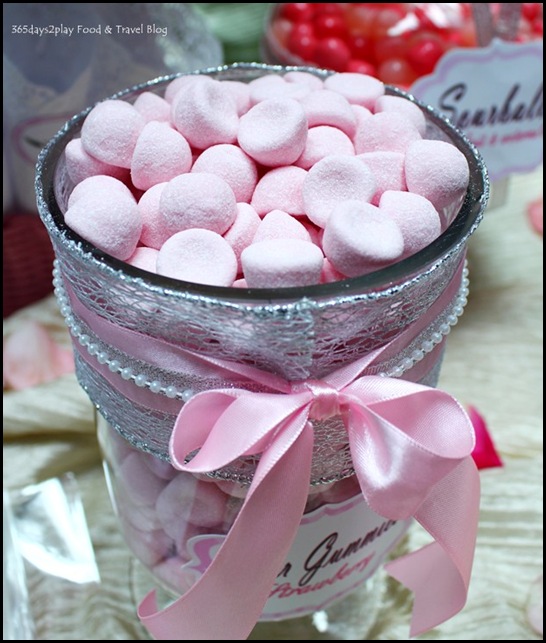 Sour Gummies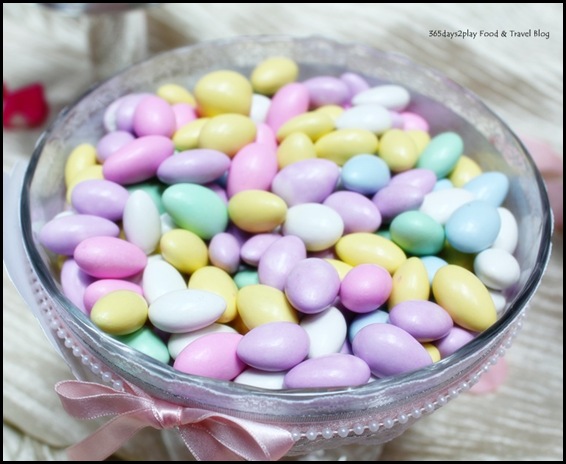 Candy coated almonds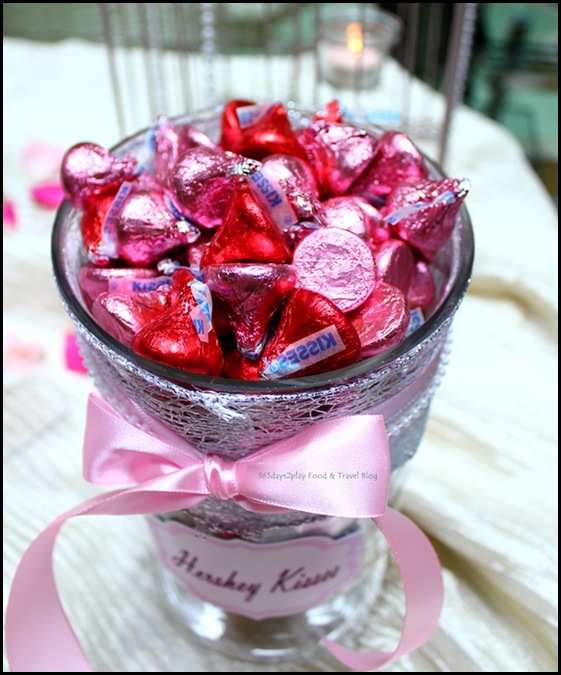 Hersheys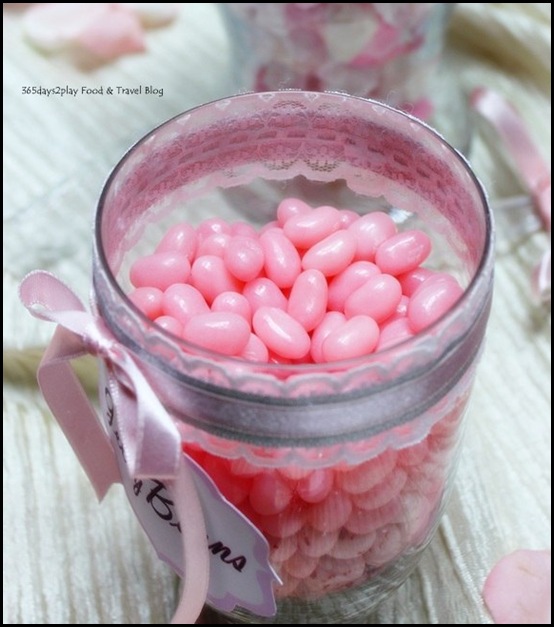 Jelly Beans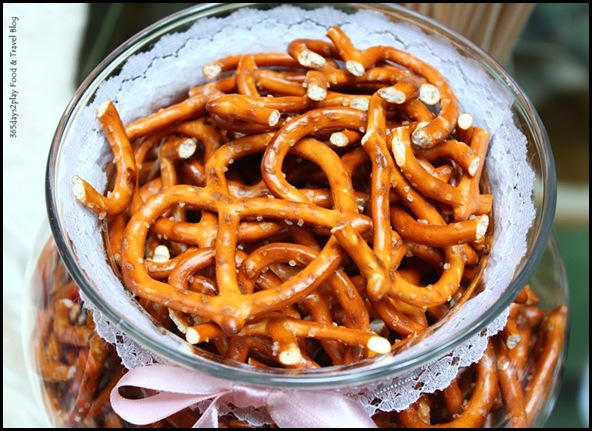 Pretzels — Pretzels are good to have because they're savoury. They're good for the hungry early bird wedding guests or if you have a lull period between your solemnization and the wedding banquet, and also better for the older generation I feel. For my own wedding, I decided to go with a more biscuity / savoury theme as I'm more of a biscuit and chocolate person than a sweets person.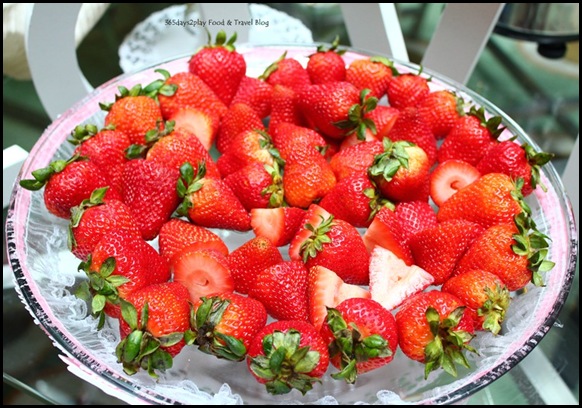 Strawberries (self-provided by my friend) The strawberries were undisputedly the highlight of the day. They vanished within 15 minutes after the solemnization had ended. The rest of the guests hadn't even arrived yet! This here is about 1.3kg worth of strawberries! My friend had to get another friend to buy more strawberries to top up the empty platter!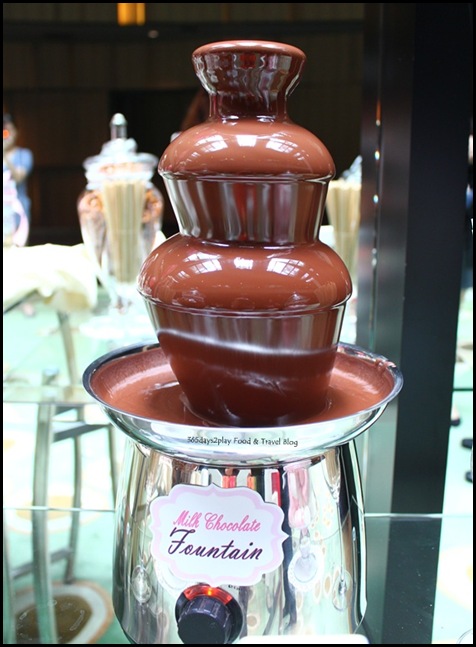 Strawberries and chocolate really go so well together.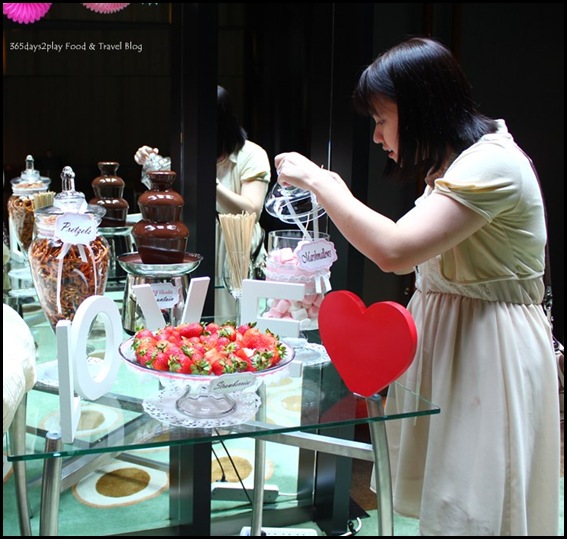 It's hard to resist, I know!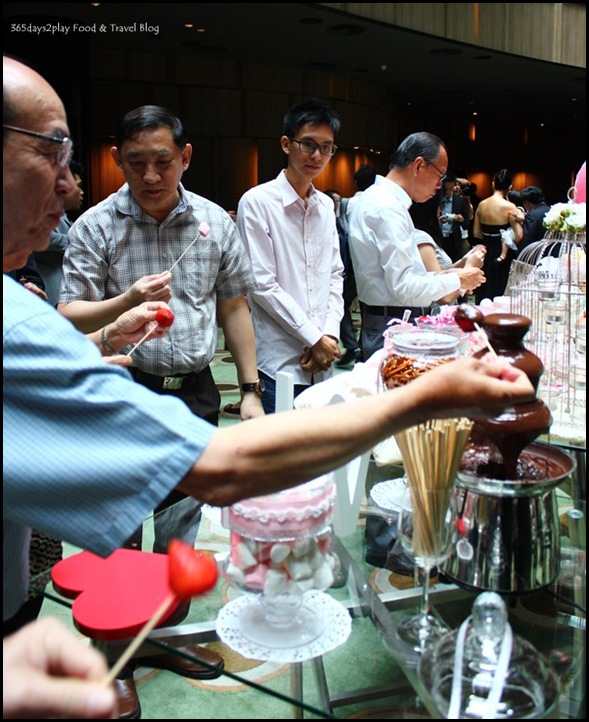 If there's any doubt as to whether the older generation might take to the idea of a candybar for your wedding, banish the thought because age is not a barrier when it comes to pretty candies. Just remember to provide lots of serviettes for the guests to wipe up any chocolate drips!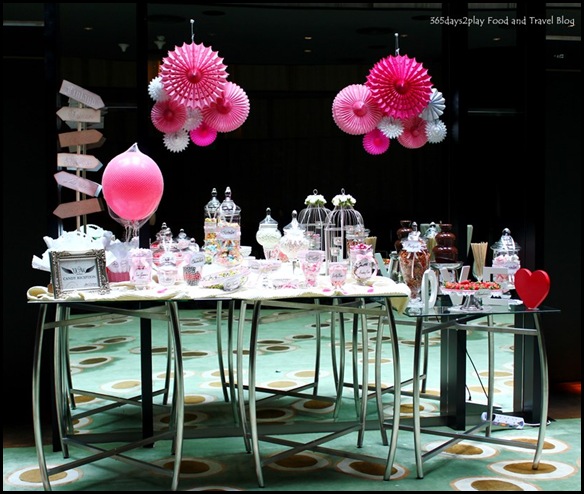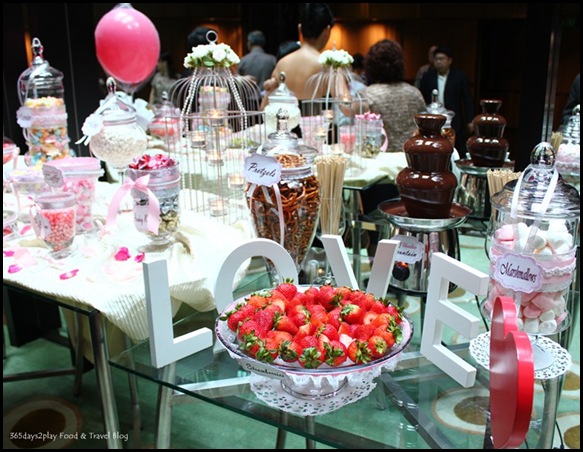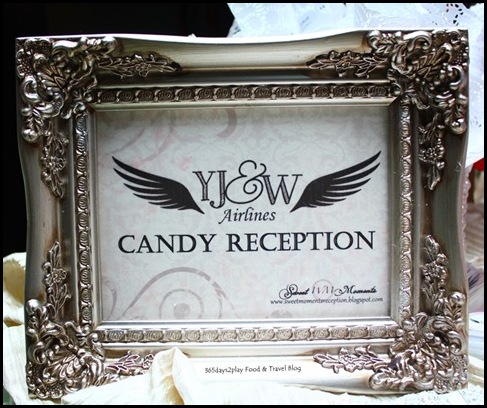 Cute candy reception sign because the wedding venue was at Crowne Plaza Changi Airport!
The candy you see here is catered for 150 pax, at about $5.50 per pax. Price includes the chocolate fountain but not the strawberries, which were self-provided by my friend. The price may be cheaper depending on the type of candy you choose, and my friend chose to splash out on several premium candies.

My advice to wedding guests, don't eat too much candy or you won't eat your dinner!
~~~~~~~~~
http://sweetmomentscandy.wix.com/sweetmoments
http://sweetmomentsreception.blogspot.com
https://www.facebook.com/SweetRecep
~~~~~~~~~
Add me on Facebook, Instagram and Twitter if you want to be kept up to date with the latest happenings in the food and lifestyle scene in Singapore!