Of late, I have been trying to get my parents to try out new restaurants instead of the same old thing every time. When I say "same old thing", I really do mean that! My parents are perfectly fine with eating at Sushi Tei three times a week! The problem partly stems from the fact that my father is a Pescetarian, and my mother is a health abiding citizen, so Japanese soups and fish fit their idea of healthy and not meat fare.
But being a food blogger, I find this extremely limiting and I've kinda reached the last straw. I've decided to take my parents to sample new places whether they like it or not! Thank god the results have been quite promising. Just today, I brought my parents to try out German food at Werner's Oven in East Coast Road! That's really quite a feat, but as always, the deal sweetener is when I say, "it's okay, the bill is on me" !!!!!
We had a lovely meal at Thanying too, thanks to some vouchers I managed to lay my hands on. I think Thanying has seen better days in terms of numbers of patrons. My parents say that a decade ago, going to Thanying would have been a highlight. Well it still is, and the food is really very good, so it's a pity that the restaurant was about only 1/4 full on the two occasions we had lunch there last month and the month before.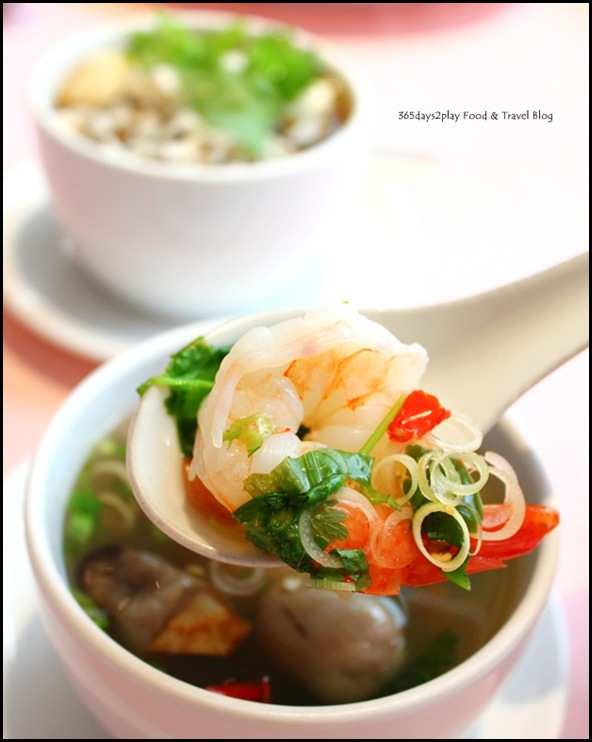 Tom Yam Goong (Thai Spicy Prawn Soup with mushrooms) $10
Started off the meal with 2 soups. The first soup was an appetite pleaser, ie the Tom Yam soup. Lots of fresh prawns and mushrooms but be careful about not slurping too much soup too quickly. It was damn spicy even though the menu said "hint of spice"!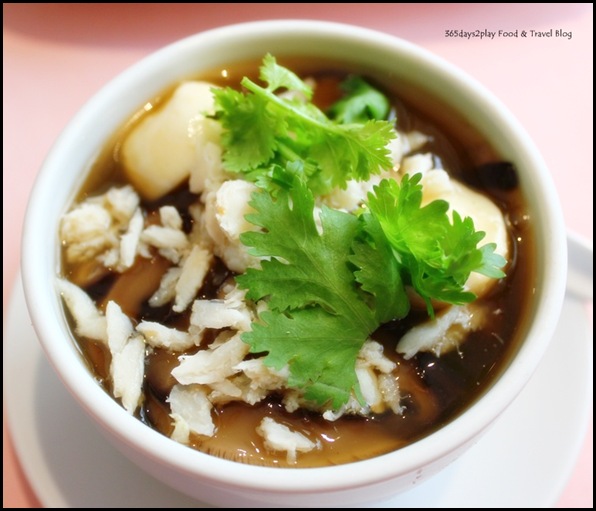 Kra Prow Pla Nam Daeng (Thai Teochew Fish Maw Soup) $16
I love fish maw so I decided to order it. Many people find it tasteless, especially the Partner, but I really wanted one. Kind of regret ordering this, while it was nice, I don't think it was as enjoyable as the Tom Yam Soup. I prefer the fish maw soups you get at Chinese weddings or Chinese restaurants.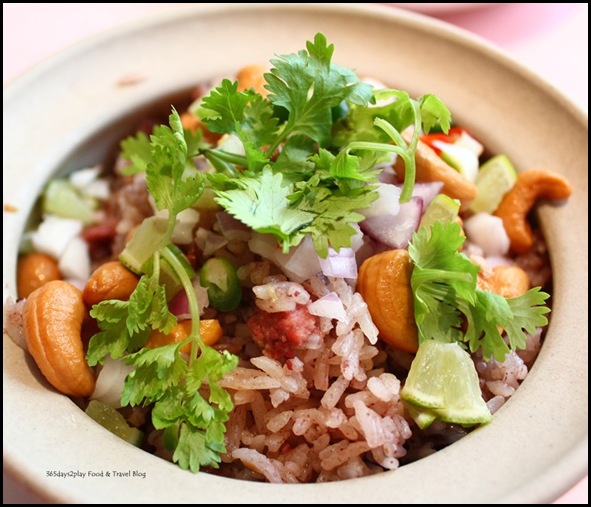 Khao Ohb Nam-Liaeb (Black Olive rice with Minced Chicken in Claypot) $17
Lovely black olive rice to complement our meal. You can order white rice for $3 per person and have as much as you want, but for the olive rice, it is a non-refillable claypot. The olive taste isn't very strong but you do get hints of it. A bit pricey, but tasty.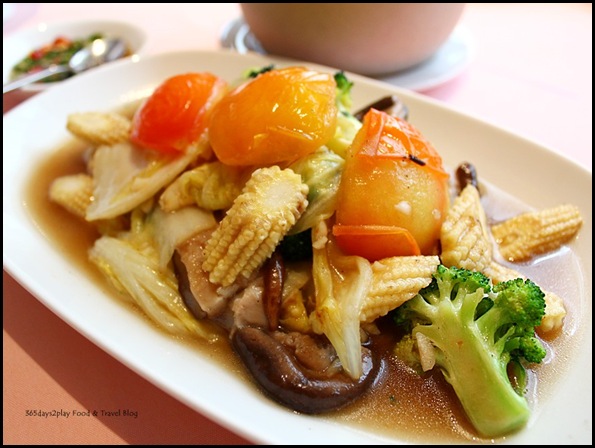 Phad Pak Ruammit (Stir-Fried Mixed Vegetables with Oyster Sauce) $16
Surprisingly, one of the most enjoyable dishes for the day, even though it's just a simple dish of stir-fried vegetables. The oyster sauce gave it a very savoury taste and brought the dish together. Together with rice, it makes you want to shovel spoonsful of rice down!
Yam Pla Dook Foo (Deep-fried fluffy crisp catfish flake seasoned with lemon sauce) $22
Totally regretted ordering this because we were expecting something in a more solid form. This was really in flake form and can you imagine each individual flake of fish being deep fried? It felt as if I were eating fried fish flavoured crumbs!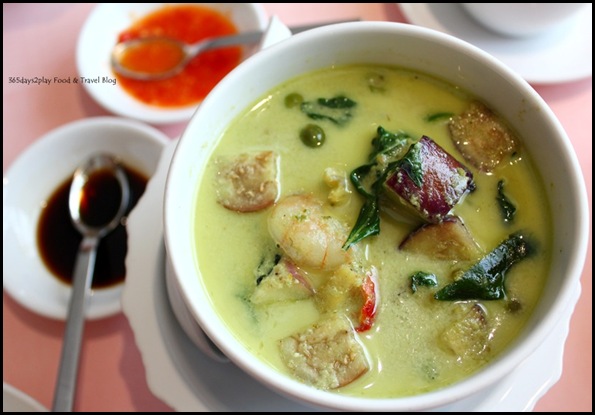 Gaeng Keow Wahn Goong (Green Curry with Prawns) $20
Another good dish that we ordered, that was chock full of ingredients.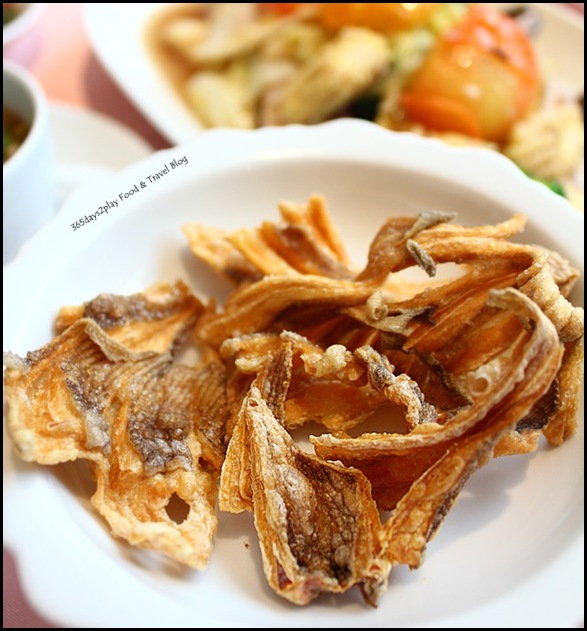 Complimentary fried fish pieces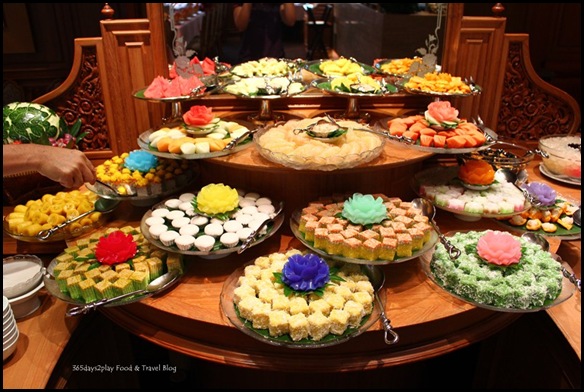 I was quite full with the entire meal, but my father who has a really sweet tooth decided to go for the dessert buffet at only $10! Or was it $8?? Looks like a great steal, if you like all the Thai desserts. Unfortunately, there is no mango sticky rice in the dessert deal. Most likely the restaurant will go bust if they include that, for I would surely have gone for 3rds.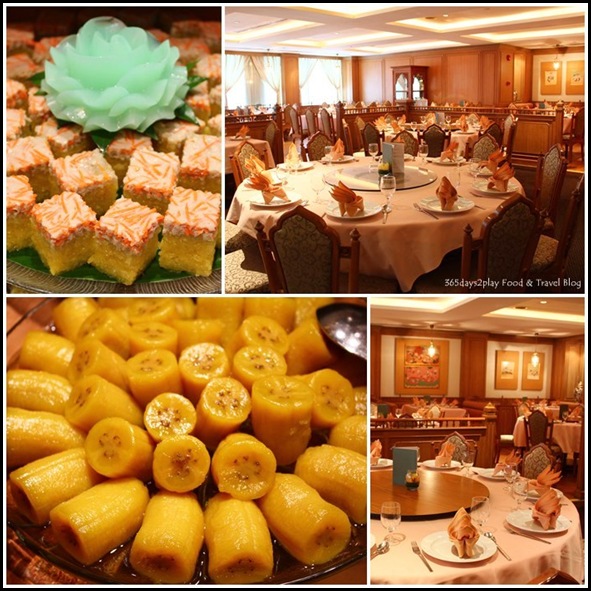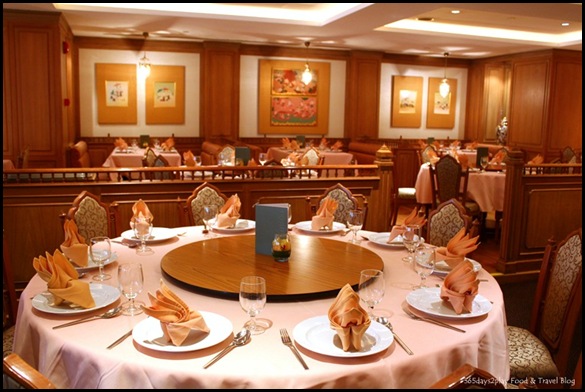 ~~~~~~~~~
Add me on Facebook, Instagram and Twitter if you want to be kept up to date with the latest happenings in the food and lifestyle scene in Singapore!
~~~~~~~~~
Thanying at Amara Hotel
165 Tanjong Pagar Road Singapore 088539
Lunch Daily: 11.30am to 3pm
Dinner Daily:  6.30pm to 10pm

Reservations and enquiries:
Tel: (65) 6222 4688     
Email: thanying@amaraholdings.com