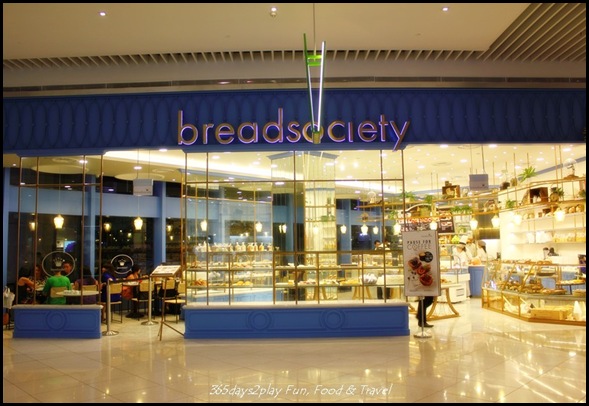 Have you heard of Bread Society? You might have seen Bread Society at Ion Orchard when walking towards the Wheelock side. Bread Society has opened another branch at the newly renovated Suntec City, and they've managed to snag a very prime location just outside the Esplanade MRT station, kind of near where TCC used to be.
Did you know that Bread Society is owned by BreadTalk? I had no idea until I attended the tasting session last week! And all along, I'd thought that Bread Society was some competitor after the lucrative bakery business. Bread Society focuses more on artisanal, European-styled breads whereas BreadTalk bakeries focus more on local, soft buns type products, with seasonal promo products.
Come to think of it, there may be many cafes and cake shops sprouting out all over Singapore, but there are hardly any new bakeries who have set up shop. You may not realise it but it takes way more capital investment to start a bakery as compared to a cake shop. You need huge ovens to bake all those breads, you need dough mixes, dough rollers, proofers and huge fridges. To start a cake shop, the minimum you just need is a dough mixer and oven! And after all that effort, how much can you sell the bread for? Less than $3 if it's a bun sized thing and less than $10 for sure, if it's some artisanal loaf.
Anyway, here are some pictures of the breads and danishes available at Bread Society. Enjoy!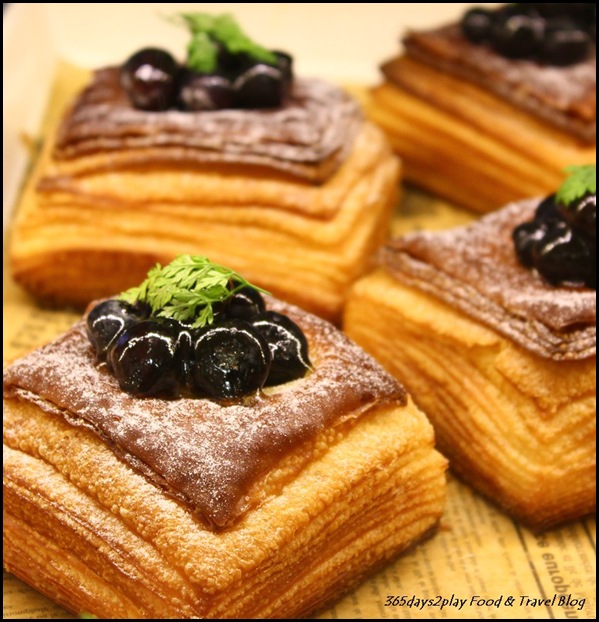 Blueberry Croissant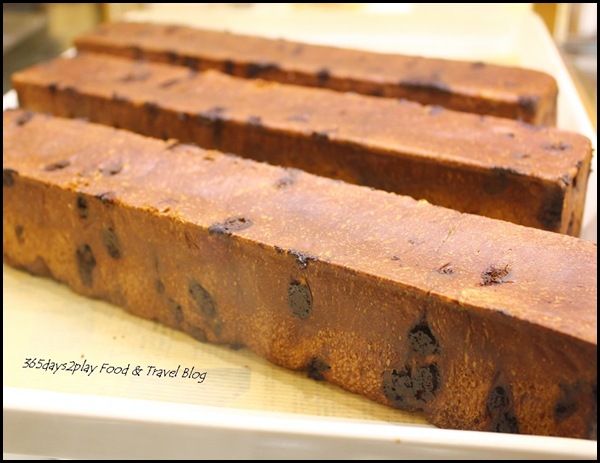 Chocolate Log
Almond Flakes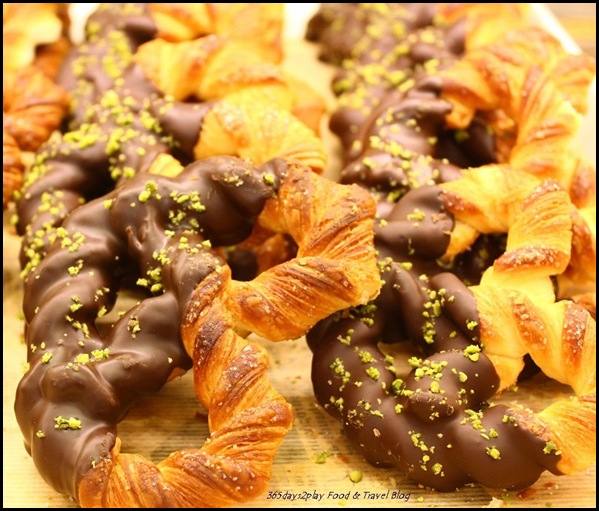 Chocolate and Pistachio Pretzels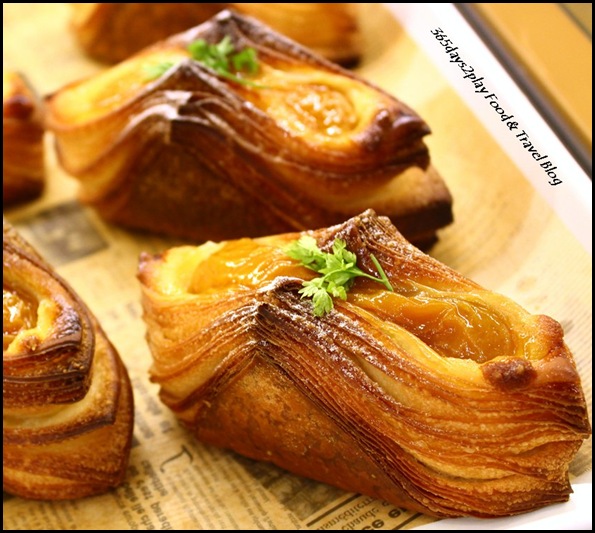 Apricot Croissant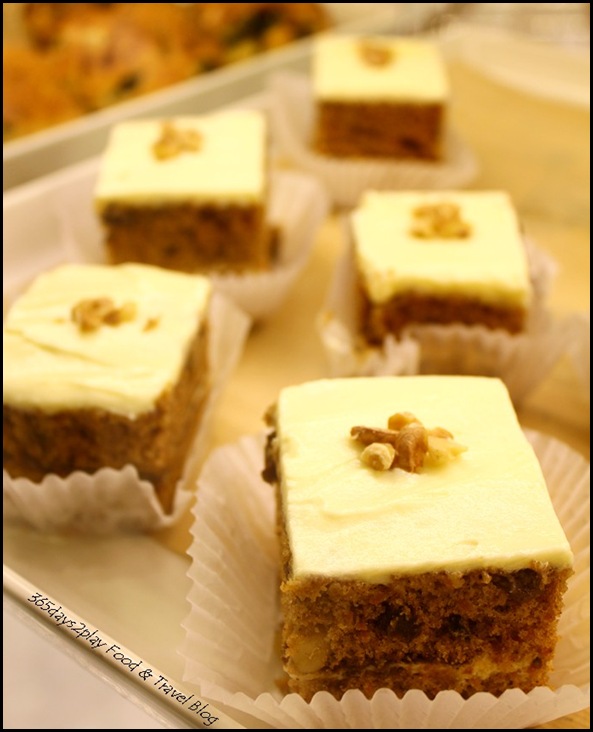 Carrot Cake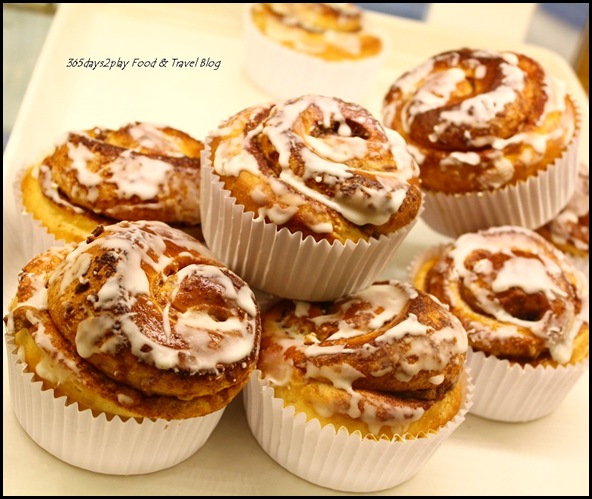 Cinnamon Buns
---
Add me on Facebook, Instagram and Twitter if you want to be kept up to date with the latest happenings in the food and lifestyle scene in Singapore!
---

Suntec City Mall
3 Temasek Boulevard, #01-301/302, Singapore 038983
Operating Hours:
Monday to Thursday 7.30am – 10pm
Friday, Saturday & Public Holiday eve 7.30am – 11pm
Sunday & Public Holiday 9am – 10pm
Tel: 63384344
ION Orchard
2 Orchard Turn, #B2-19, Singapore 238801
Operating Hours:
Monday to Thursday 7.30am – 10.30pm
Friday & Saturday 7.30am – 11pm
Sunday, Public Holiday eve & Public Holiday 8.30am – 11pm
Tel: 65094434
(Please note that ION Orchard outlet is relocating to ION Orchard Basement 4 in October. The last day of operations at #B2-19 is 31 August 2013.)