If you love dining in Singapore's parks and gardens, or love being in lush green spaces, you will love the recently opened Canopy Garden Dining at HortPark. This is Canopy's 2nd outlet in Singapore, the 1st one being at Bishan-Ang Mo Kio Park.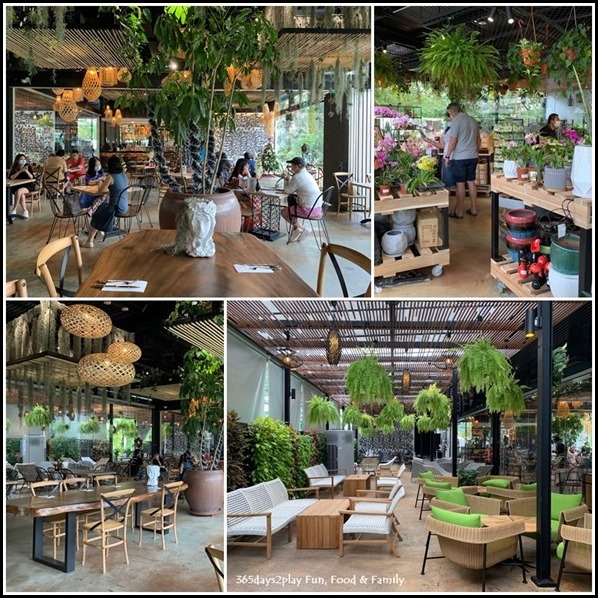 The restaurant features both an indoor air-conditioned space with greenery draped on the ceilings and pillars. There is also a large, bright and green-themed al-fresco area if you prefer to dine outdoors. Dogs are allowed at the al-fresco area.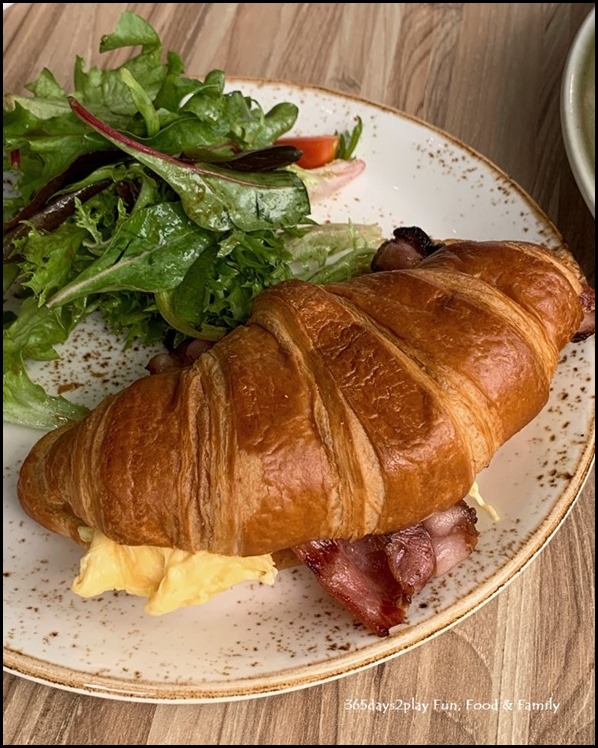 If you are looking for Brunch items, there are only 3 to choose from and the pricing is not cheap. Basically the cheapest meal item you can have would be the Scrambled Egg Croissant for $15. Luckily it is pretty sizable and very filling. The croissant is actually larger than what you would normally find at a bakery. It was crisp, and generously filled with scrambled eggs, tomatoes and bacon.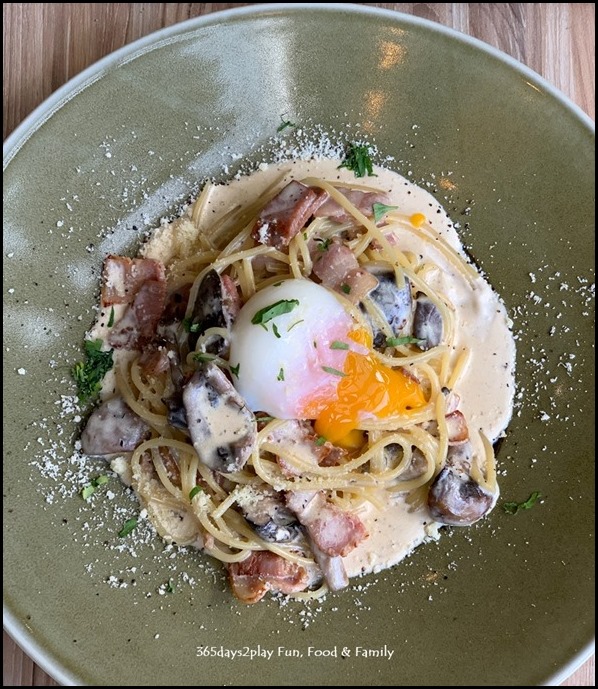 There are also pastas, pizzas, mains and burgers, on average costing about $25. I chose the Carbonara. It's one of the few places where they also provide a sous-vide (poached) egg, which is a nice touch. The pasta was a tad too creamy for me towards the end, but luckily the generous amount of bacon and mushrooms helped to taper the creaminess somewhat.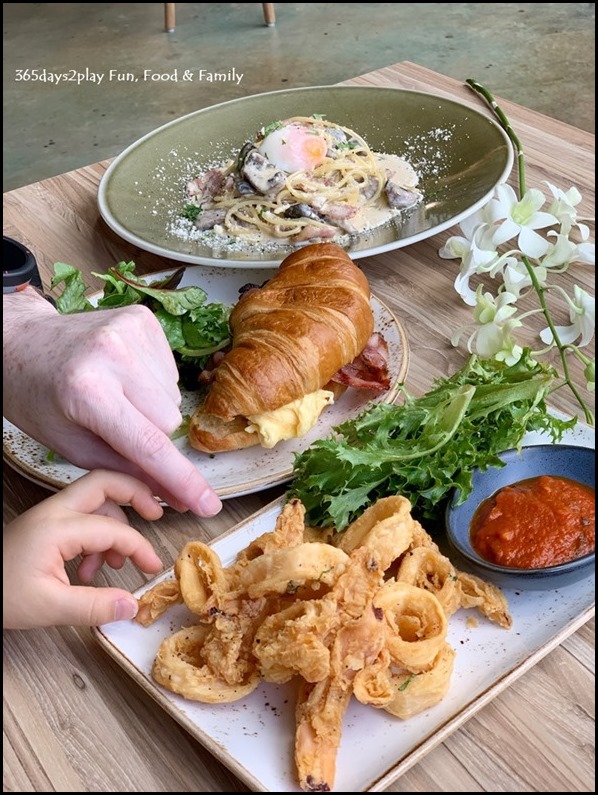 There is a kids menu which features items such as Ham & Cheese Toastie or Spaghetti Bolognaise but were all above $10. In the end we thought it might actually be more value for money if we ordered a side (that we wanted!) and shared some of our mains with Edward. Past experience has it that if Edward doesn't like his own meal, then we still end up having to share ours with him. So, we went with the Calamari Fritters, which also comes with a side salad and spicy marinara sauce. I'm afraid to say that the calamari was tough as an old boot, although it had a tasty crispy batter. So we still chomped through it all, but really, I suspect the calamari had been frozen for a really long time.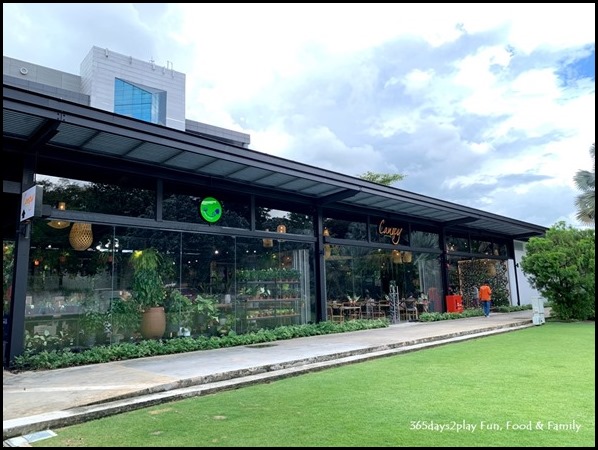 Coffee machine was not working on the day we went, so no coffee for us alas. All in all, a really lovely space and perhaps a convenient option if you are visiting Hort Park. HortPark also has another restaurant called Vineyard.
More pictures of us!
No prizes for guessing when we visited Canopy Garden Dining!
---
Add me on Facebook, Instagram and Twitter if you want to be kept up to date with the latest happenings in the food and lifestyle scene in Singapore!
Other relevant posts
---
Canopy Garden Dining
#01-01, 33 Hyderabad Road
HortPark Singapore 119578
Monday — Sunday: 8am to 10.30pm
Reservations: +65 6556 1533 | enquiry@ditp.com
Online Reservations: https://www.canopygardendining.com/reservations
Website : https://www.canopygardendining.com/canopyhortpark