After the awesome visit to My Awesome Cafe for lunch, we looked for a second cafe near the Telok Ayer area to hop to for our cafe hopping session. Unfortunately, because it was already close to 3pm, there wasn't a lot to choose from. Gaest was open but the pork crackling sandwich we had our eye on was totally sold out. The boss told us that that sandwich is the first to run out everyday. (Hey boss, got so much demand, can increase supply or not!?!). We then entered SPRMKT, but it seemed a tad sterile and unwelcoming so we left. Finally, we spotted the elusive Sarnies after trying to locate it for at least 10 minutes. I don't know how they name the units over there, but 136 Telok Ayer Street is not located next to 137 Telok Ayer Street! Alas, no more cooked food after 3pm!
So we had to give up on Telok Ayer street. Thanks to the new Downtown Line, we decided to take the MRT to Bugis instead and try our luck at one of the cafes at Bali Lane. Been hearing so much about Stateland Cafe from my blogger and Instagram friends that we just had to check it out. Thank goodness Stateland Cafe was open and serving its signature waffles, or else I would probably have called it a day.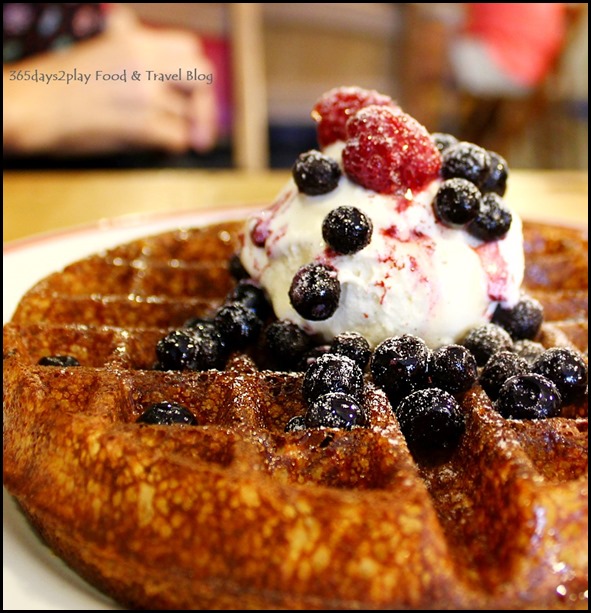 The Classic Waffle with Ice Cream $11.90
We were here for the waffles, and waffles was what we ordered. The Classic Waffle comes with frozen berries and maple syrup and costs $9.90, but we topped up $2 to get the ice cream as well. Must say it was a pretty delightful waffle, in that it satisfied the craving for something sweet. Not my favourite type of waffle though, as it was too crispy for my liking. I think some people would like their waffles really crispy, but for me, I find it too crispy, and not having enough "insides", if you know what I mean. I would prefer a more solid waffle. They were quite generous on the ice cream and frozen berries, but once again, I think hot berries would suit the waffle better than frozen berries.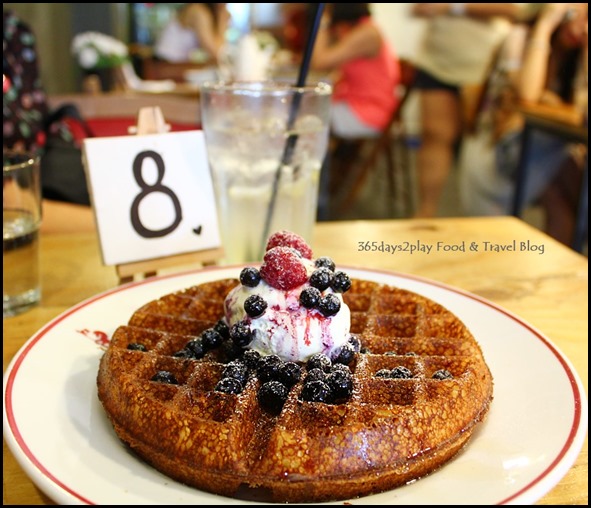 Another look at the waffle. There's also Red Velvet waffle and Black Forest waffle, which I saw a lot of people ordering. Aside from waffles, the other highlight would be the thick-cut honey toast. Those sounded good too and I was in two minds whether to order the toast or not. Guess I'll go for that the next time I'm at Stateland Cafe.
Stateland Cafe is a really tiny cafe that has a lot going on. They are expanding and taking over the next unit though. Wonder if there will be any additions to the menu with the increased seating.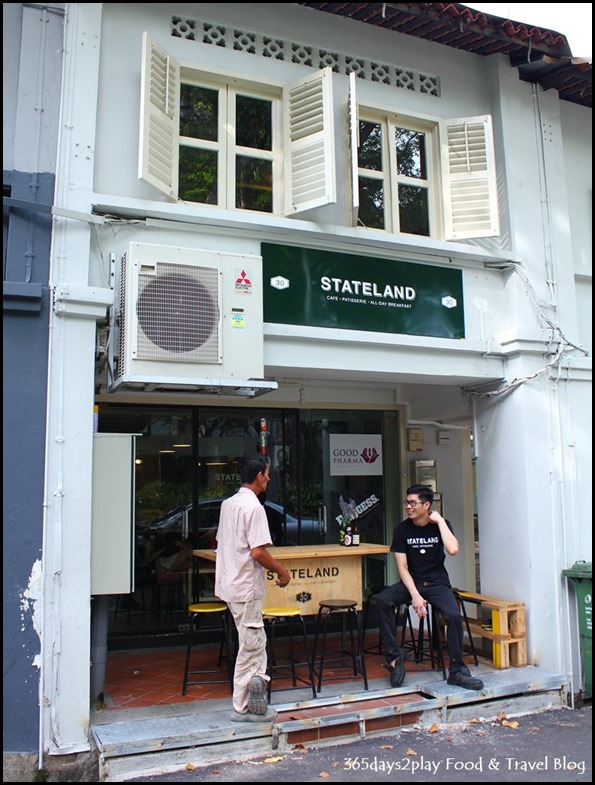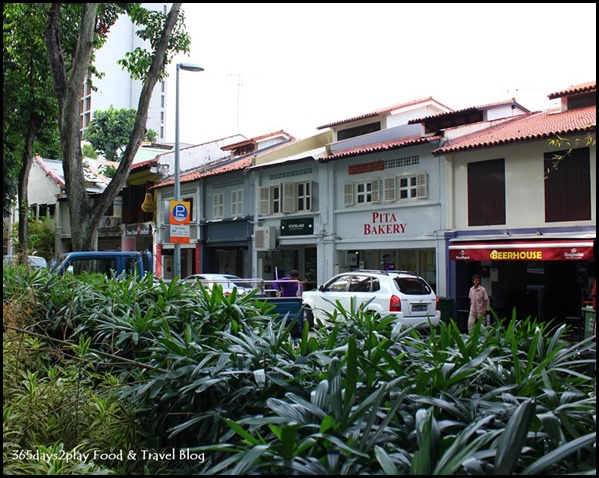 For the record, we had and icy soft drink here. So much for our cafe hopping, where we didn't even consume any coffee at Stateland Cafe! Well there's always next time!
---
Add me on Facebook, Instagram and Twitter if you want to be kept up to date with the latest happenings in the food and lifestyle scene in Singapore! 
Read about other New Cafes in Singapore
---
Stateland Cafe
30 Bali Lane Singapore 189866
Tel : 9296 4997
Website : Http://www.instagram.com/statelandcafe
Payment Options : Cash Only
Opening Hours :
Mon: 12:00 pm – 10:00 pm
Wed – Thu: 12:00 pm – 10:00 pm
Fri – Sat: 12:00 pm – 12:00 am
Sun: 11:00 am – 6:00 pm