It's Restaurant Week again this week, have you made your bookings yet? After skipping the last round, I came back with a vengeance and I'll be going for a total of 3 Restaurant Week meals this round! Restaurant Week is a really good opportunity to savour set lunches or set dinners in many illustrious restaurants around Singapore, at a relatively affordable price! Thanks to the American Express Platinum Credit Card, I managed to snag all my reservations during the priority booking round.
Today, the BFF and I visited Zafferano at the top of Ocean Financial Centre. I've been to Zafferano only once, roughly about 1 year ago for dinner, so it was great to have the opportunity to revisit during the day time to see the restaurant in its full glory.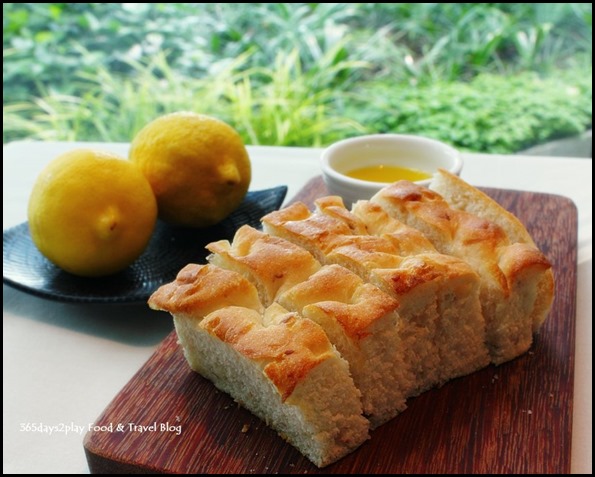 Even though Zafferano is at the top of the Ocean Financial Centre on the 43rd floor, as you can see from the picture above, there is lush greenery all around the restaurant, which kinda makes you feel as if you dining in a garden in the sky.
Carpaccio of wagyu beef, portobello mushroom salad, parmesan cheese and mustard dressing
Chose this for my appetiser. Raw meat is such a turn on for me, if you have never tried steak tartare or carpaccio, I highly recommend that you do. There's nothing bloody about it and it doesn't have a raw and uncooked taste. Instead, you will delight in the delicate texture and richness of flavour. Absolutely enjoyed this dish and the interplay of salty and savoury flavours from the other ingredients.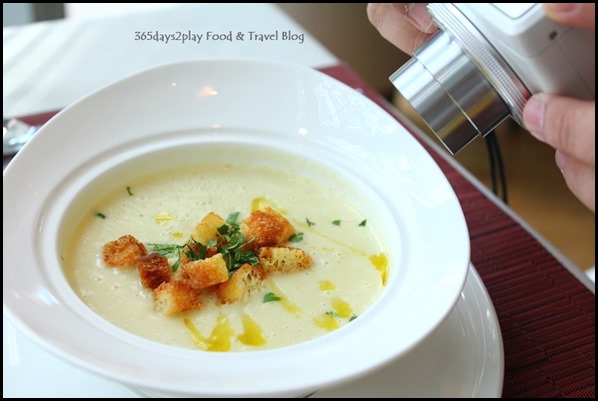 Leek and Potato veloute, rosemary bread croutons