Super delighted to find that a cafe has opened in the far East! Cafes have been sprouting all over Singapore, but precious few in the far Eastern side of Singapore, ie Bedok, Simei, Tampines and Pasir Ris. Here's a short list though.
If you're looking for the Jurassic Mile article, click on that link.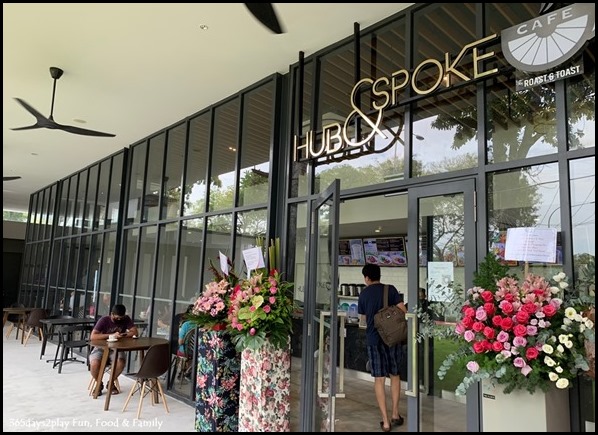 Hub and Spoke Cafe has recently opened at Changi Airport. It's address is officially at Terminal Two, but really it is situated in the outside space between Changi Airport Terminal Two and Jet Quay. It is directly opposite the open-air South Car Park (now known as Hub & Spoke Carpark). If you are coming via the MRT though, you will have to walk through the entire T2, past the entire T2 Carpark and get out into the open. Follow the red bike path, as they say.