Situated conveniently outside the Orchard MRT station, Marriott Cafe has long been one of the go to places for buffets. But just for a short time only until 15 March 2017, Marriott Cafe will be offering the Ocean to Plate : A Seafood Extravaganza buffet featuring over 50 seafood dishes! If you are a seafood lover, you have to check out this buffet. Some of the highlights include:
– Fresh seafood on ice including Boston Lobsters, oysters, crabs etc
– Salmon Sashimi
– Seafood Bouillabaisse
– Seafood Skewers
– Salted Egg Prawns
That doesn't mean that they've hidden the meats either. There will still be a live carving station offering Roast Pork Saddle, roast Prime Rib of beef and more. The salad bar is pretty impressive too, as there are various salad leaves to choose from instead of 1 generic pile of leaves. And you must check out the superb chocolate cake from the dessert section, it's one of the best chocolate cakes I have eaten! Scroll down for all the pictures.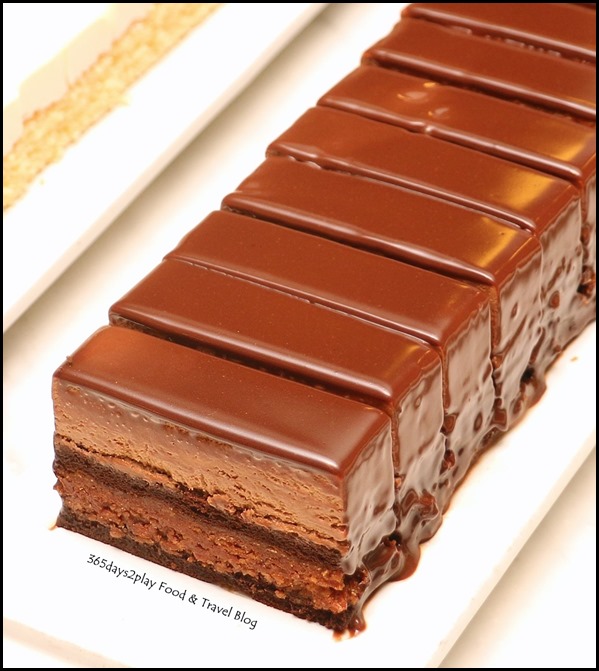 Had to just post a picture of this decadent chocolate cake. It was love at first sight, and tasted as good as it looks.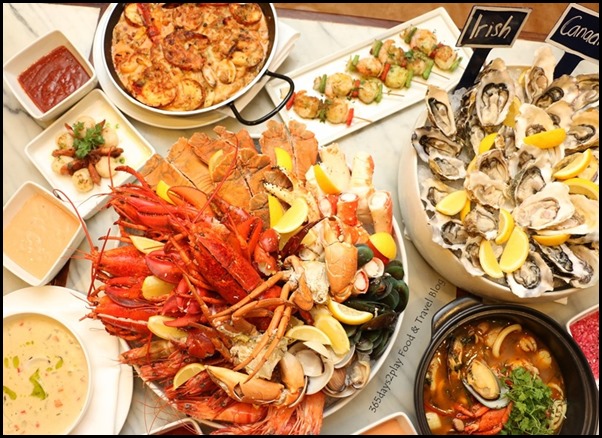 Ocean to Plate – A seafood Extravaganza buffet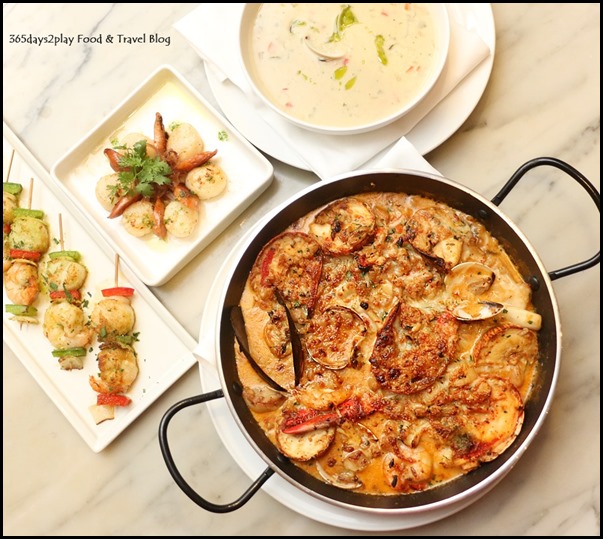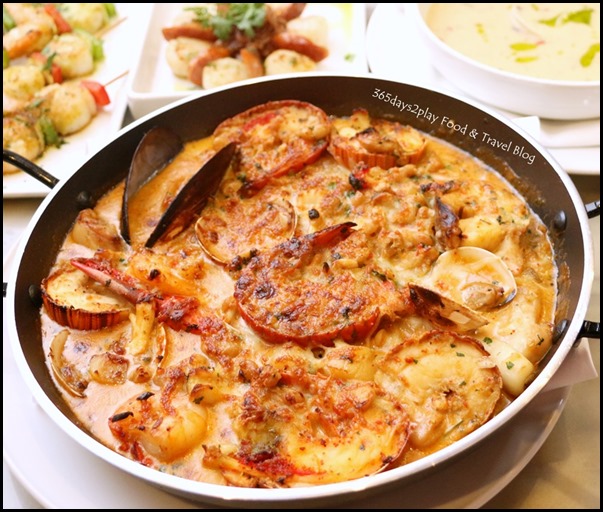 Gratinated French Cassolette of Seafood & Fish — Apart from the seafood on ice which everyone loves because there's lobsters and crabs, this is the dish to go for if you're pressed for time or not sure what to try. It's just chock a block with all the seafood goodies, topped off with cheese. What's not to love?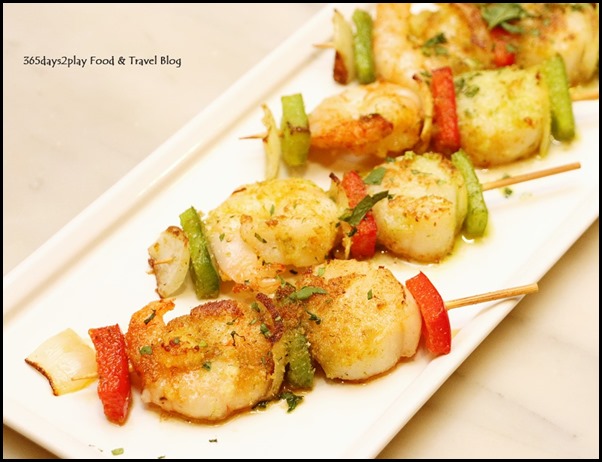 Assorted Grilled Seafood Skewers
Irish, French and Canadian Oysters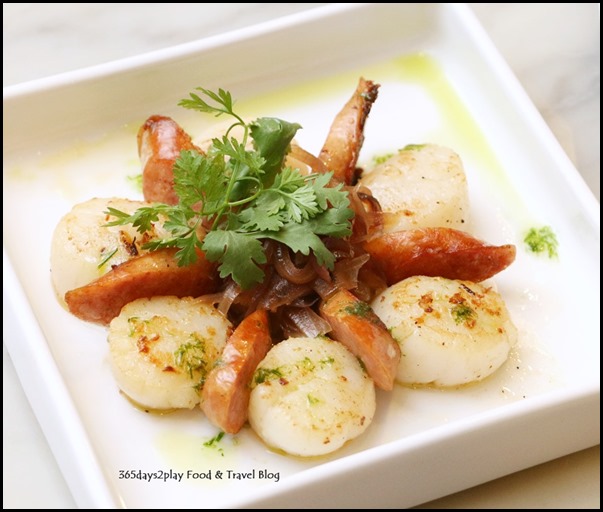 Sauteed Scallops with caramelised onion and Chorizo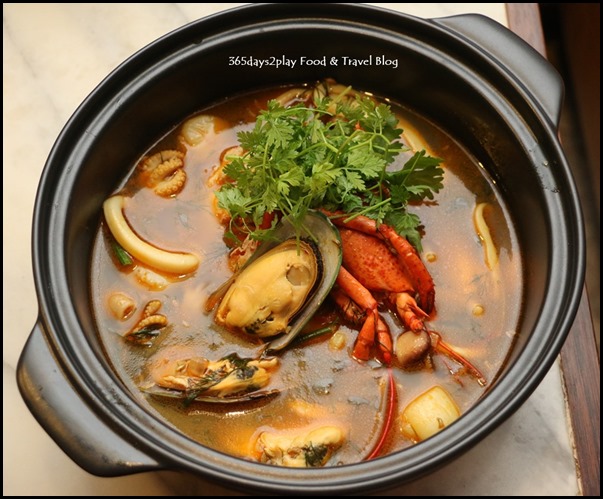 Seafood Bouillabaisse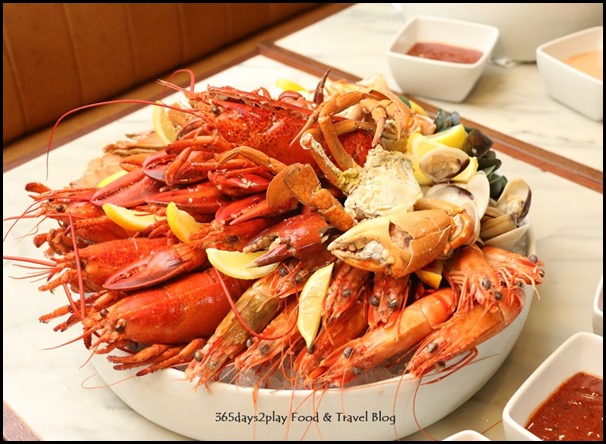 Seafood on Ice — All the expensive stuff….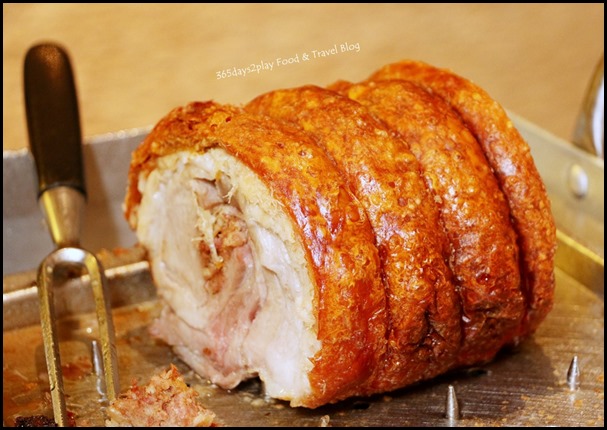 Roast Pork Saddle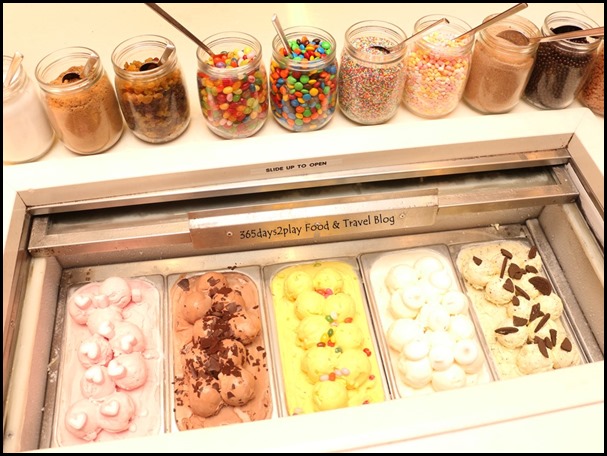 Ice Cream Bar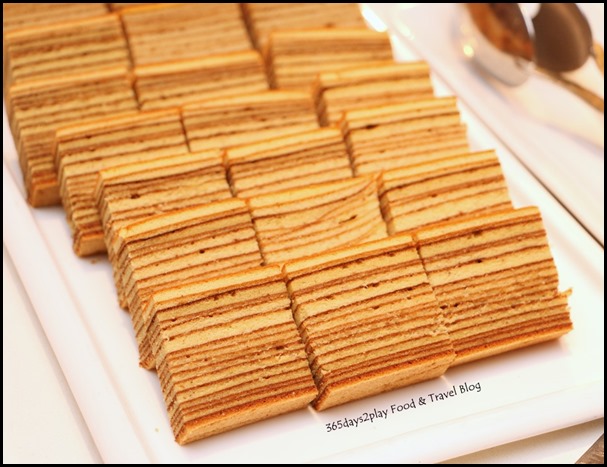 Kueh Lapis
---
Add me on Facebook, Instagram and Twitter if you want to be kept up to date with the latest happenings in the food and lifestyle scene in Singapore!
Other great eats at Marriott Hotel
Afternoon Tea at the Lobby Lounge
---
Marriott Cafe
Seafood Galore Dinner Buffet
6.30pm to 10.00pm
1 to 15 March 2017
Adult: $88++ per person
Child: $44++ per person
SINGAPORE MARRIOTT TANG PLAZA HOTEL
320 Orchard Road, Singapore 238865
Tel: (65) 6735 5800 Fax (65) 6735 9800
http://www.singaporemarriott.com/restaurant/marriott-cafe/