[Media Invite]
Glad to report that Dragon Bowl Restaurant is back with their popular 30% discount off all dim sum during lunch time. The last time they had this generous discount was during the Christmas period. I would have gone for it if I hadn't been so stuffed with Christmas festivities during that period.
Aside from the discount, now's a good time to go as Dragon Bowl has just launched new dim sum dishes as well as a Peking Duck Set. Scroll down to see the new dim sum dishes as well as the Peking Duck Set.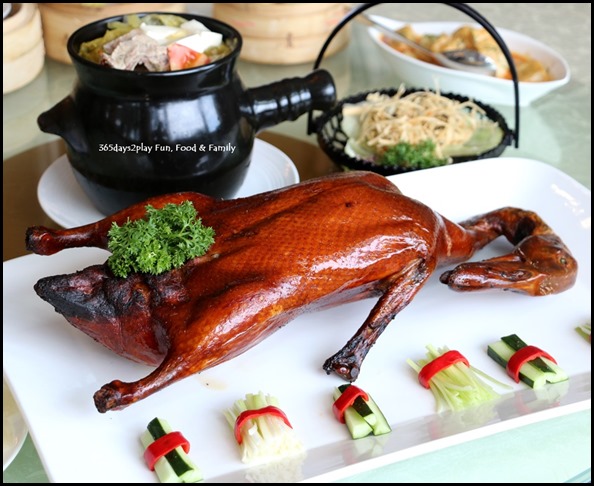 Roasted Peking Duck served 4 ways $98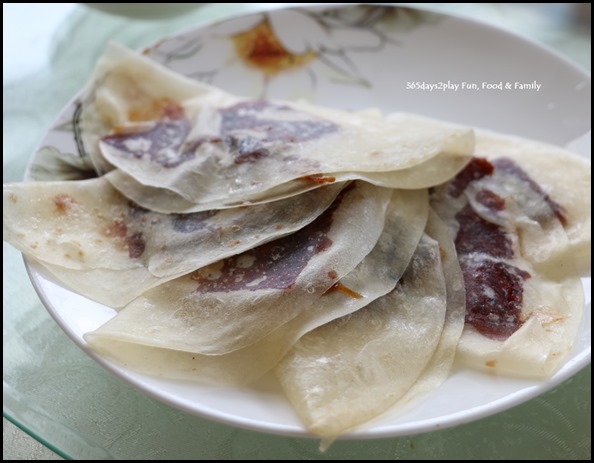 Wrapped in Chinese crepe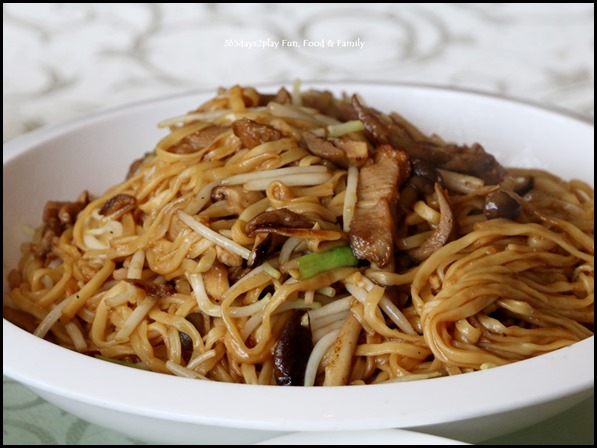 Braised duck E-Fu Noodles OR Fried Rice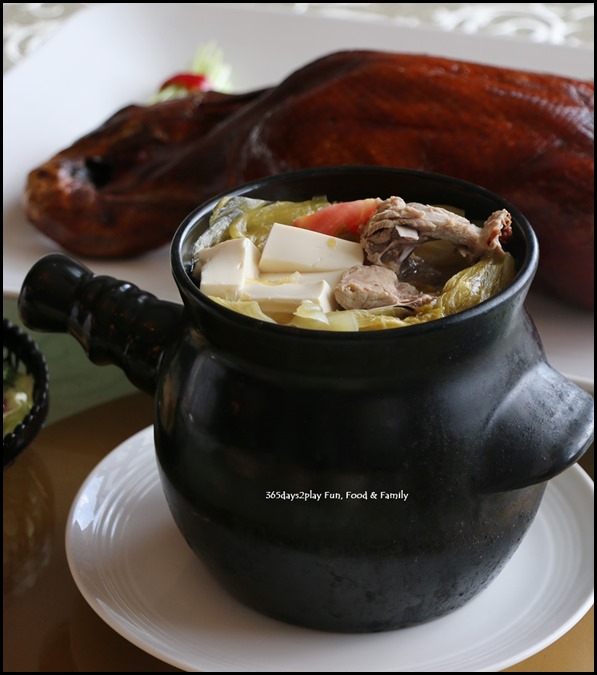 Double boiled salted vegetable duck soup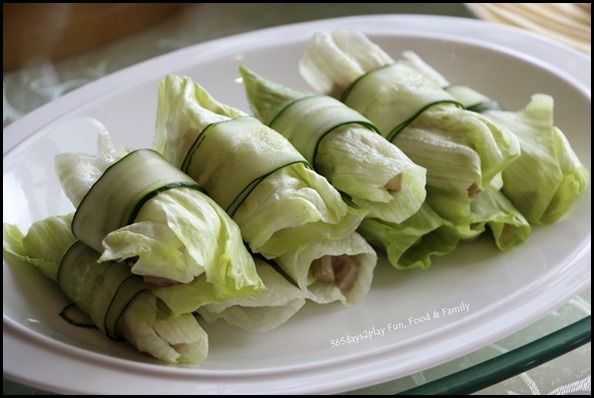 Diced duck meat with special sauce wrapped with lettuce
4 great ways to enjoy the Peking Duck. Peking Duck wrapped in Chinese crepe is of course a perennial favourite of most people, but I don't think I've ever had duck wrapped in lettuce before. A refreshing and healthy change, although I think less of that sesame special sauce would be better so as not to mask the flavour of the duck and delicate lettuce. I would also go for the e-fu noodles vs the fried rice, as not all Chinese restaurants offer E-fu noodles, plus I really liked the taste of the dish.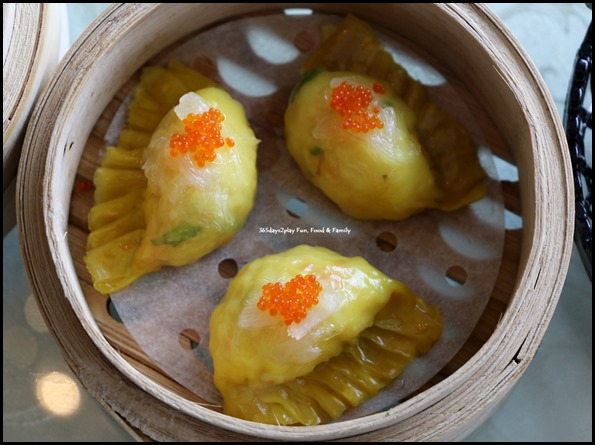 Steamed Sharks Fin Dumpling with Shrimp $6.80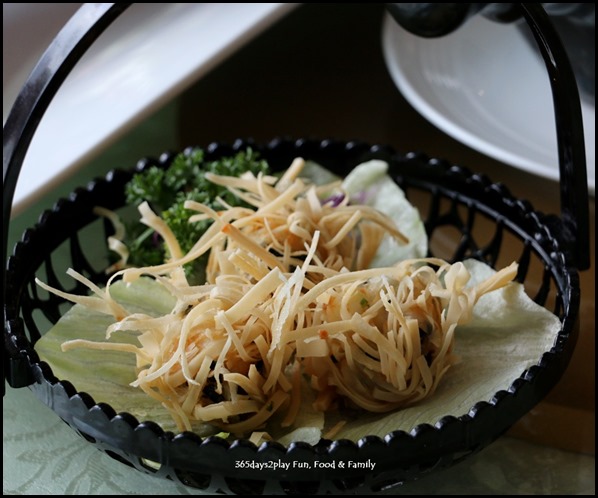 Deep fried Golden Prawn Ball $5.80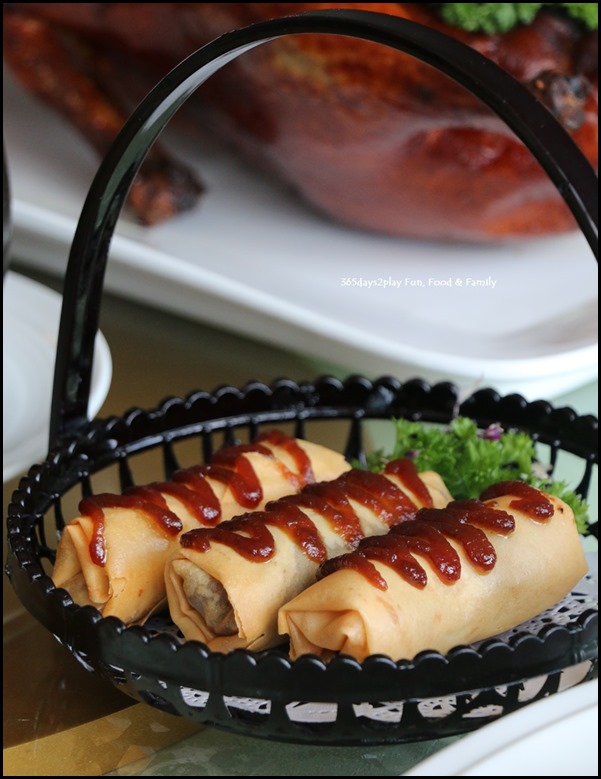 Deep Fried Honey Chicken Spring Roll $4.80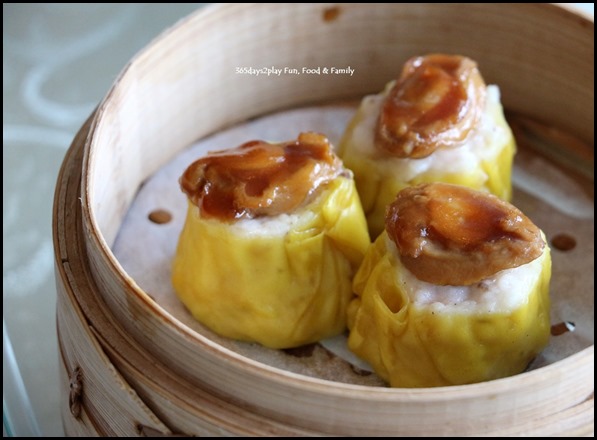 Steamed Abalone Siew Mai $7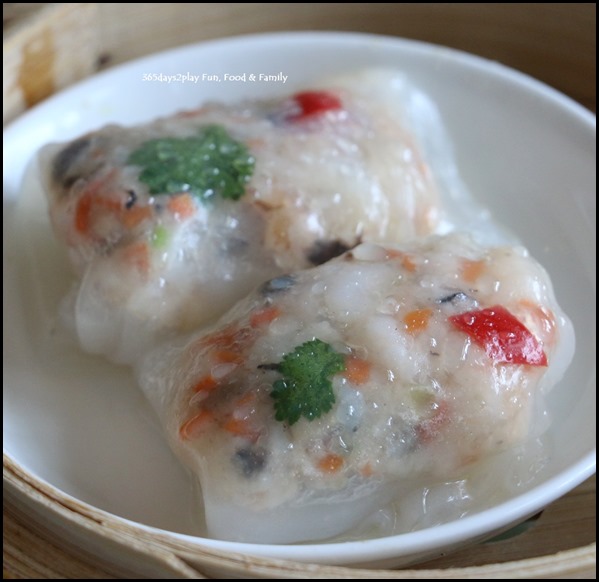 Steamed Crystal Prawn Roll $4.80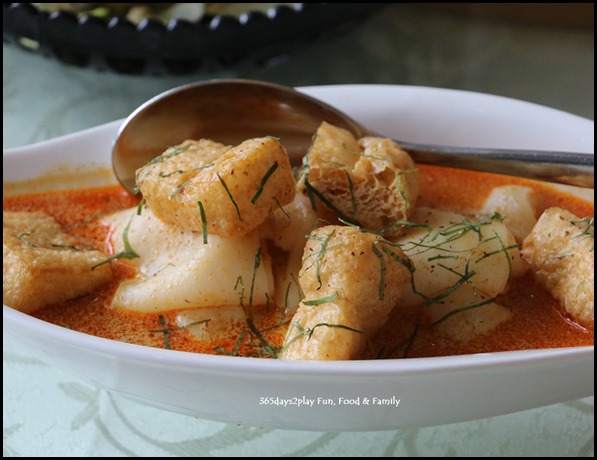 Steamed Laksa Cheong Fun with Shrimp $6.80
I remembered Dragon Bowl's dim sum dishes to be really good when I was there for the first time in December. Glad to say that they've not lost their consistency in that. All the 7 new dim sum dishes are worth a try, but if you could only pick one, I suppose the steamed Laksa Cheong Fun would be the one to order simply because I've never come across anything like it before! It's really good to see creative new dim sum dishes that work, because most restaurants stick to the few tried and tested dishes. Yes they may tweak the recipes, but by and large they are still the same. You will see that this Laksa Cheong Fun is markedly different, yet still delicious.
---
Add me on Facebook, Instagram and Twitter if you want to be kept up to date with the latest happenings in the food and lifestyle scene in Singapore!
Check out reviews of other dim sum restaurants.
---
Dragon Bowl Restaurant
3 Outlets : Marina Square | Aperia Mall | Greenwich V
6 Raffles Boulevard, #03-129A Marina Square, 039594
Opening Hours: 10AM—10PM
Tel : 6858 1588
http://dragonbowl.com.sg/
http://www.facebook.com/dragonbowlrestaurant
Marina Square Menu
30% off all dim sum
Marina Square outlet — Daily including weekends, PH and eve of PH until 5 April 2018
Aperia Mall outlet — Only on Saturdays and Sundays until 31 March 2018.