Can you believe that it's going to be Christmas soon? It's cliched to say this but seriously, where has the time gone? I was looking through my photo archives and reminiscing the celebration we had for Edward's 2nd birthday, when I realised that in just a few months time, it'll be time to celebrate his 3rd birthday!  Where has the round headed baby gone?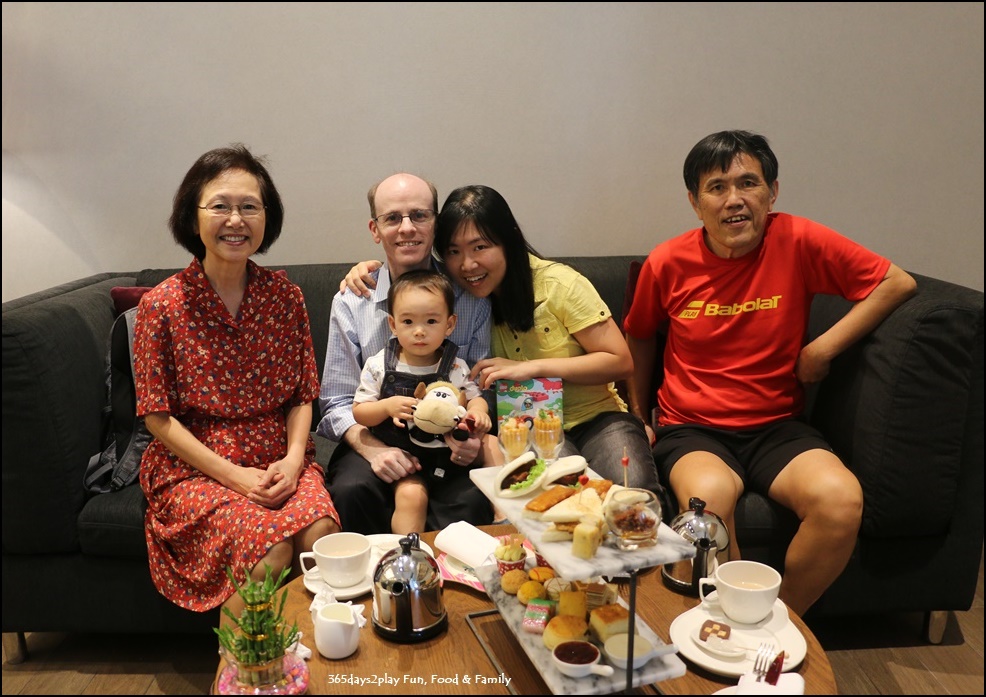 Speaking of celebrations, here's how we celebrated his 2nd birthday, over afternoon tea at the Swissotel Merchant Court. An apt time to be posting this because I often associate cosy afternoon tea sessions with Christmas time. Apart from Christmas posts, you'll be seeing more afternoon tea and staycation posts now that it's the holiday period! I certainly hope you love the Christmas period as much as I do.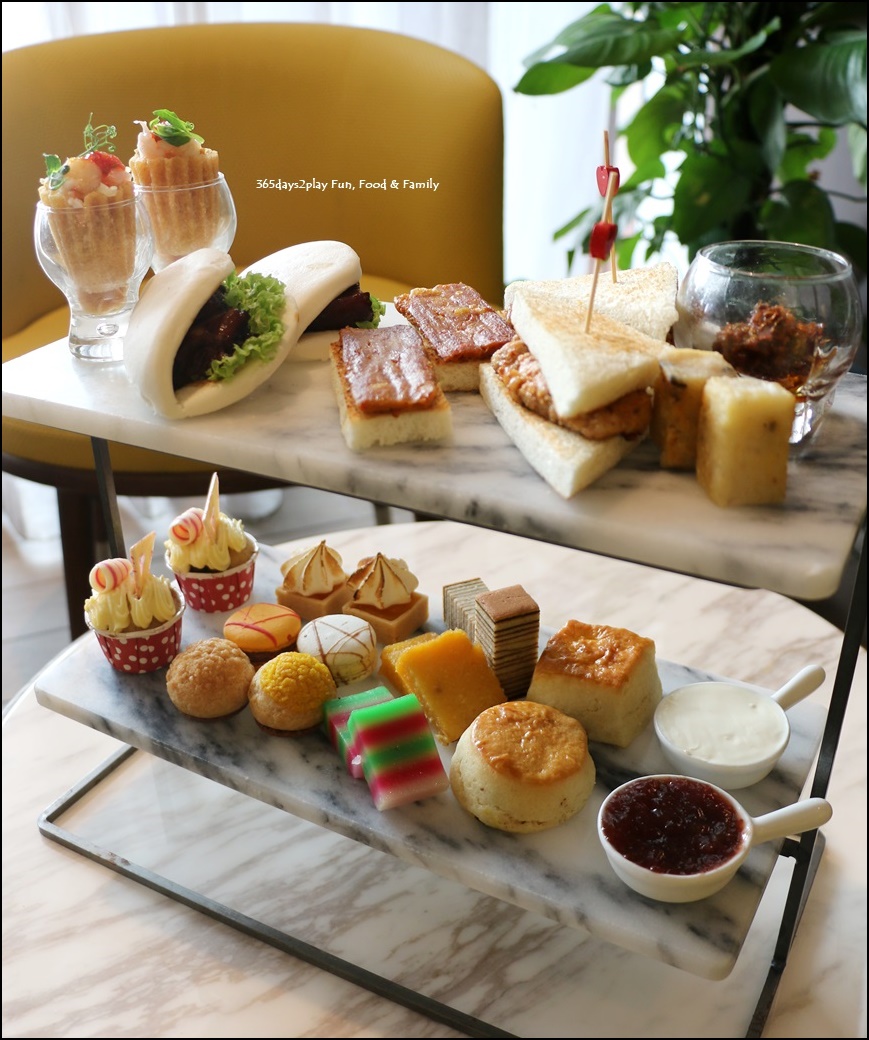 Swissotel Merchant Court Crossroads Bar serves a Peranakan inspired afternoon tea, available daily from 3pm — 5pm. Nyonya savouries such as petite braised pork bely in steam leaf bun, otak otak on toast, sambal ayam panggang sandwiches and freshly made kueh pie tee to name a few, will be served on a tiered platter. When we were there earlier this year, they also had a Western afternoon tea set, so we asked them to mix and match the items. The food you see below is for a 2 persons order. My parents came to join us for the cake cutting and candle blowing!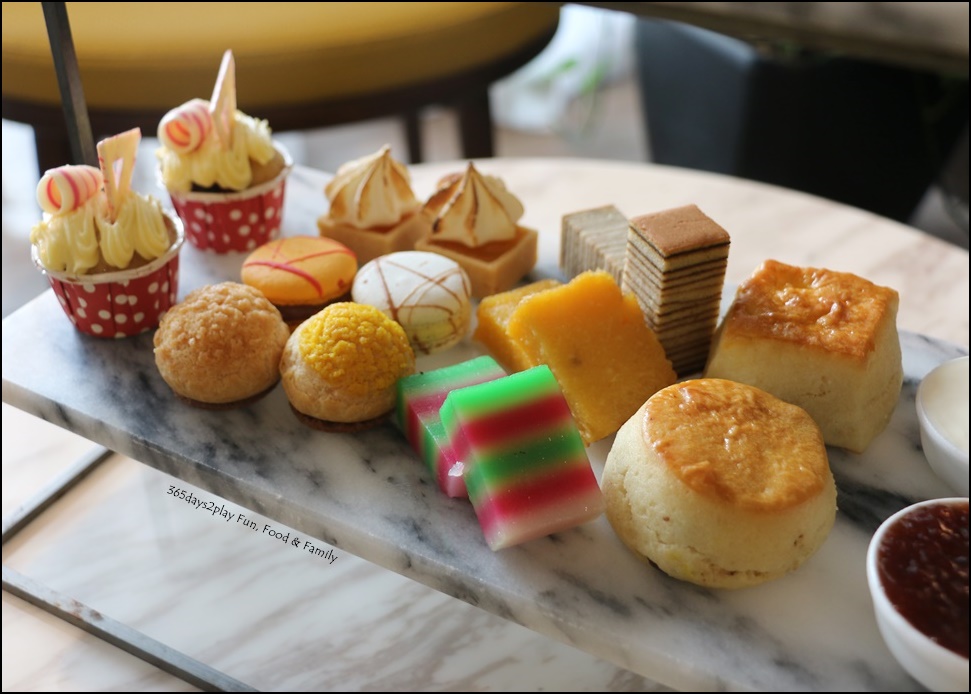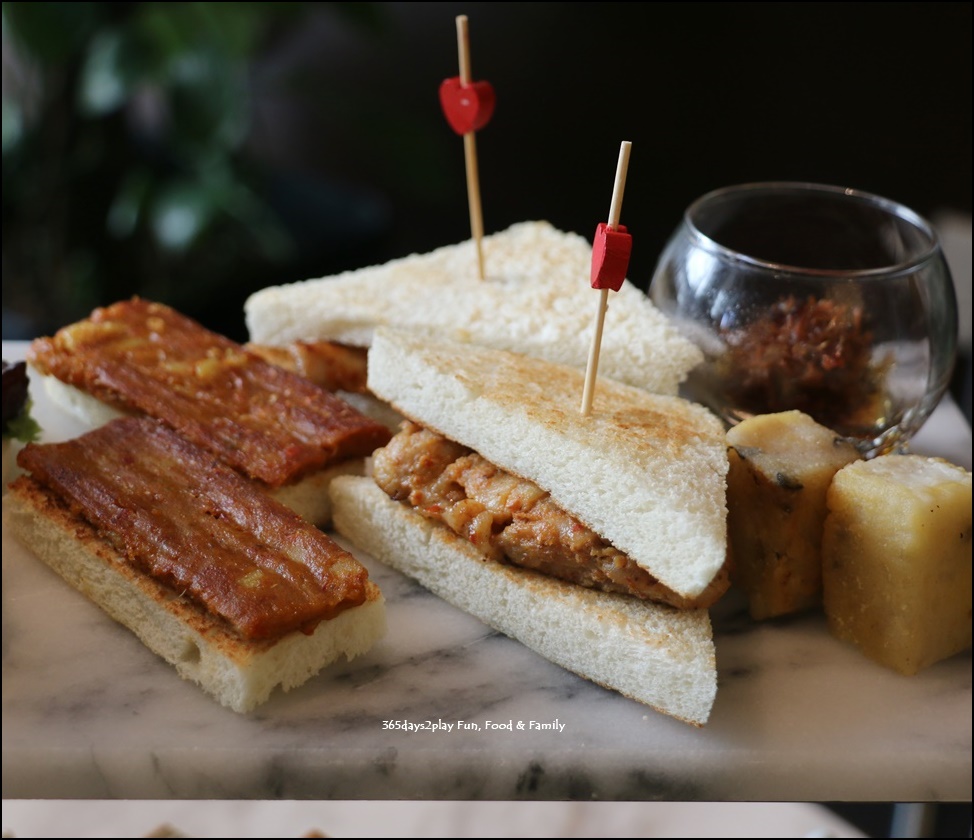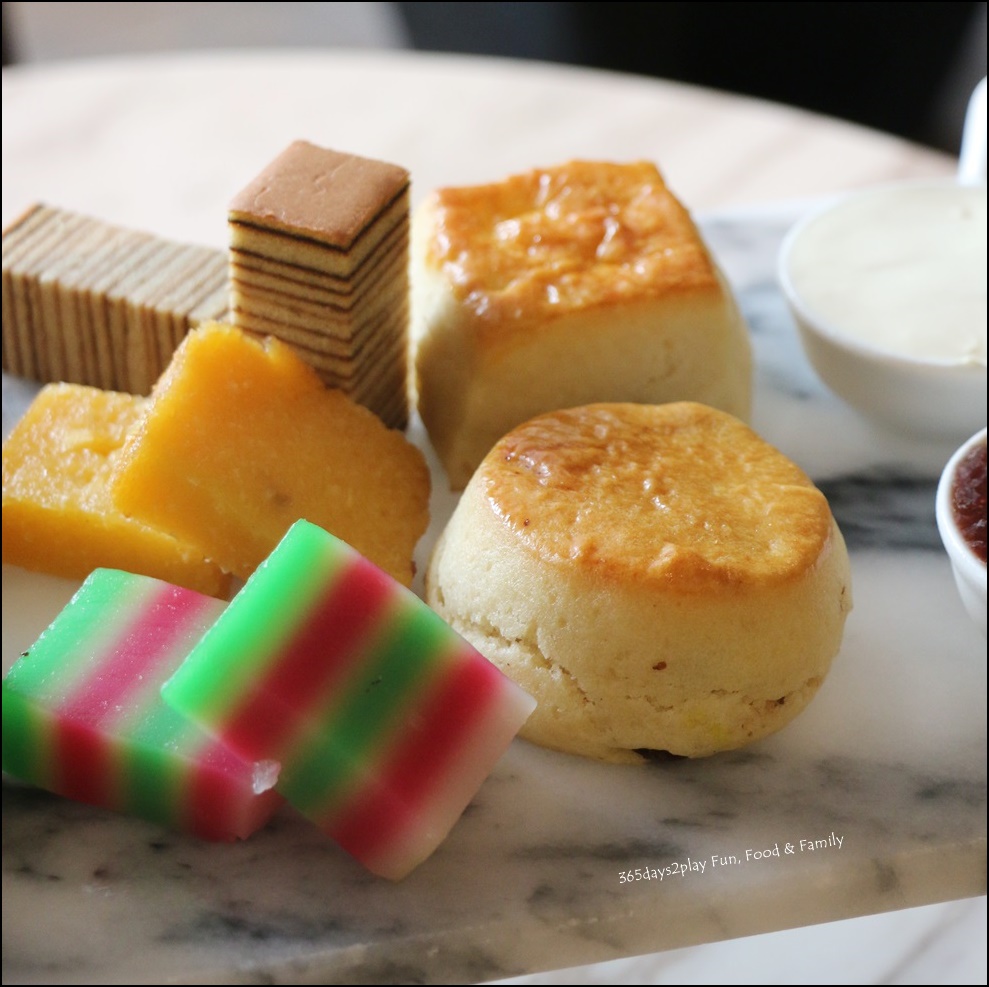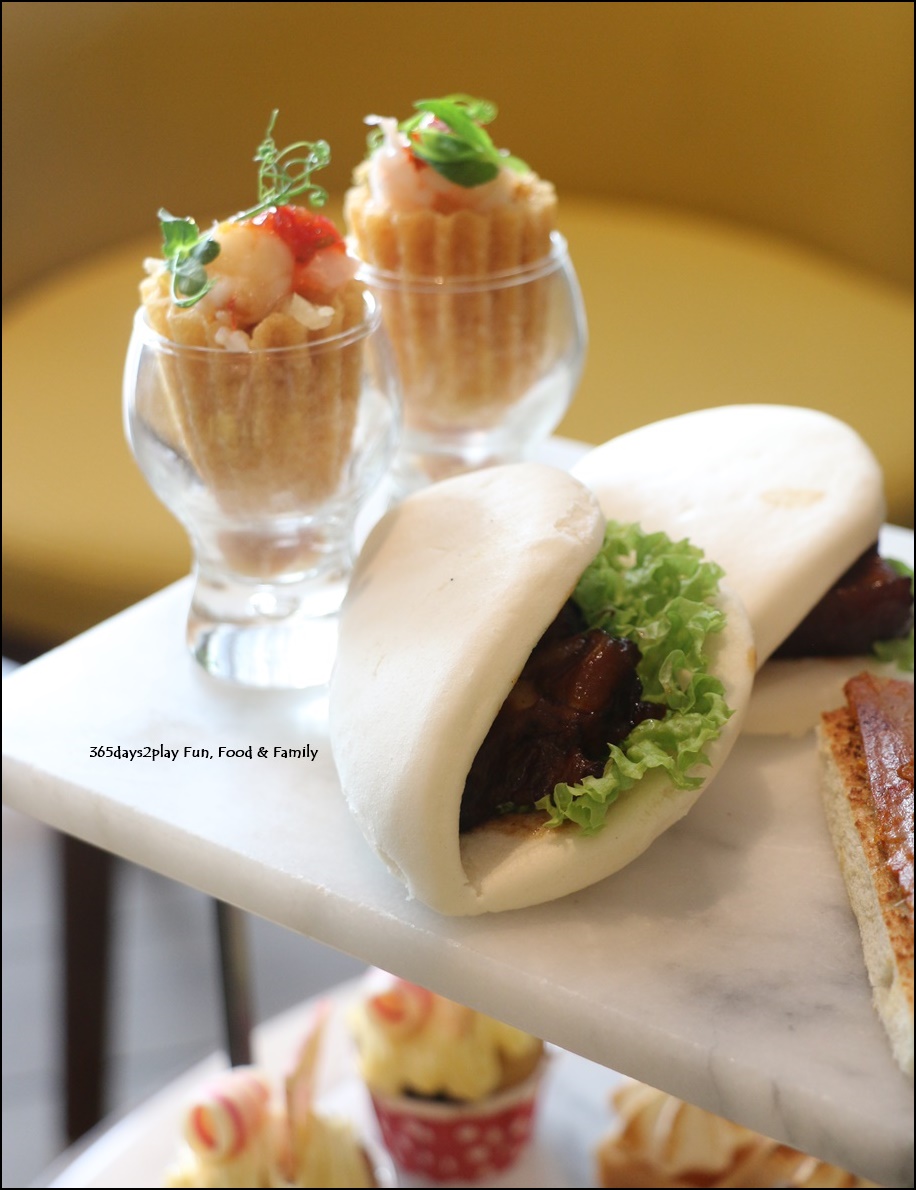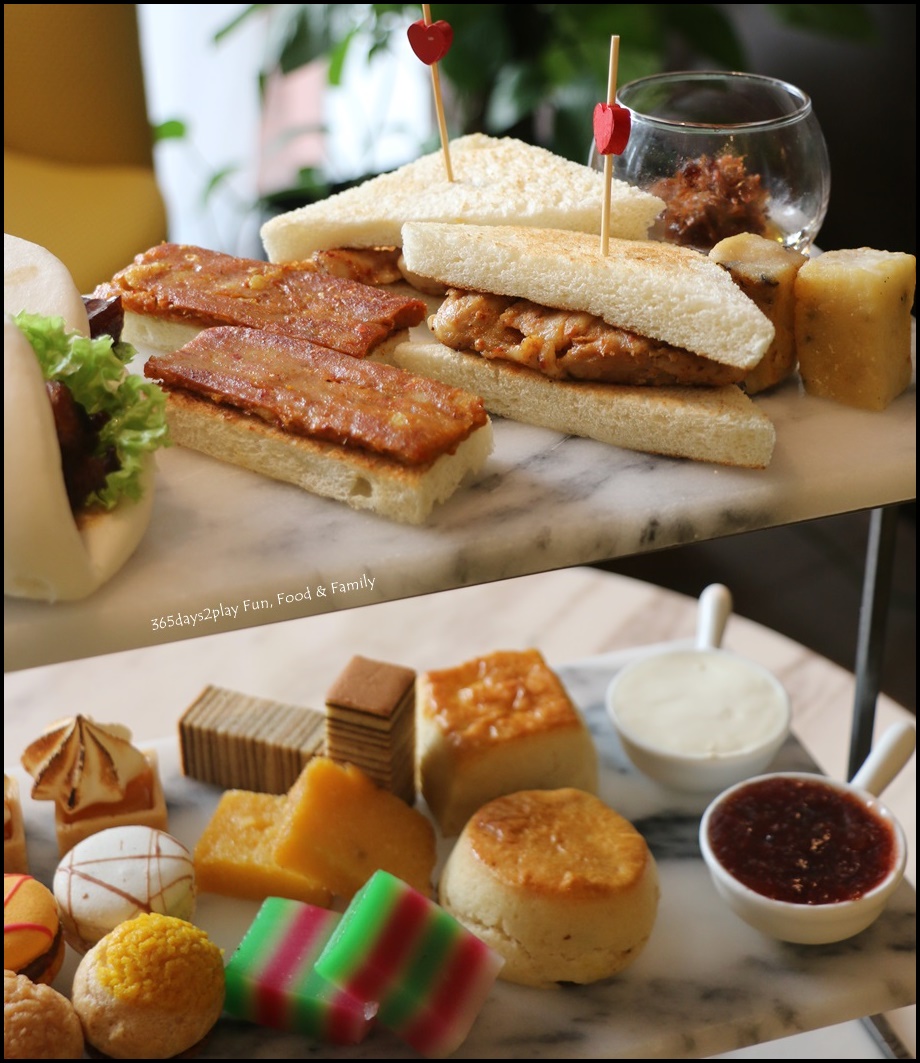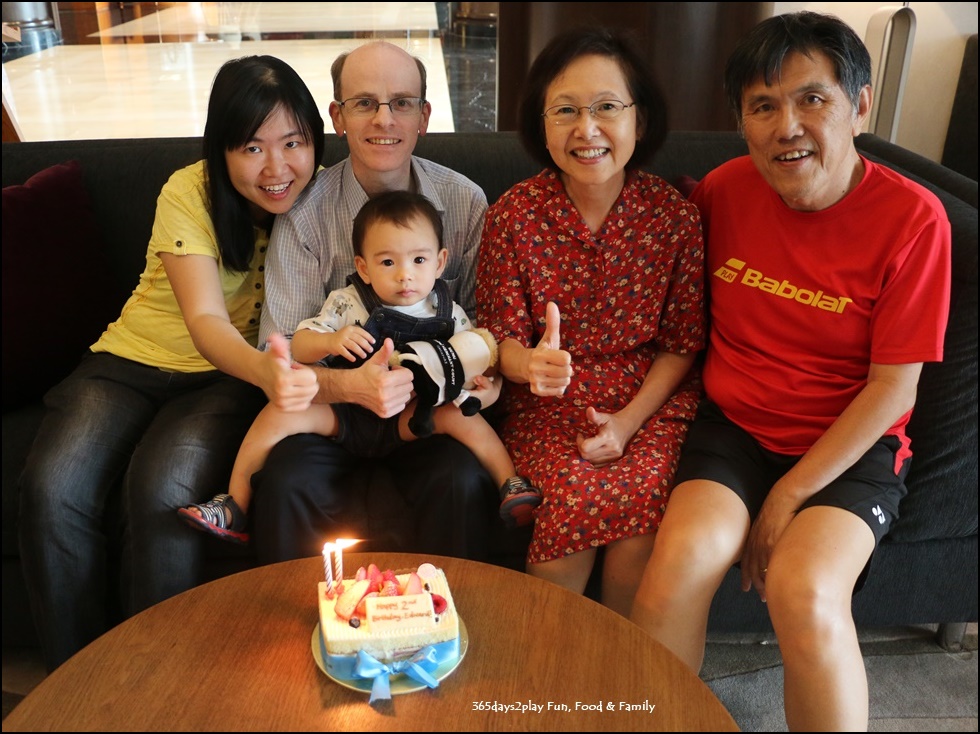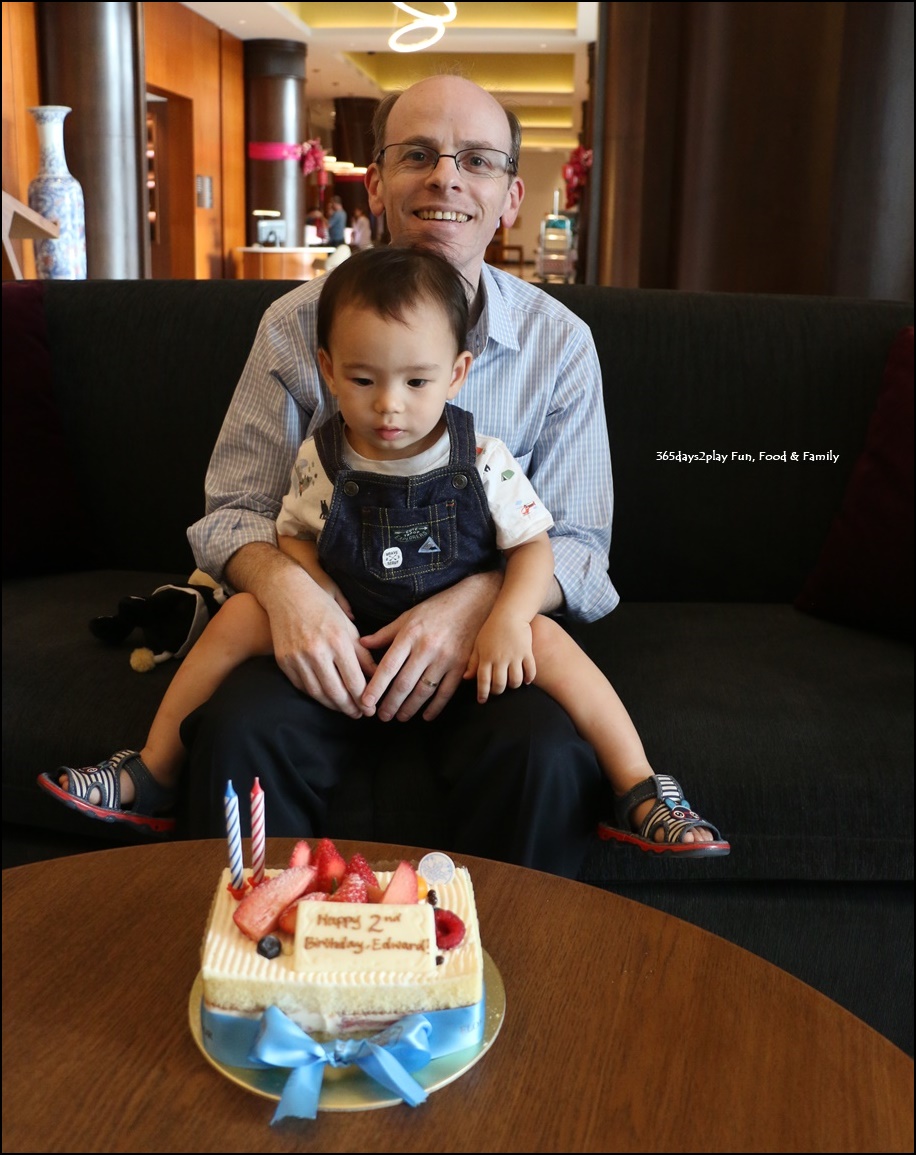 The cake is a strawberry shortcake from Flor Patisserie, my favourite flavour from there. Of course it doesn't matter what flavour the birthday boy likes, it matters more what his mother likes since I'm the one paying the bill!!!
Happy Birthday Edward!
---
Add me on Facebook, Instagram and Twitter if you want to be kept up to date with the latest happenings in the food and lifestyle scene in Singapore!
Swissotel Merchant Court Staycation with Baby
Swissotel Merchant Court Blue Potato Restaurant
Swisshotel Ellenborough Market Cafe (Buffet Restaurant)
---
Swissotel Merchant Court Crossroads Bar
20 Merchant Road, Singapore 058281
Tel : 6239 1847/1848
dining.merchantcourt@swissotel.com
https://www.swissotel.com/hotels/singapore-merchant-court/dining/dining-offers/straits-afternoon-tea/