Ever wished that cafe prices would not be as exorbitant as they are now? With Breadtalk Group's latest concept, this has become a reality, and hopefully a trend in the near future. Check out Butter Bean, which are currently located at Funan and Vivocity. The sunshiny cafe offers  modern Nanyang kopi/teh beverages brewed using "Western" methods. Food served here includes pocket sandwiches, open-faced toasts, baked goods, and mains, all freshly prepared daily on premise.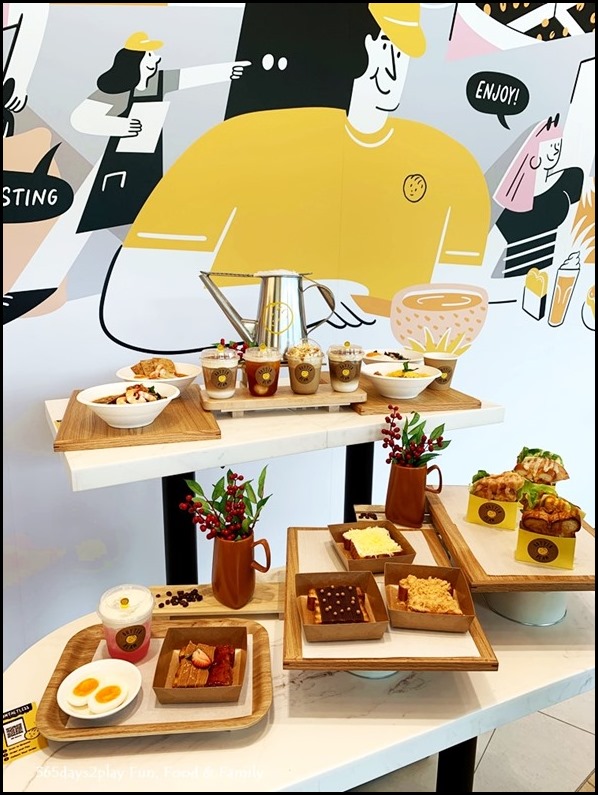 You will find that the pricing is significantly lower than your average cafe, although more expensive than ToastBox (also run by Breadtalk Group). For example the BBrulee Kopi / Teh Latte goes for $3.20, and an additional 30 cents more will get you lashings of gula melaka on top. The drink comprises fresh milk, Nanyang coffee and salted cream foam topped with a sprinkling of sugar, which is then torched briefly. If this sounds overly sweet to you, well it has passed the senior taste test because my father found it just right, and really enjoyed his BBrulee Kopi that he ordered a second. As for sweet-toothed me, I wouldn't mind having it just a tad bit sweeter, but unfortunately sugar levels are not customisable currently.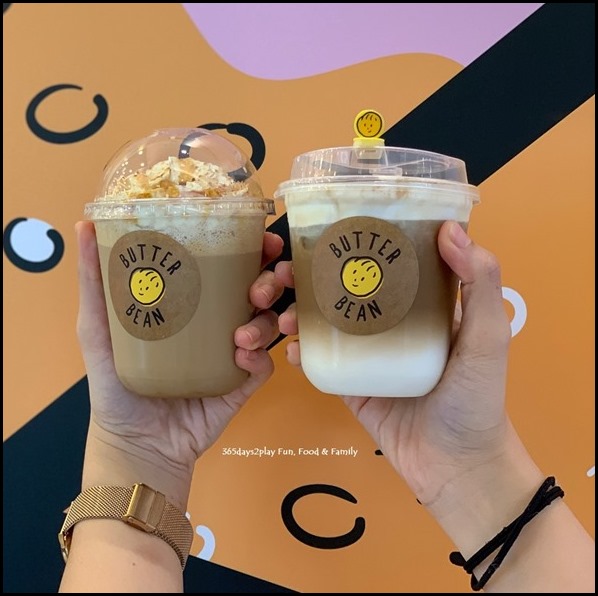 Just in case you were wondering about the beans themselves, Butter Bean uses the Torrefacto method to roast their blend of Arabica and Robusta beans. That means that the beans are coated with a layer of caramelised sugar before roasting. To ensure freshness, the beans are ground in small batches only when required, and brewed in a pan of hot water. You can think of this coffee base as Kopi-O Kosong Gao, that will be what goes into all their coffee-based beverages at Butter Bean.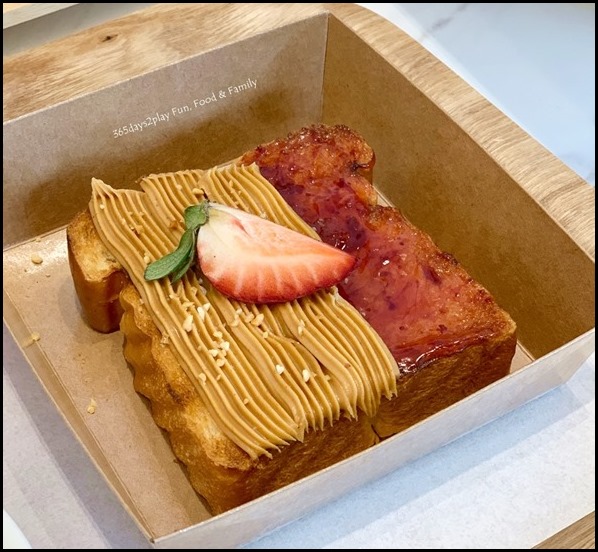 Kaya Toast is still available at Butter Bean, but via an open-face toast format instead. Special butter loaves are baked in house daily using NZ butter and Japanese flour and from there 1-inch thick slices are cut. Why 1-inch? Because it was found that this thickness renders a crispy exterior while maintaining a fluffy interior, when toasted. Aside from Kaya Toast, Peanut Butter & Jelly, Flossy Chick, Milky Milo and Say Cheese amongst others.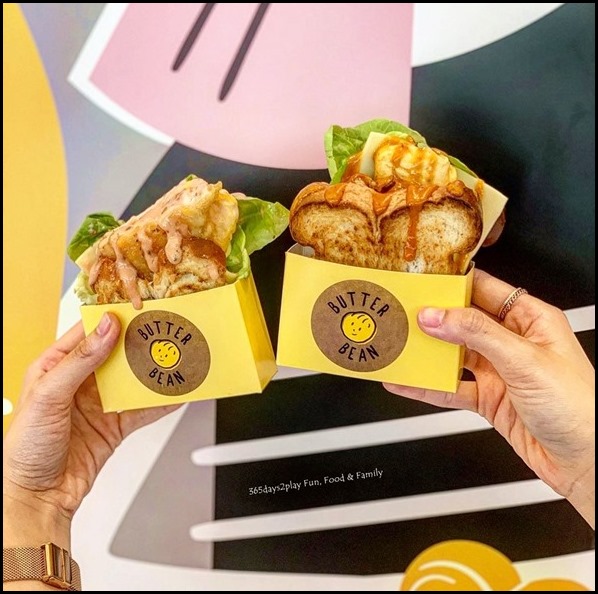 Something completely new that I've not seen from the Breadtalk Group is the pocket sandwiches, similar to Egg Stop, and to a certain extent, Isaac Toast. I particularly liked the Battered Fried fish option $4.60 but there are other options such as Crispy Fried Chicken and Basic Ham and Cheese. The ratio of toast to ingredients is good, but there is a practical purpose too. The 1-inch toast holds the ingredients well, and the ingredients don't fall out messily, a huge pet peeve of mine.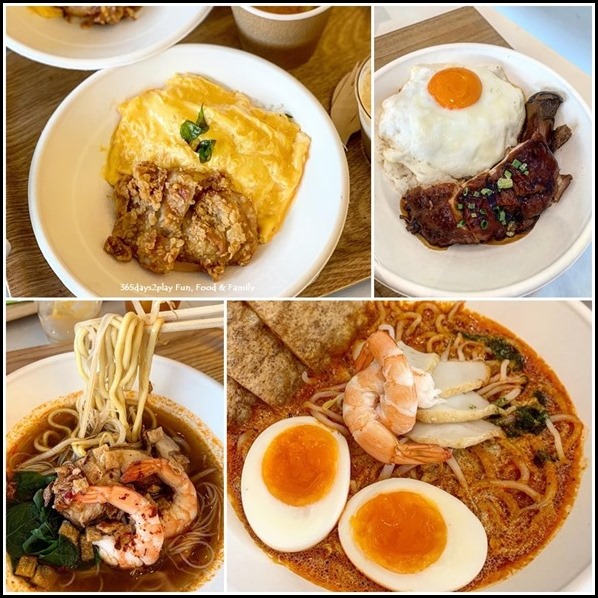 If you need something filling, Butter Bean provides mains too. I've never actually caught on to the idea of having mains at ToastBox. ToastBox has always been a snack stop for me. So I was pleasantly surprised to find that the mains hold their own at Butter Bean. The Curry on Sunshine and Hey You Hae Mee (both $6.80) in particular are worthy of mention. The former's curry packs a spicy punch, and is thoughtfully served separately. The chicken was beautifully tender while the eggs were actually quite fluffy. As for the prawn noodles, all my dining companions agreed that the broth was robust and flavourful, despite not having pork as part of the soup base.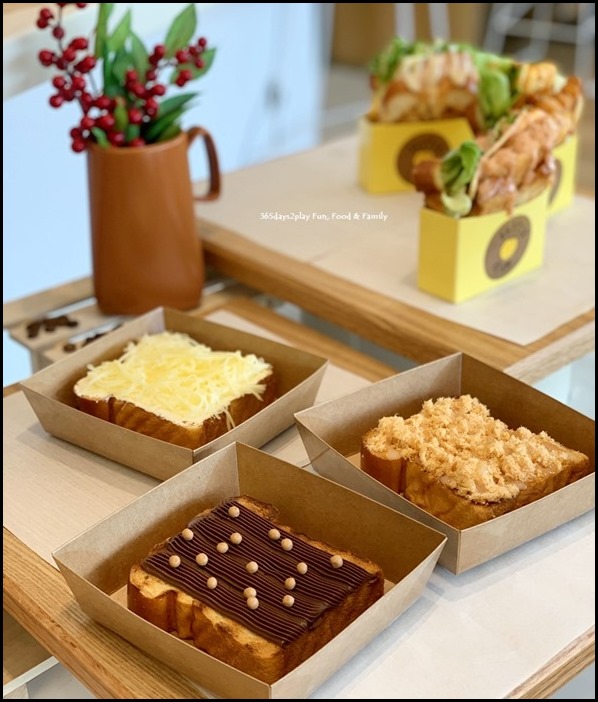 Really glad to see Butter Bean as a cafe option now. Pricing is affordable, food is good, the whole place is instagrammable including feature wall, and very importantly, soon to be halal as well when they eventually receive their Halal certification. A place where youngsters can dine with their parents with all feeling happy, including the wallet. I too am happy that I now have another kopi option when I wish to meet my Muslim friends, as up until now, the only other option would be Heavenly Wang. I really do hope more Butter Bean cafes will open, especially in the East!
If you want another cheap cafe option, have you checked out Hub & Spoke Cafe?
2 in one toast, just a sample done for media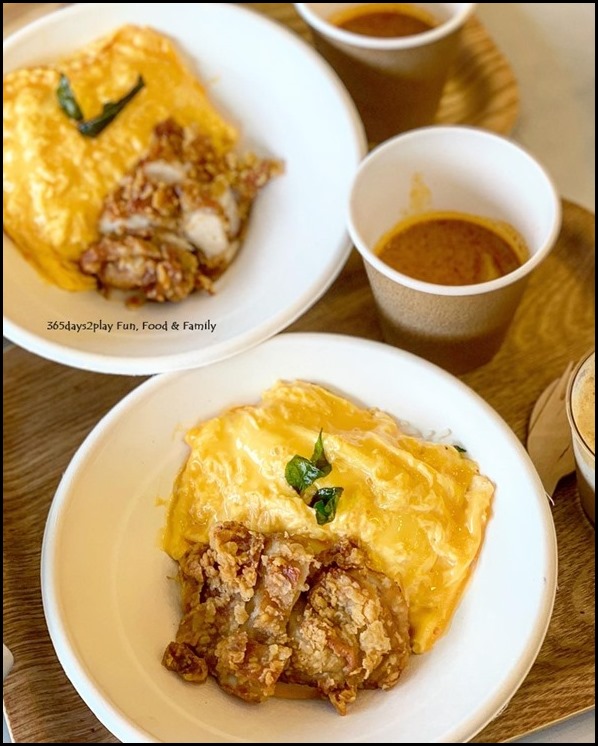 I really liked the tender chicken while my father said the curry had oomph because it was spicier than usual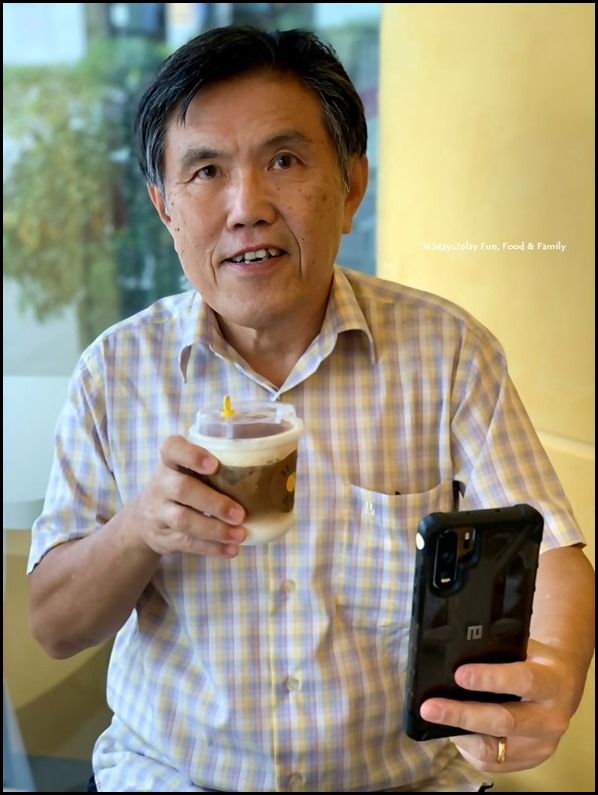 Happy senior citizen / influencer in training with his cup of Bbrulee Kopi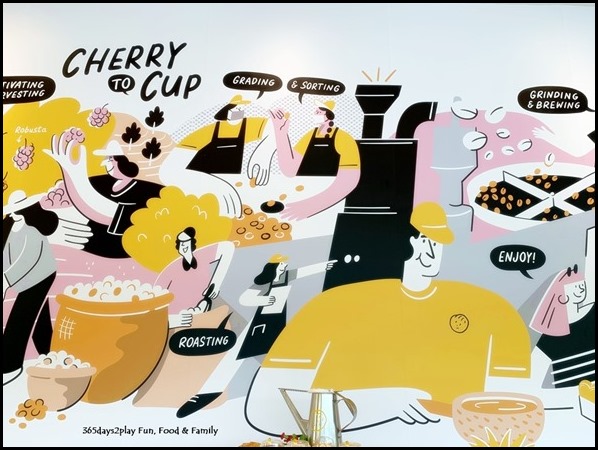 Vibrant "Cherry to Cup" wall mural illustrated by 8EyedSpud
---
Add me on Facebook, Instagram and Twitter if you want to be kept up to date with the latest happenings in the food and lifestyle scene in Singapore!
Another affordable cafe to check out — Hub & Spoke Cafe
---
Butter Bean
– VivoCity — 1 HarbourFront Walk, #01-207, Singapore 098585
8 am to 9pm (Sun — Thurs) | 8am to 10pm (Fri, Sat, PH)
– Funan Mall — 109 North Bridge Road, #01-01 Funan Mall, Singapore 179105
8am to 9pm daily
www.butterbean.com.sg
www.facebook.com/butterbeansg
www.instagram.com/butterbeansg