RIZU is an intimate and contemporary Japanese restaurant that recently opened in the Duxton Hill enclave back in September. The restaurant seats 38 and is well known for its vibrant rolls and sashimi. I'll be upfront, the prices are not cheap here, but you are offered exemplary service and quality of food that would befit the pricing.
If you are looking for a Japanese restaurant suitable to celebrate a special occasion, RIZU would be a good recommendation. They also have Omakase set menus, which allow you to "leave it to the chef" to curate a meal with the best ingredients of the day. And to really live it up, go for the wine/sake pairing as well. Diners during the month of December will also be able to be gifted a complimentary bottle of Champagne to all groups of four that are partaking in the festive Omakase menu.
Recently, I had the luxury to check out the Omakase set, and I must say almost every single dish was a winner. Each dish had been thoughtfully crafted by Head Chef Noboru Shimohigashi, which is evident in both plating and taste. Chef Nobru has over a decade of experience working in restaurants such as the Michelin-starred Ryuzu in Japan and Beni in Singapore. Scroll down to read my tasting notes for the Omakase set that I tried several weeks ago.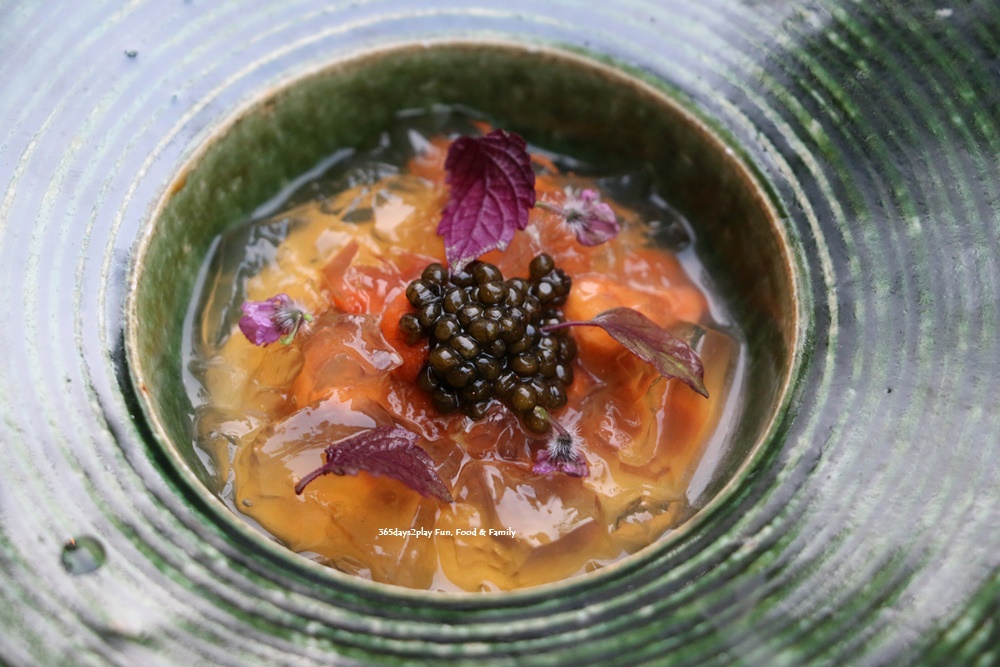 Appetiser of Cauliflower Puree, Caviar, Sea Urchin
The menu merely mentions this dish to comprise of cauliflower puree and caviar, but in actual fact there is so much more included. As a rule of thumb, I prefer not to have my sea urchin (uni) obscured with many other ingredients as I like the strong flavours in full force. But in this case, the cauliflower puree with its mild notes was the perfect accompaniment to the sea urchin. And that jelly had a lovely taste of the sea, which helped once again to enhance the flavours of the sea urchin. Excellent appetiser and paved the way for more good dishes to come.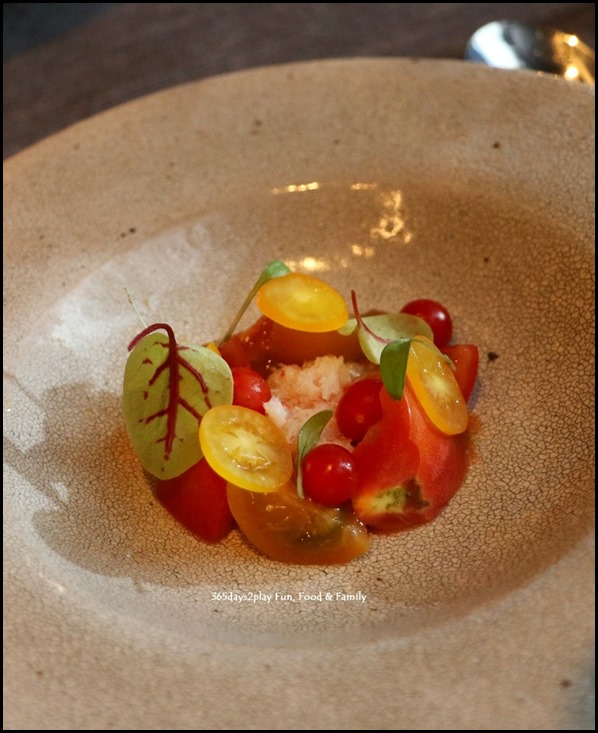 5 Kinds of Tomato Salad
5 different kinds of tomatoes, sourced from France as well as Japan. It may look like 4 types of tomatoes but the tomato sauce which ties the dish together is counted as one! Went very well with the crab in the middle.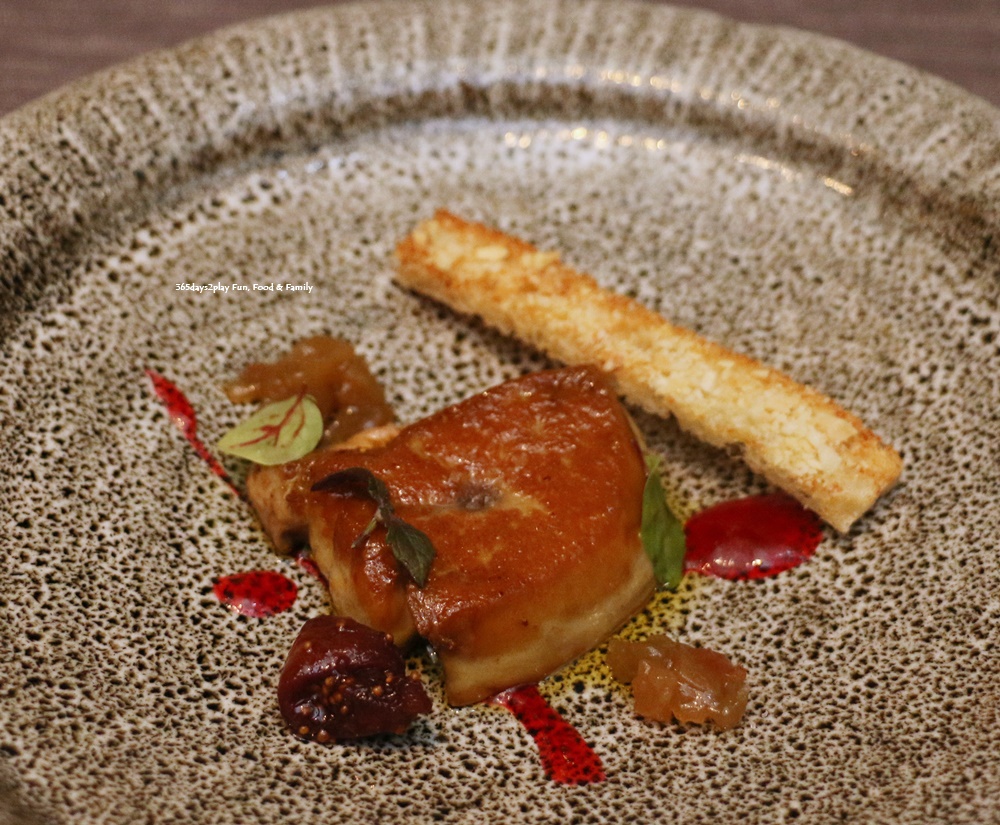 Foie Gras sauteed with Plum Sauce
Foie Gras needs no introduction. Seared with a crisp exterior and soft insides, and served with a very simple plum sauce accompaniment, this is exactly the way I like my Foie Gras. Didn't particularly like the peanut toast provided though, it seemed out of place in terms of flavour profile.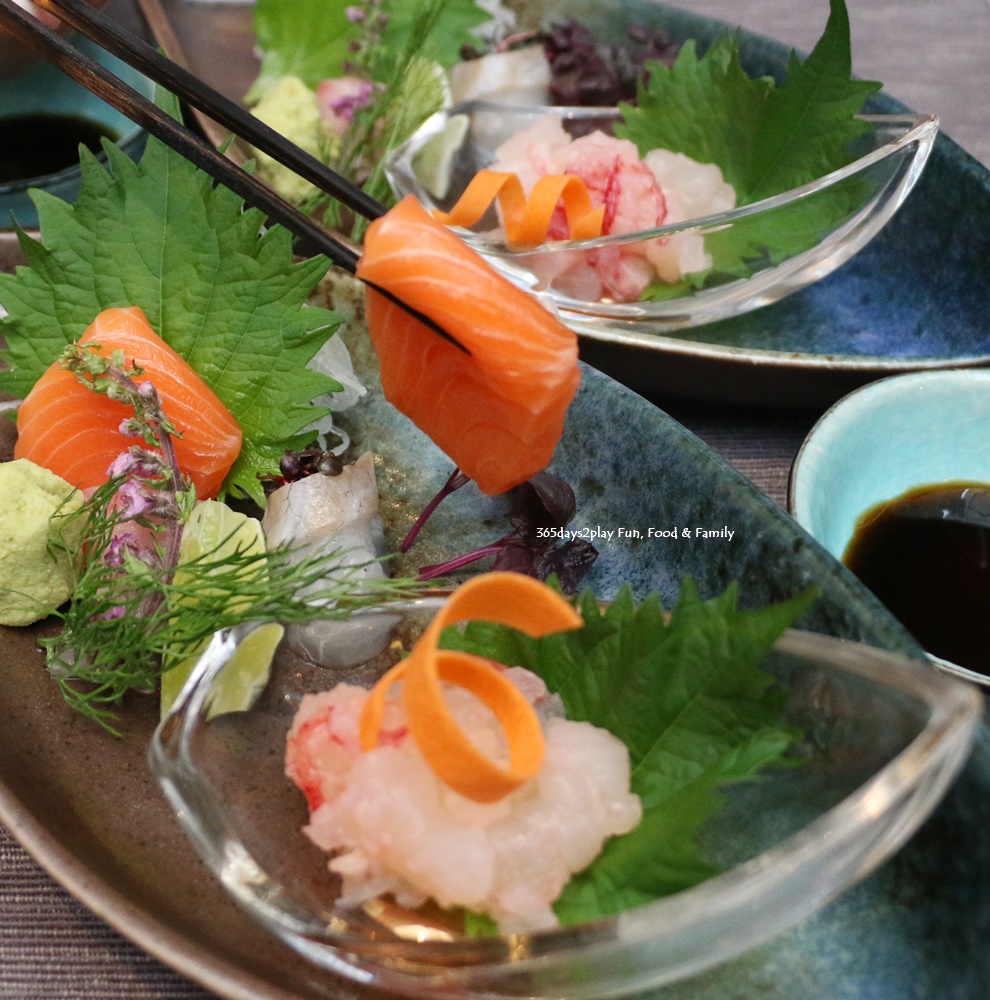 Ikedukuri Sashimi (Live Lobster and Four Kinds Sashimi)
Sashimi was very fresh. The lobster was particularly succulent, it being very recently alive prior to preparation. The addition of lime is an interesting touch.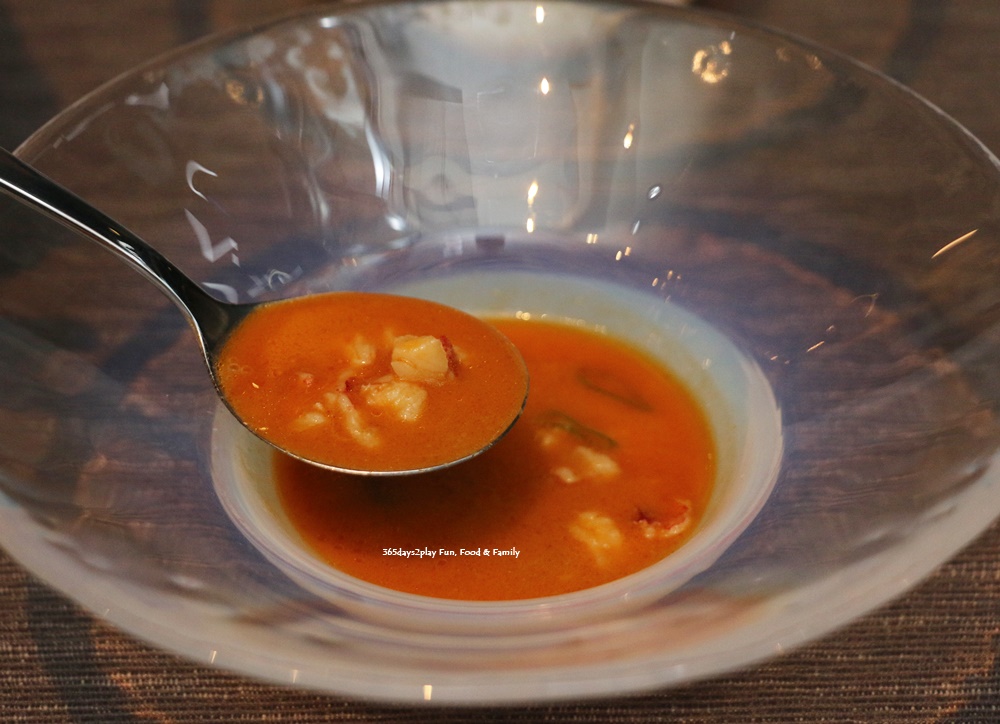 Lobster Bisque
Yet another lick the bowl clean dish! Loved the very rich tasting bisque. And because it's a bisque so it's not a thick soup, you just feel like you could have several more bowls of this.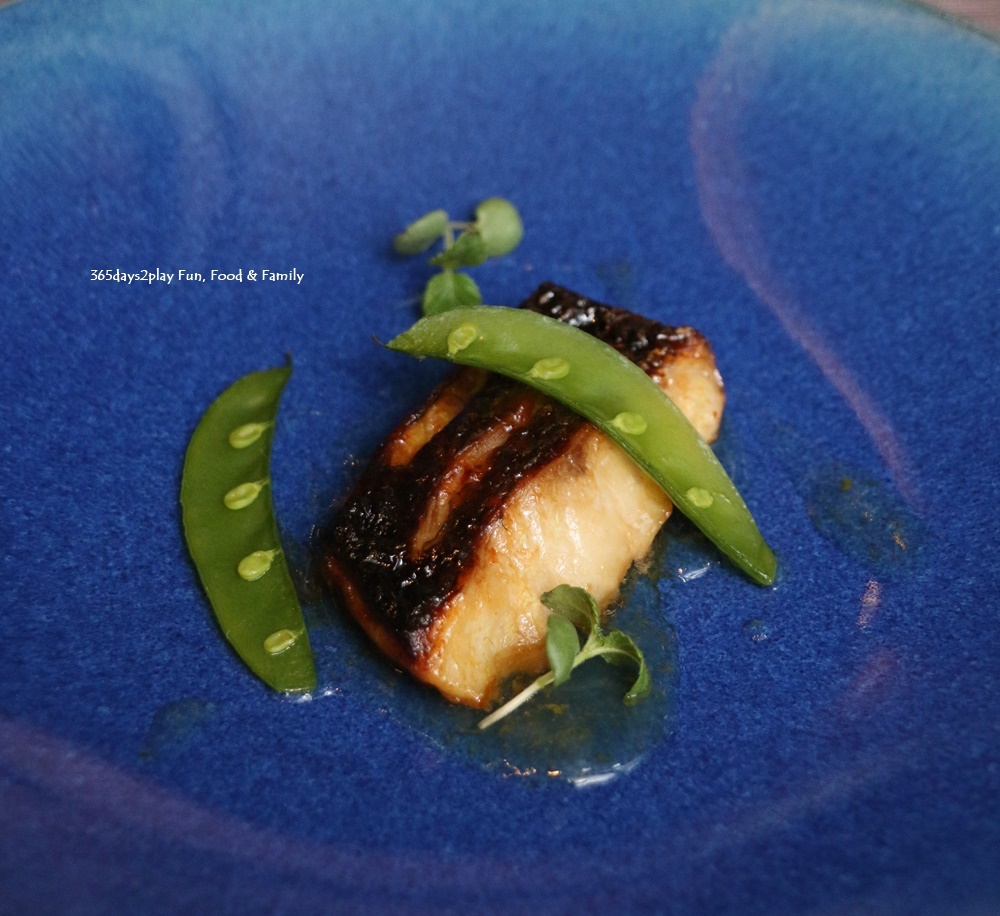 Kuromutsu (Bigeye Fish) grilled by Yugen Yaki Style
The fish, which was marinated with miru and soya sauce with yuzu base was really flavourful even for a fussy cooked fish eater like me.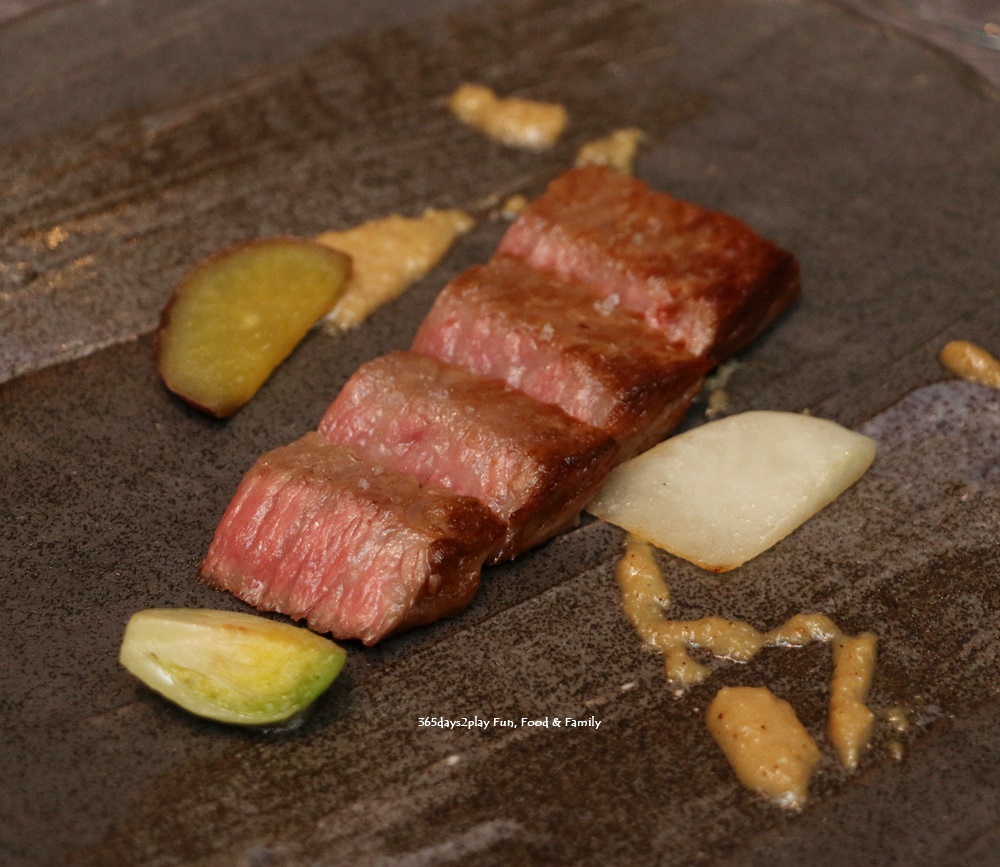 Wagyu A4 Striploin Steak (Sendai Beef)
Super tender and fatty. Devoured in seconds.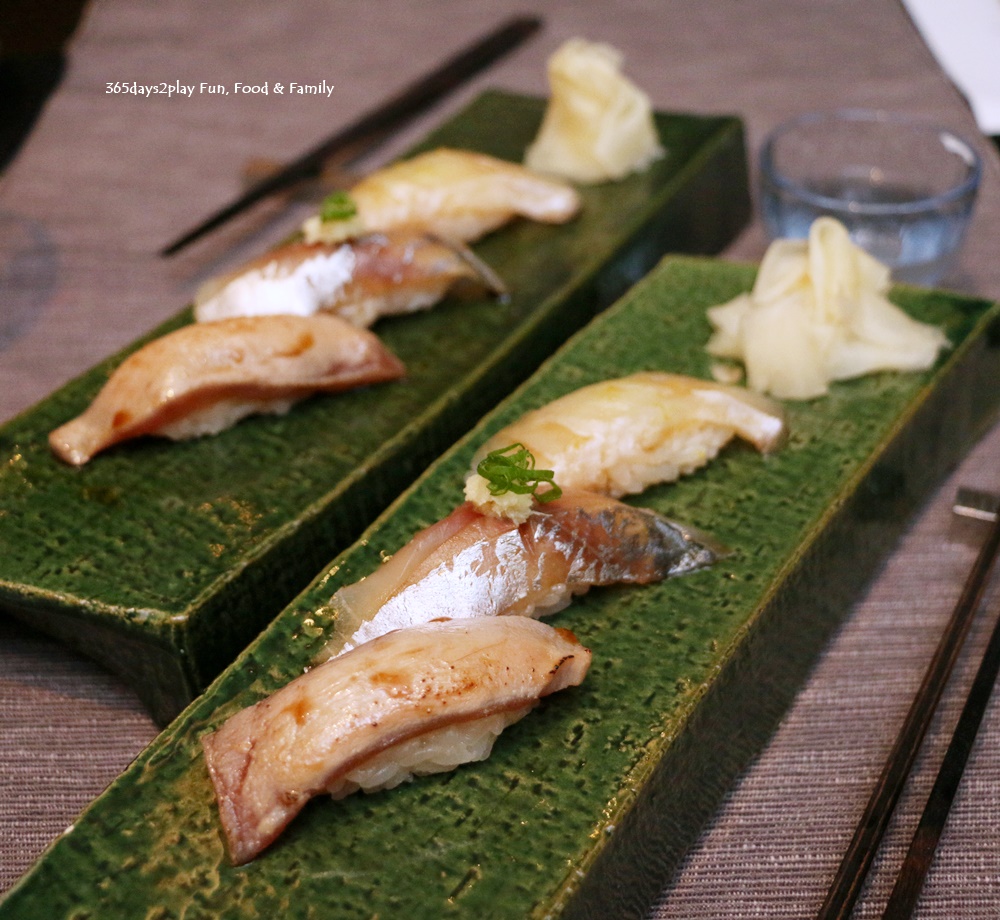 Nigiri Sushi
Halibut, horse mackerel and torched tuna were served, all brushed with soya sauce and wasabi. The sushi was nice, however the 3 of them had a similar flavour profile. I would have preferred slightly contrasting flavours.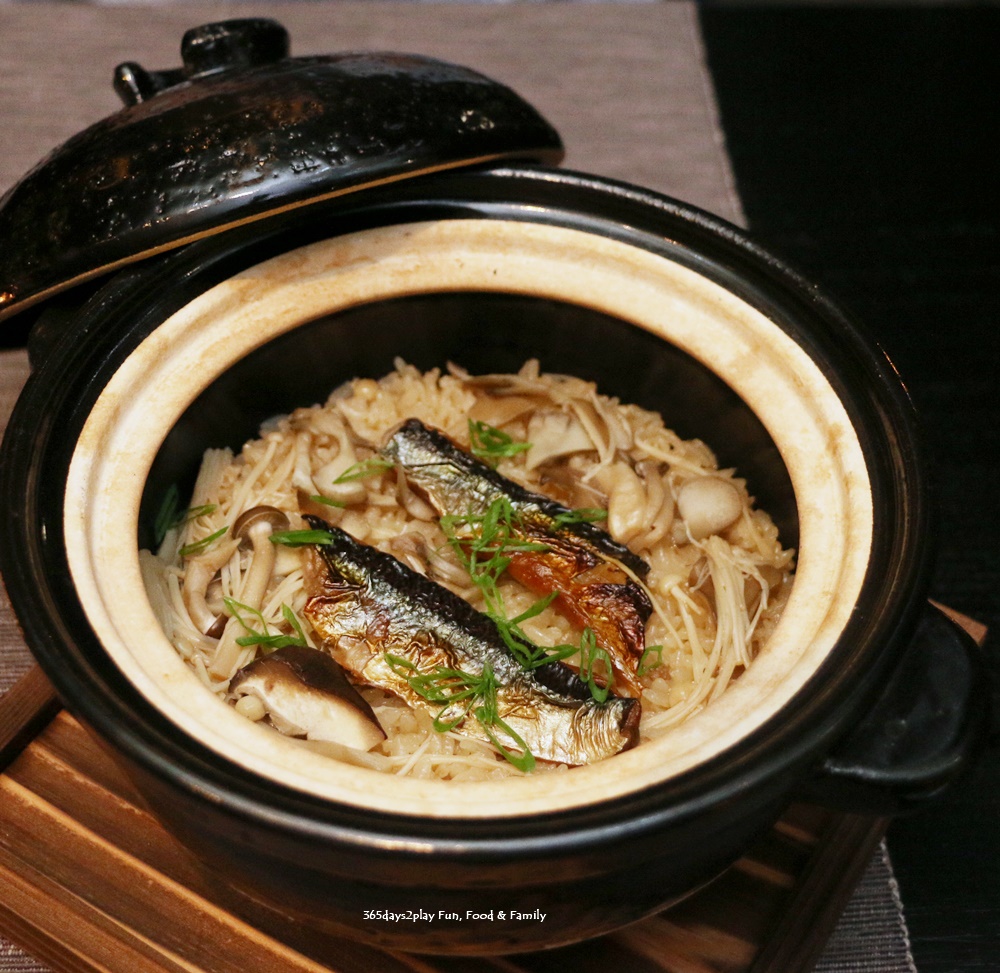 Seasonal Japanese Paella with Miso Soup (Saury Fish)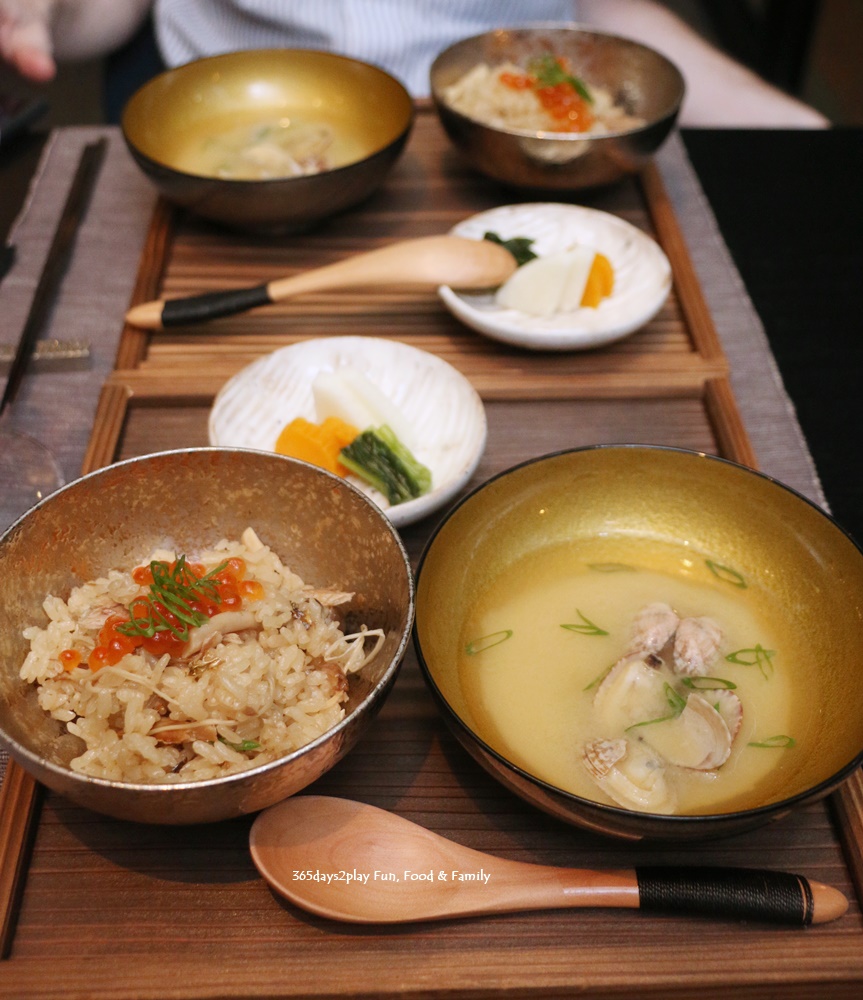 Seasonal Japanese Paella with Miso Soup (Saury Fish)
Interestingly, my dining companion said that the fish was too strong tasting, while I personally thought that the paella needed a bit more oomph.  The miso soup with clams however was fabulous to me. Whatever you cannot finish will be wrapped up into rice dumplings for you to take home. Such a thoughtful gesture and helps to prolong the meal experience!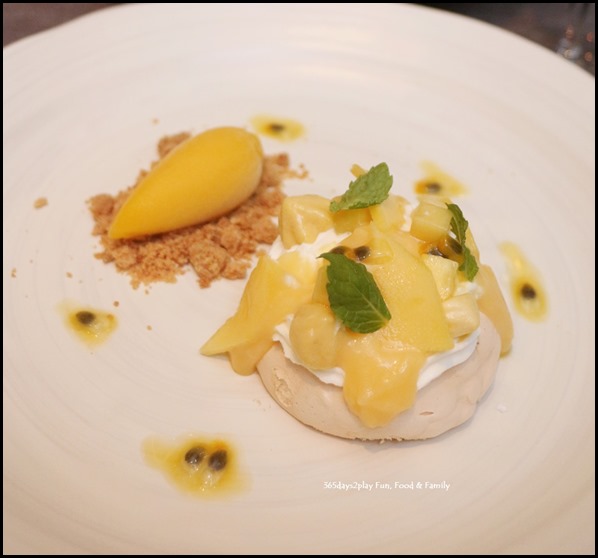 Yuzu Pavlova and Homemade Ice Cream
A Western dessert with a touch of Japanese from the Yuzu. Tasted so good it had me wondering once again when to return to have a second go at the Omakase! The meringue was extra sticky and not merely just crispy on the outside. Loved the textural contrasts.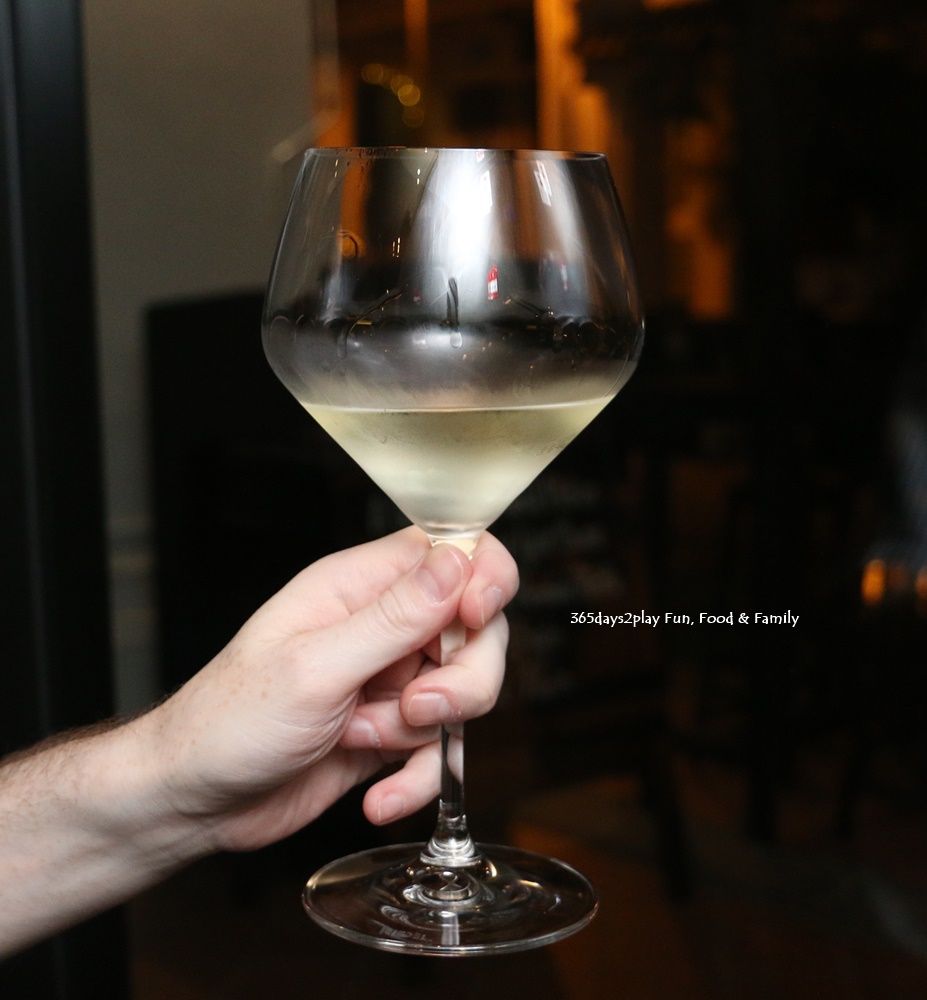 Cheers! Don't forget you get a complimentary bottle of champagne if you order 4 omakase sets from now until end December.
---
Add me on Facebook, Instagram and Twitter if you want to be kept up to date with the latest happenings in the food and lifestyle scene in Singapore!
---
RIZU
39 Duxton Hill, Singapore 089617
Opening Hours: Tuesdays — Sundays: 5.00pm — 11.00pm | Mondays: Closed
For Reservations visit: http://www.rizu.com.sg/
Menu : http://rizu.com.sg/menu/
Omakase : $198 for 2 mains | $158 for 1 mains
Wine and Sake Pairing $128 / $108