If you know me, you'd know that I love dining at French restaurants. I love the immaculate looking dishes and I love the exemplary service that often comes with dining at such restaurants. Yes, it's not cheap, but just as you would spend money to entertain yourself at the movies, the same could be said about spending it at a restaurant to get several hours of enjoyment.
One of my favourite French restaurants has got to be Absinthe Restaurant Francais. Tried them once when they were still at Bukit Pasoh, and tried them once more for dinner after they had moved to Boat Quay. Third time lucky, I had the opportunity to partake in lunch this time round.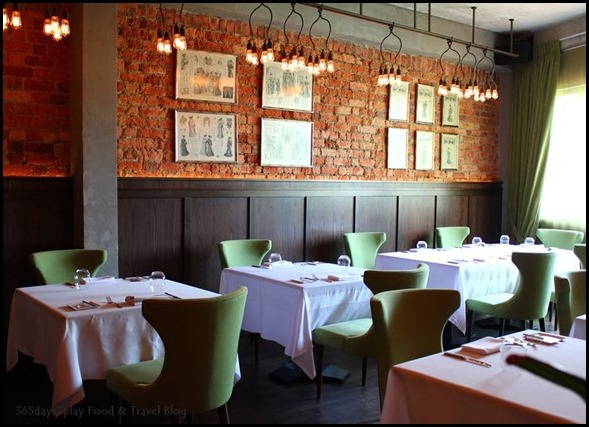 Absinthe is one of the few restaurants along Boat Quay that is open for lunch on the weekends. There is a special Saturday ala carte menu which is slightly more affordable as compared to the dinner menus. Saturday lunch is a good opportunity to check out Absinthe, especially if you want a more light-hearted atmosphere. Come in the evening and you probably feel like you have to know which fork or knife to use, or feel like you have to keep your voice down. Although after 3 glasses of wine, everyone forgets about that.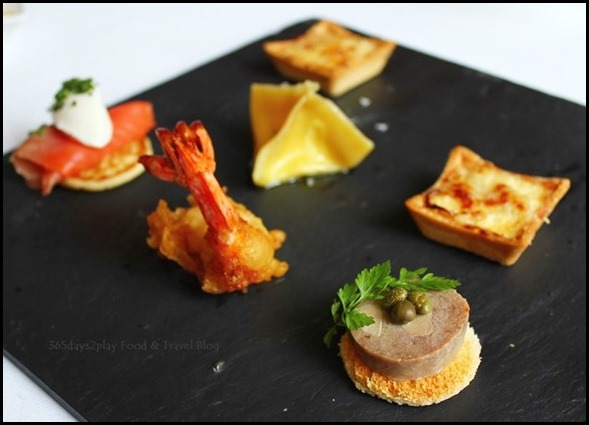 Finger Food Platter $13
I love canapes and so this was a great order for me. Come to think of it, you can't really get finger food served like this on a menu. You either get these at cocktails (of which is at the whim and fancy of the host of the event), or you are served 1 or 2 items as amuse bouche.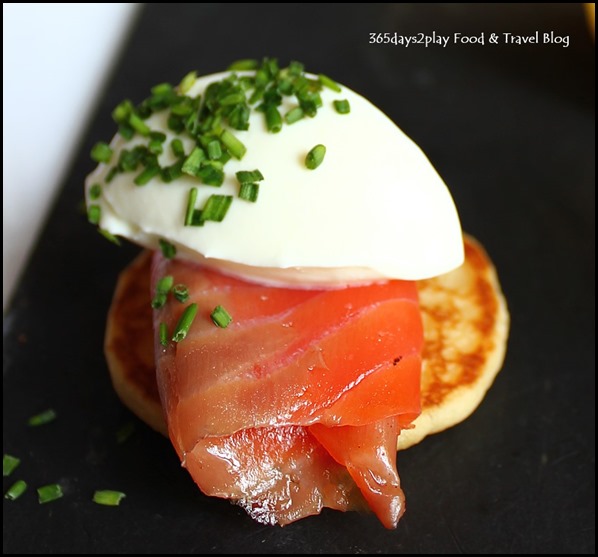 Closer look of the smoked salmon with sour cream on a blini aka mini pancake. As what my UK Canapés Expert friend would say, it's hard to go wrong with smoked salmon!