If you know me, you'd know that I love dining at French restaurants. I love the immaculate looking dishes and I love the exemplary service that often comes with dining at such restaurants. Yes, it's not cheap, but just as you would spend money to entertain yourself at the movies, the same could be said about spending it at a restaurant to get several hours of enjoyment.
One of my favourite French restaurants has got to be Absinthe Restaurant Francais. Tried them once when they were still at Bukit Pasoh, and tried them once more for dinner after they had moved to Boat Quay. Third time lucky, I had the opportunity to partake in lunch this time round.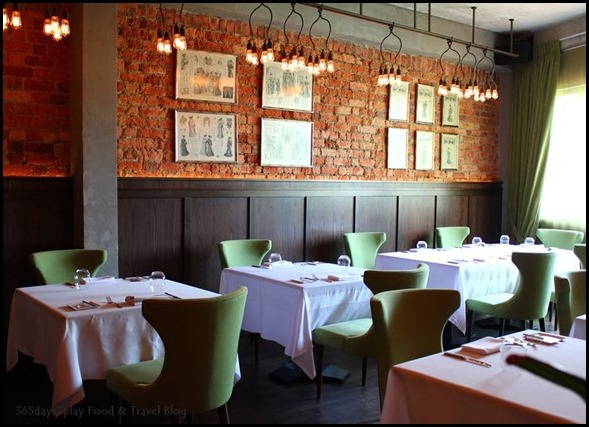 Absinthe is one of the few restaurants along Boat Quay that is open for lunch on the weekends. There is a special Saturday ala carte menu which is slightly more affordable as compared to the dinner menus. Saturday lunch is a good opportunity to check out Absinthe, especially if you want a more light-hearted atmosphere. Come in the evening and you probably feel like you have to know which fork or knife to use, or feel like you have to keep your voice down. Although after 3 glasses of wine, everyone forgets about that.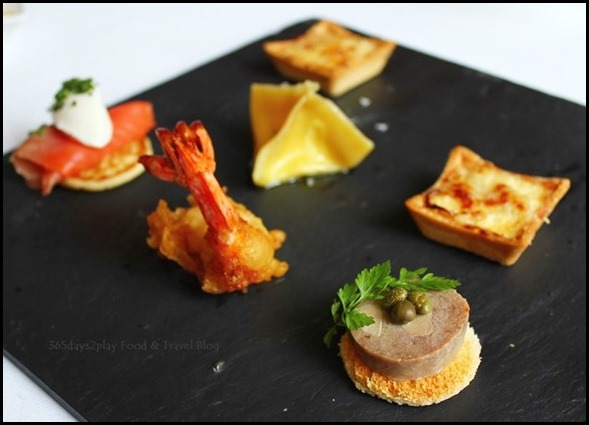 Finger Food Platter $13
I love canapes and so this was a great order for me. Come to think of it, you can't really get finger food served like this on a menu. You either get these at cocktails (of which is at the whim and fancy of the host of the event), or you are served 1 or 2 items as amuse bouche.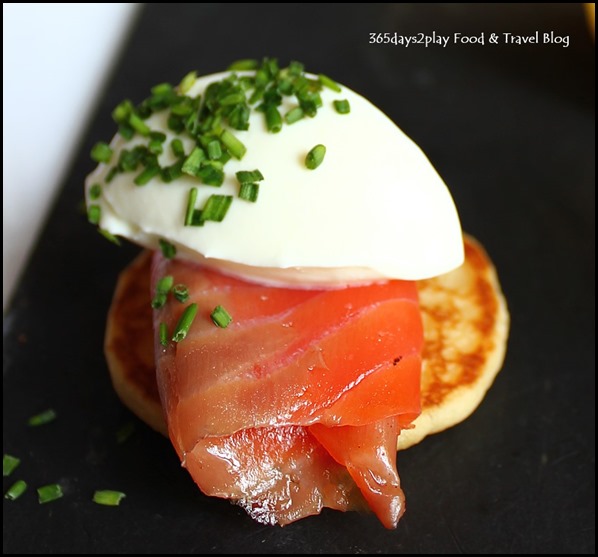 Closer look of the smoked salmon with sour cream on a blini aka mini pancake. As what my UK Canapés Expert friend would say, it's hard to go wrong with smoked salmon!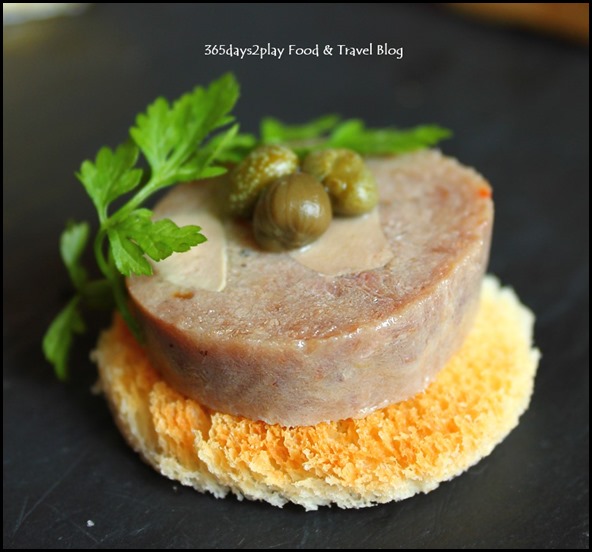 Closer look of the liver pate on toast.
Oysters — Prat-ar-coum $5.80 Irish $5.80, Wild $6.60, Royale $8, Clockwise from top left
I have to admit I do not know much about oysters, except that these are rather different from the usual type of oysters you get at most buffets. Instead of being the voloptuous kind which burst forth their creamy goodness when bitten into, these oysters here were smaller in size, but with a more intense flavour. One of them, I can't remember which had a really "sea" flavour. And I've never in my life eaten an oyster that is tinged in green, although it tasted just fine.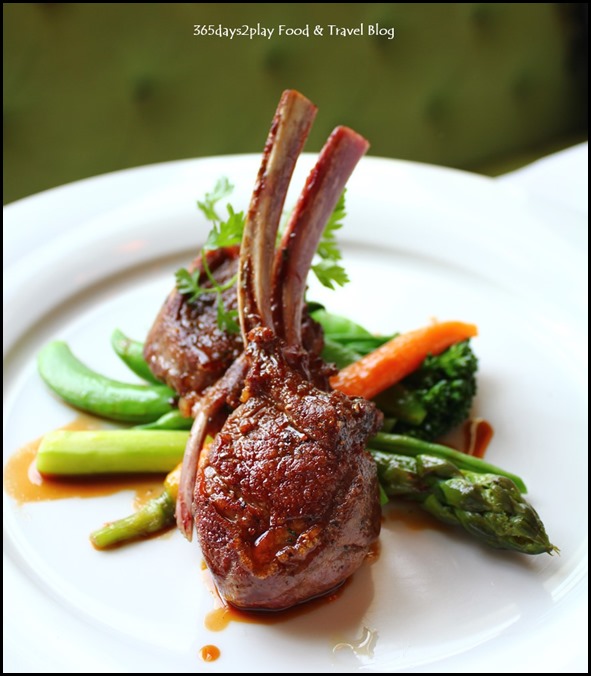 Lamb Chops $38
The Partner ordered this. The Partner always has a knack for ordering great looking and great tasting dishes. Loved the lamb chops which I managed to steal from his plate. Extremely flavourful and tender, they were nicely seared on the outside while maintaining a really juicy interior.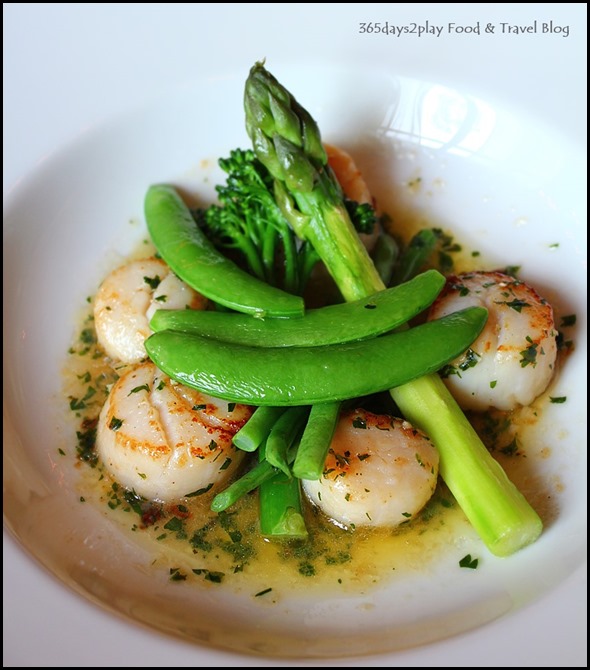 Seared Scallops $38
I ordered this dish because for some reason, I was just craving for some. The scallops were sweet and tender, and went really well with the butter herb sauce. I deliberately sliced the scallops into smaller pieces so as to be able to scoop more of the sauce up. My only grouse with this dish is that it doesn't seem very filling as a main course, especially when compared with the other options such as the lamb chops.
Sea Bass $38
My father ordered the Sea Bass. He said he would have preferred the fish to be slightly more tender, but otherwise it was palatable dish.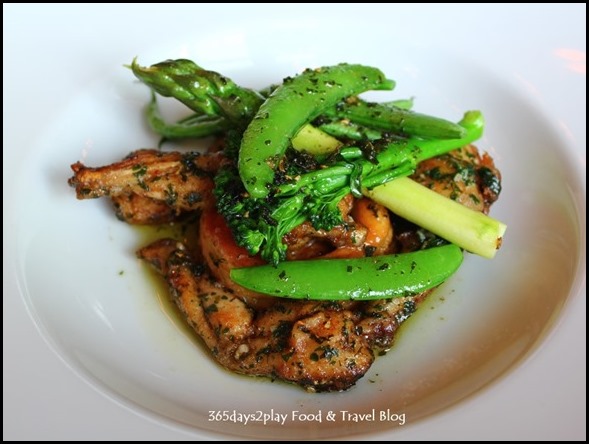 Frog Legs $38
My mother ordered this without much hesitation as we love ordering frog legs when at cze char stalls. I always feel a tad guilty about eating frog legs, ever since I saw this cartoon with lots of crippled frogs in wheelchairs…. But anyway, my mother thoroughly enjoyed this dish because of the generous portion of frog legs, that were cooked to tender and tasty perfection.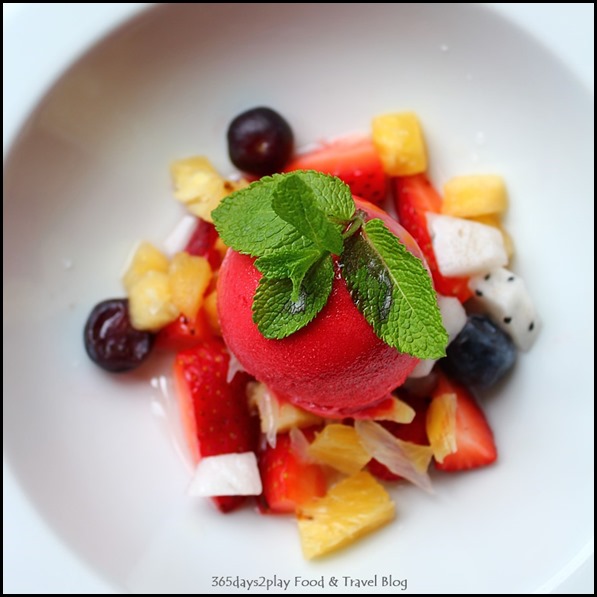 Fruit Salad $12
Fruit salad is a good way to end the meal if you don't want to eat anymore processed food (apart from the ice cream, but ice cream is always in a different category).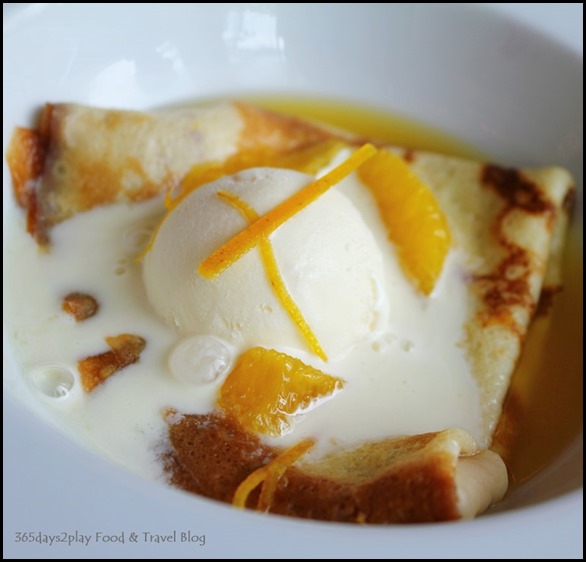 Crepes with ice cream $11
I ordered the crepes, which I have absolutely no regrets. This dessert was amazing to me. Light eggy crepes drenched in an orange liqueur sauce, topped off with the creamiest of vanilla ice cream, it was just bliss with every mouthful. I really could imagine myself coming back to Absinthe on a Saturday afternoon just to order this dessert!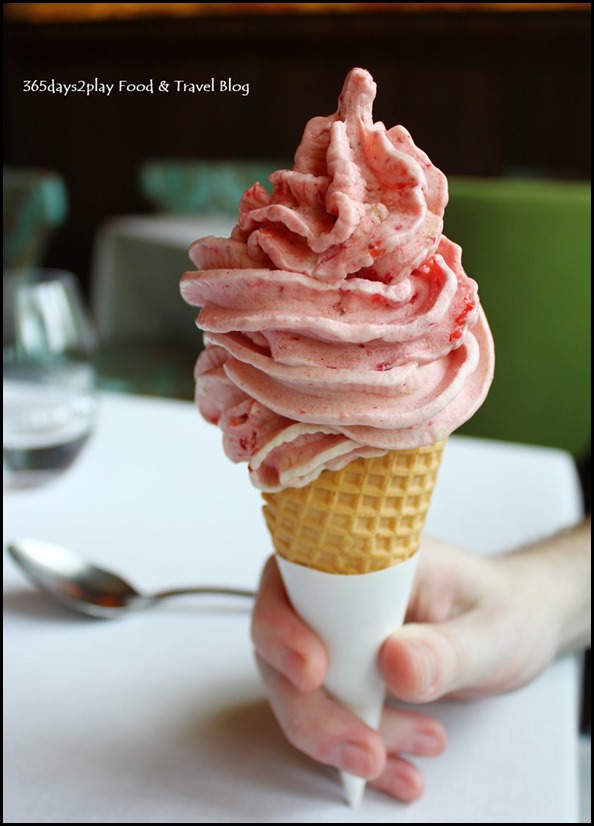 Strawberry Ice Cream $7
The Partner ordered this thick strawberry ice cream, which we hadn't expected to be presented in a cone form.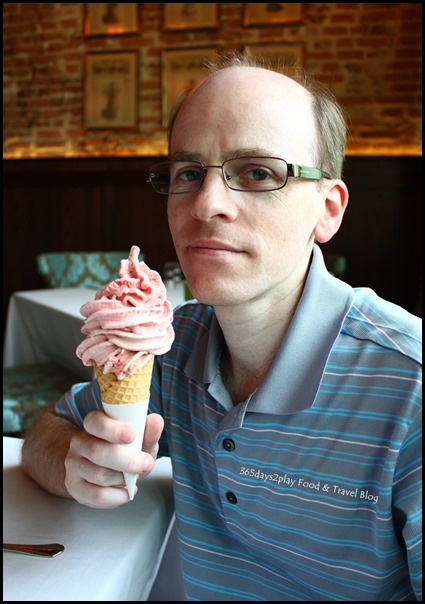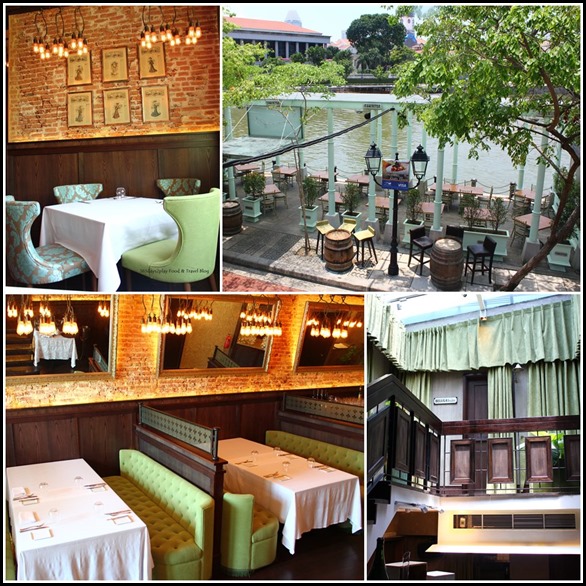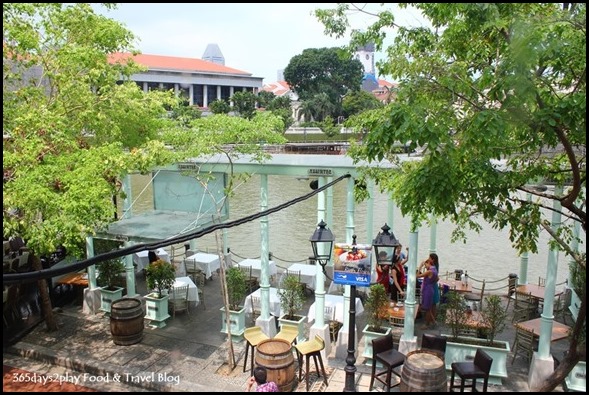 You can sit al-fresco if you so wish, but I guess nobody in the sane mind would do that at 12 noon.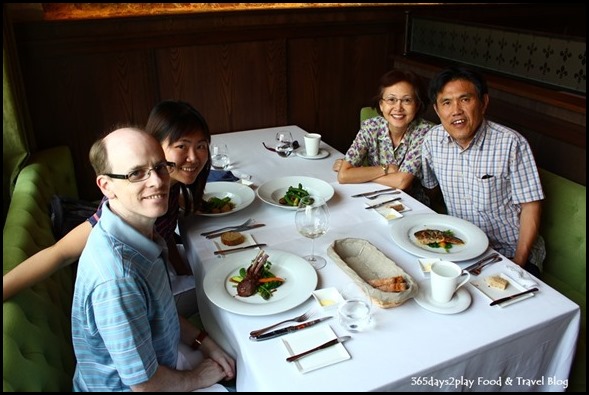 ---
Add me on Facebook, Instagram and Twitter if you want to be kept up to date with the latest happenings in the food and lifestyle scene in Singapore! 
Read about my previous visits to Absinthe Restaurant Francais
Read about other French Restaurants in Singapore
---
Absinthe Restaurant Francais
72 Boat Quay 049860 Singapore
Tel: (65) 6222 9068
Fax: (65) 6225 6207
Email:
reservations@absinthe.sg
vincent @absinthe.sg
francois@absinthe.sg
Opening Hours
Monday to Saturday
Lunch : 12pm – 2:30pm(last order)
Dinner : 5:30pm – 10.30pm(last order)
For Reservations,